Honor
Liu Kuo-sung
On the afternoon of October 8, 2016, the Father of Modern Ink Painting, Liu Kuo-sung (Liu Guosong) was induced as a foreign honorary member of American Academy of Arts and Sciences.

Founded in 1780, the American Academy of Arts and Sciences is the longest-running and most prestigious academic institution on the United States. Presently, the Academy has over 4,000 academicians, including 250 Nobel Laureates and 60 Pulitzer Prize winners, 600 of which are foreign academicians. In addition to scientists and humanists, the Academy s also recognizes writers and artists.

In the Academy's history, over 60 academician have been of Chinese descent, including the educator Hu Shih, the mathematician Tsien Hsue-shen, and the chemist Yuan T. Lee. Liu Kuo-sung was the first to be elected from the Taiwan in the arts and humanities field, and the first Chinese painter to receive this honor.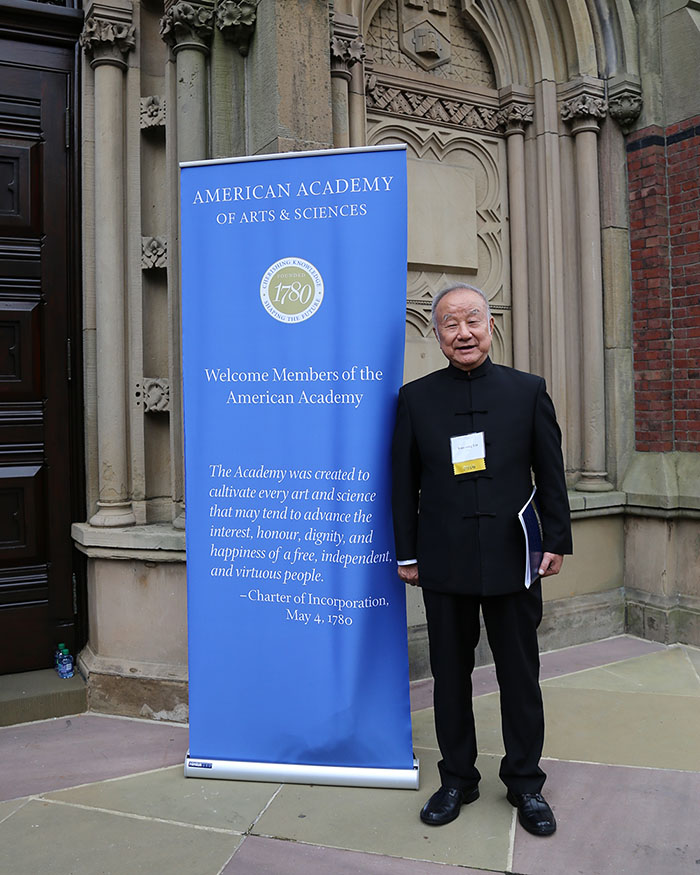 ---
Related News
Museum Exhibition
Liu Kuo-sung
The Comos of Liu Kuo-sung – Multi-media Interactive Exhibition is now on view at National Taiwan Museum of Fine Arts, Taichung and runs through Nov. 27. The interactive digital installation is inspired by the Museum's comprehensive collection of the Father of Modern Ink's artworks.
Installation View, National Museum of Fine Arts, Taichung. Photo: NTMOFA
Museum Exhibition
Liu Kuo-sung
In celebration of Liu Kuo-sung's 90th birthday, National Taiwan Normal University and The Liu Kuo-sung Archives presents Paving the Road to Contemporary Ink – Liu Kuo-sung Archives Exhibition 1940s – 1980s. Showcasing important letters, documents, and photographs from Liu's extensive career of over seventy years, the exhibition runs from April 16 to May 11, 2022 at NTNU's Dechun Gallery.
Liu Kuo-sung, Self-Portrait, 1951 © The Liu Kuo-sung Archives
In Conversation
Liu Kuo-sung
On March 3 Elaine Suyu Liu, Director of Loftyart Gallery, will present a guided tour on the To The Moon – Liu Kuo-sung Exhibition in rooms 201 – 203 at the Kaohsiung Museum of Fine Arts.
Liu Kuo-sung, Blue Moon Landscape, 1969 – 1990 © The Liu Kuo-sung Archives