Goddess of Love and Beauty
by Elaine Suyu Liu (Translation by Timothy Chang)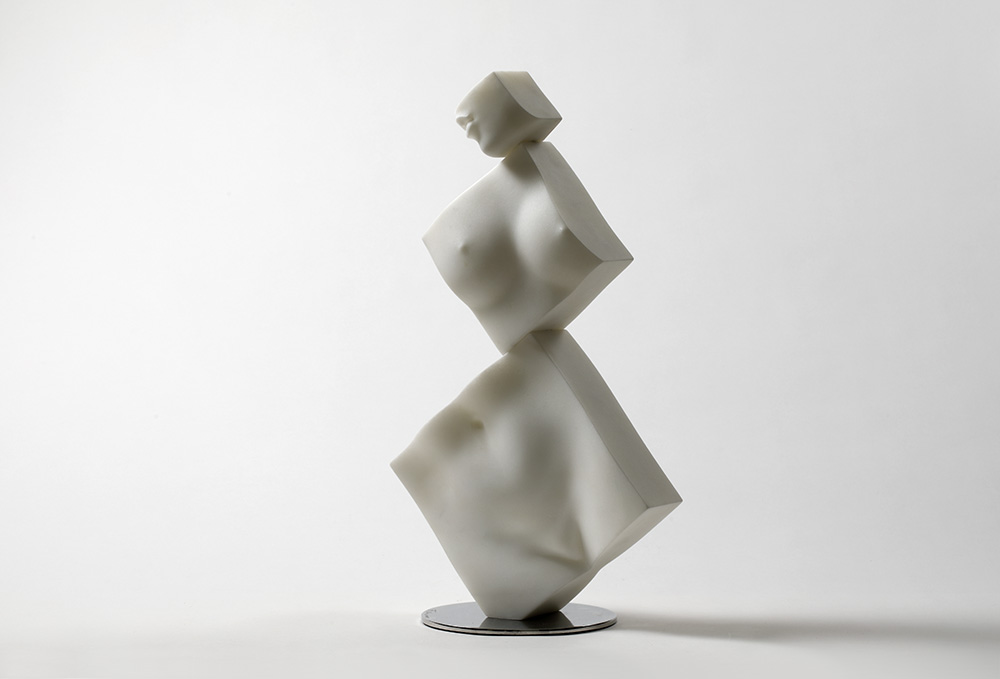 The flawless white Carrara marble of Italian sculptor Gheorghi Filin's Venus is finely carved and smoothly polished, appearing as soft and delicate as the skin of a young woman. The organic combination of three rhombuses vertically stacked, in proportional harmony, is minimalistic in style and dynamic in composition. Subtly isolated as the most graceful parts of the female body, the lips, chin, chest, and torso are gently carved with soft elegant curves, especially the exquisitely treated torso, alluring and beautiful, symbolizing the source of life. Thus, the goddess of love and beauty of Roman mythology comes to life.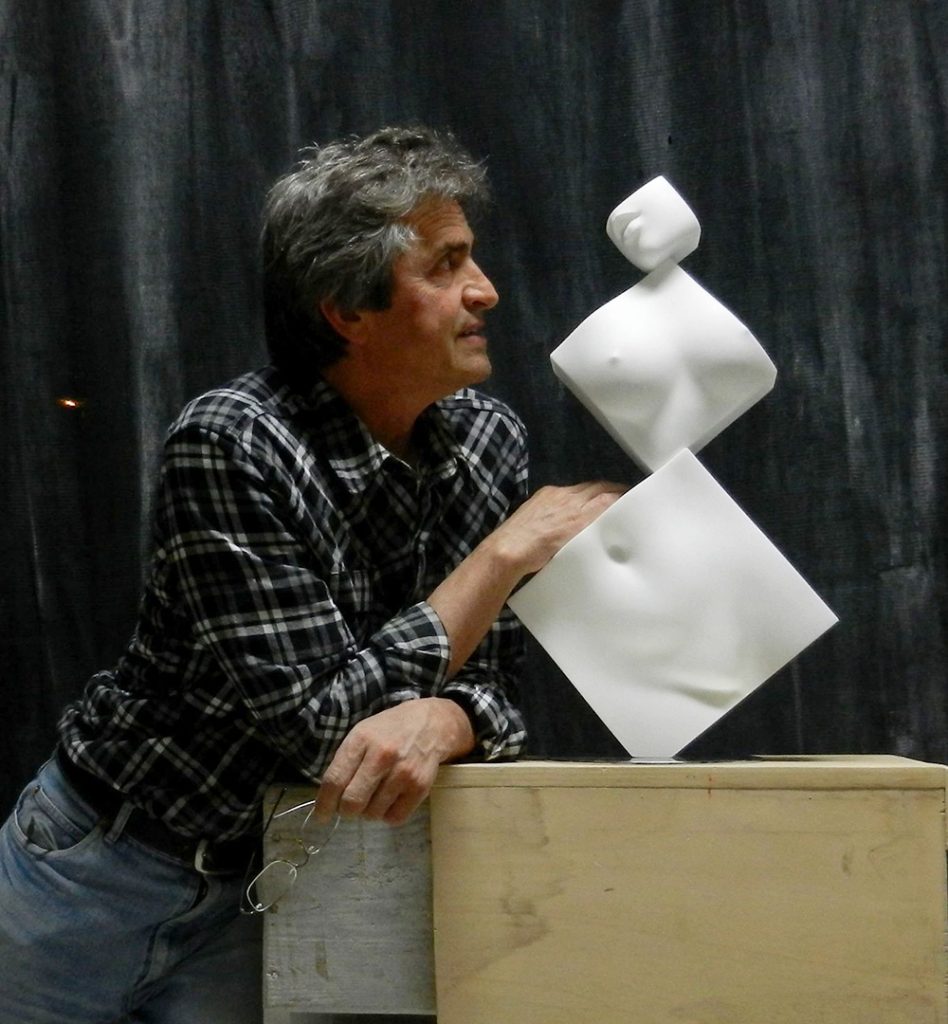 ---
Relatred Journals
Catalog Entry
Carrara-based sculptor Gheorghi Filin adores the ocean and finds much of his creative inspiration from the myriad of creatures that live behind the waves, real or imaginary. Mermaid cleverly combines figurative representation with geometric abstraction, transforming the alluring mythological creature into an artistically-crafted reality. The sculpture is part of an established and on-going series that have been acquired in public collections throughout Europe, China, and Taiwan.
Gheorghi Filin, Mermaid, 2017 © Gheorghi Filin