Lin Pang-soong
April 9 – May 10, 2016
---
---
---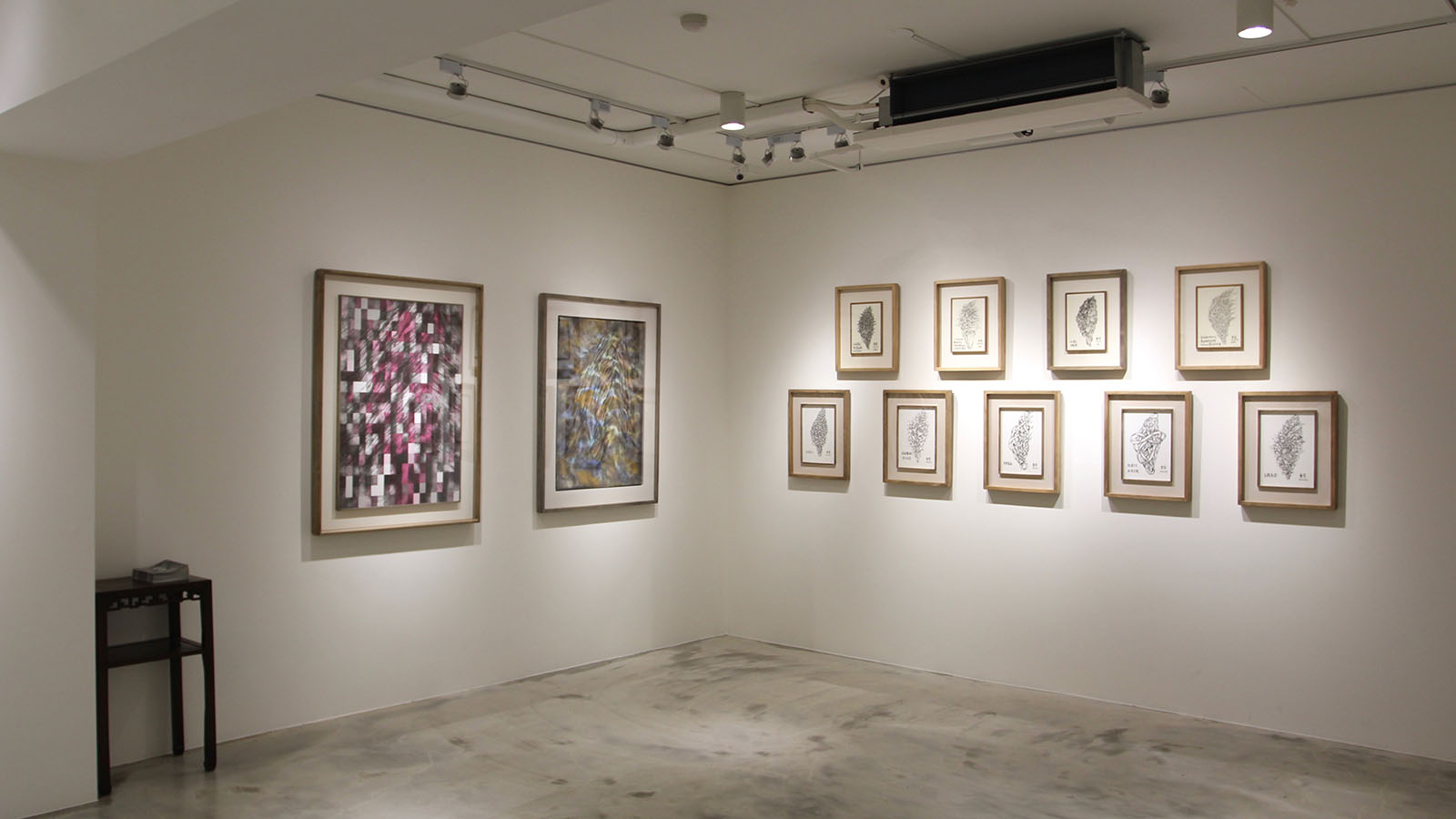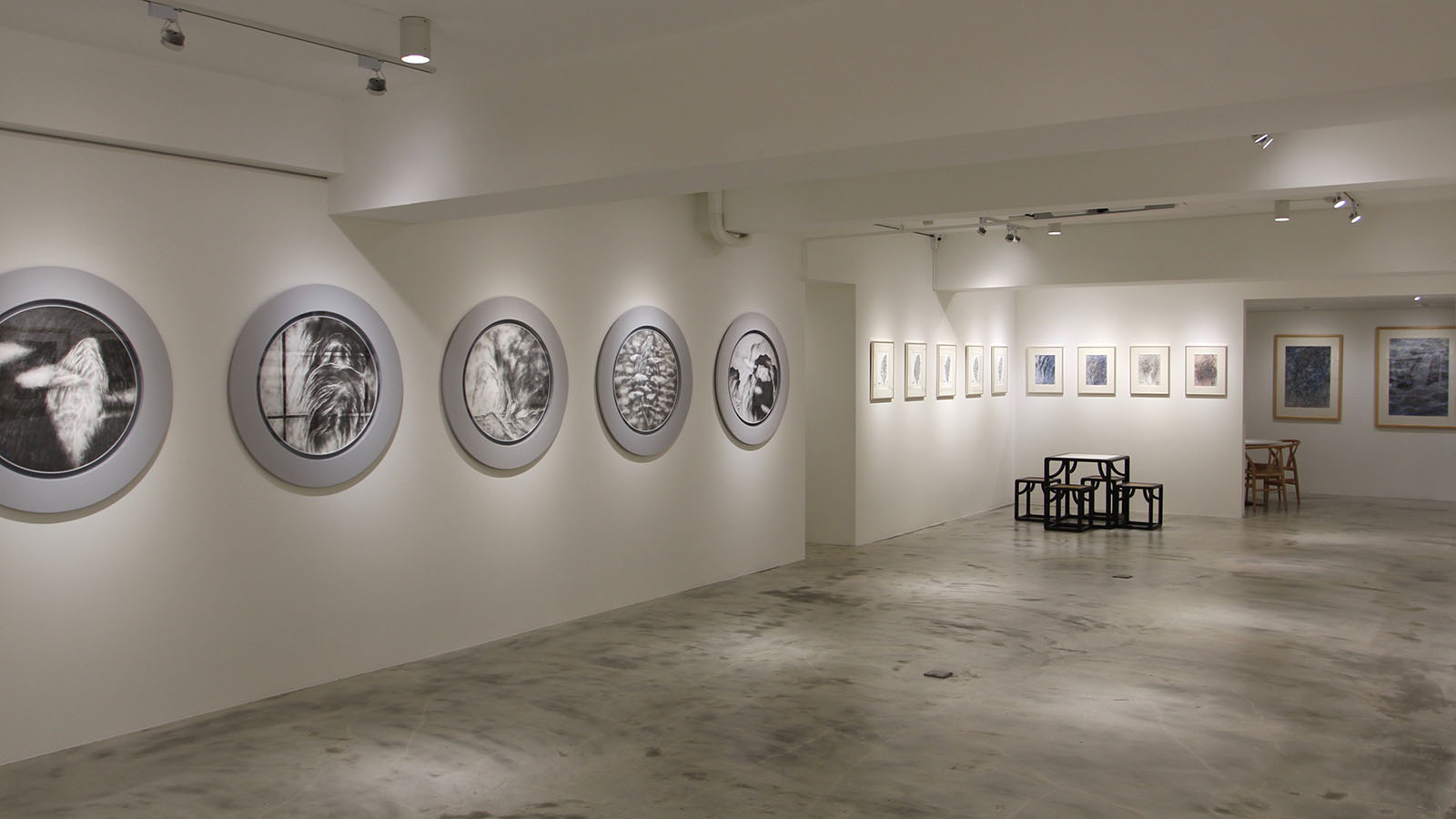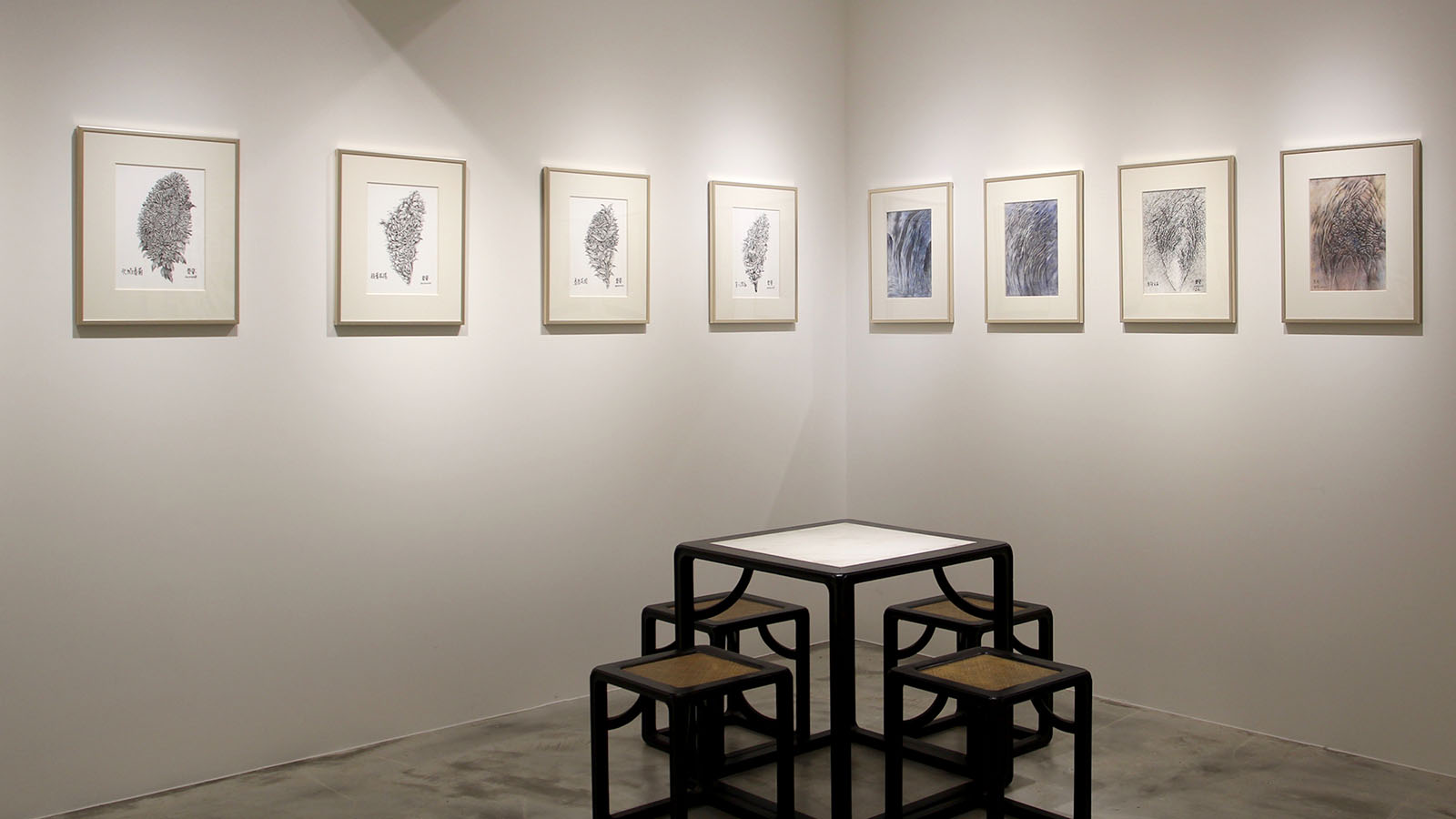 Installation View, Loftyart Gallery
Installation View, Loftyart Gallery
Installation View, Loftyart Gallery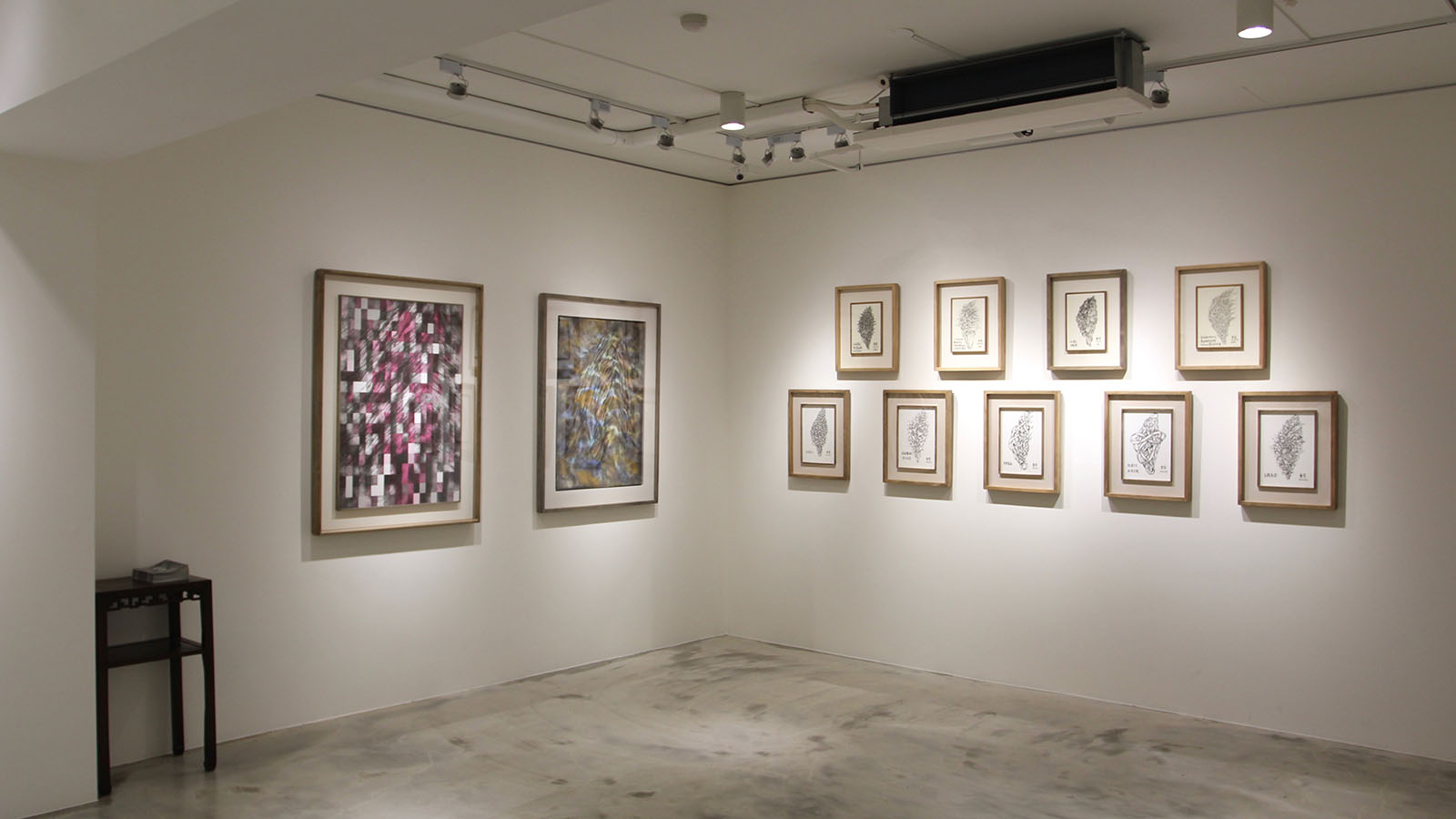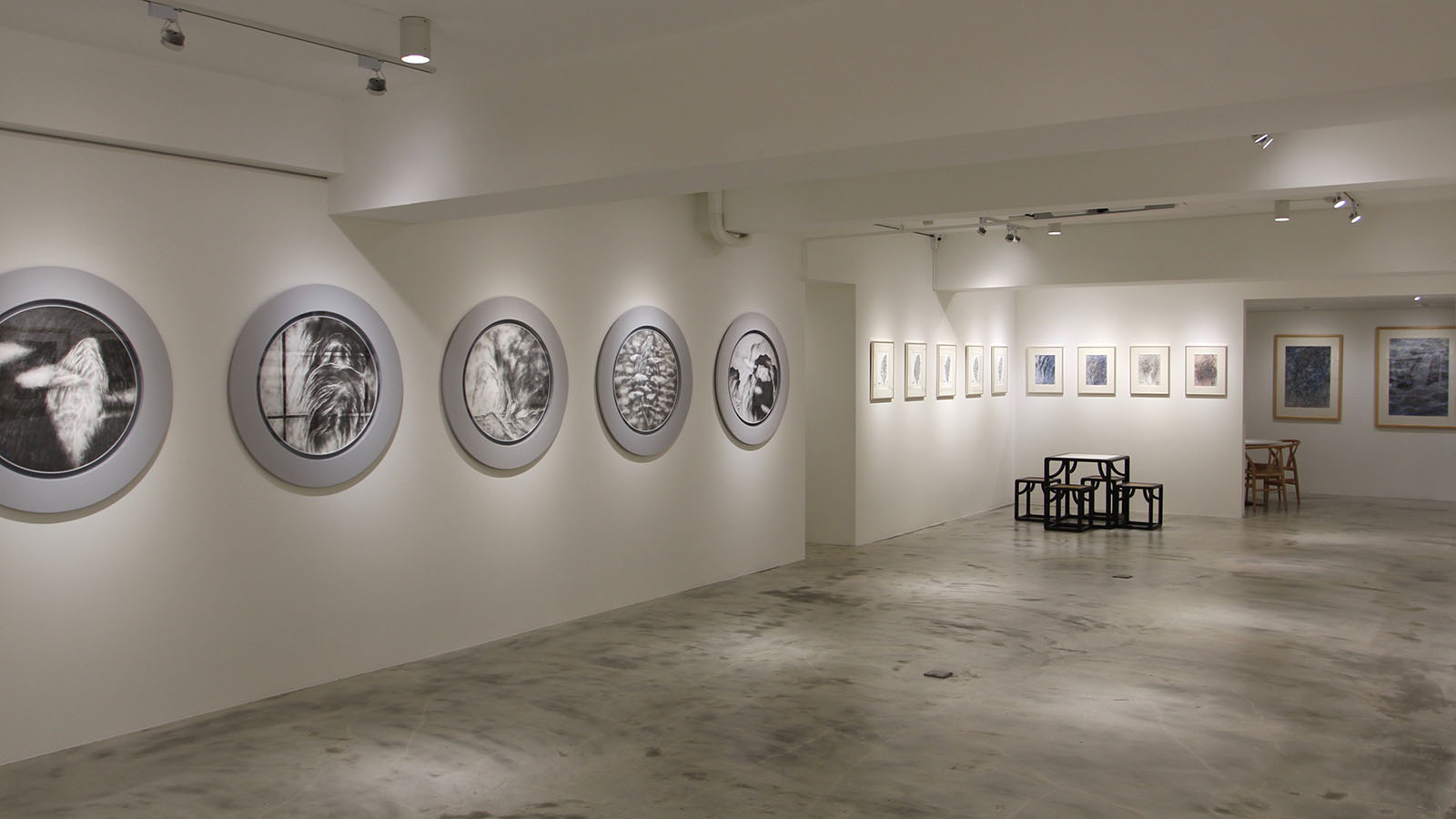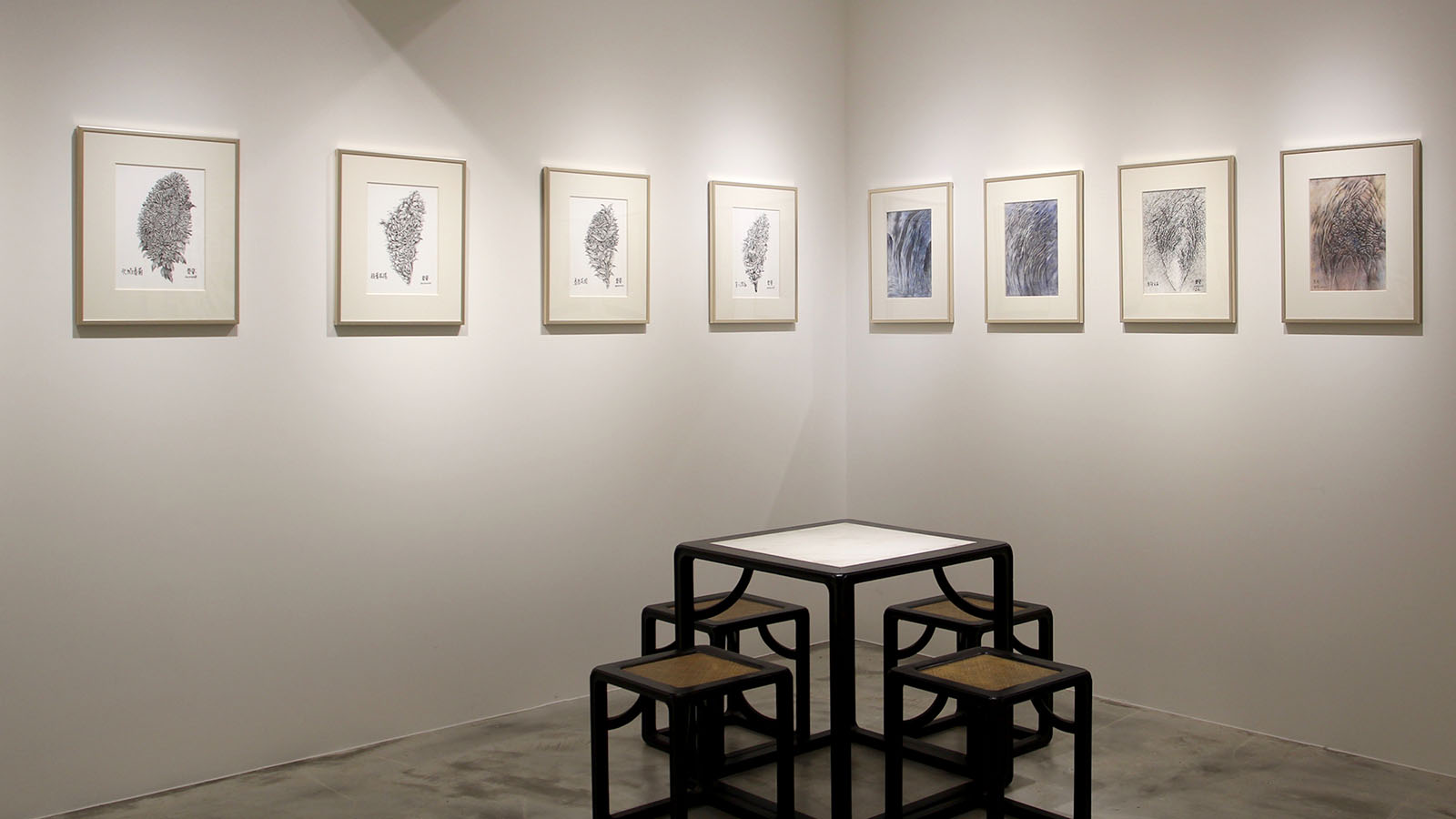 ---
---
Works
---
---
---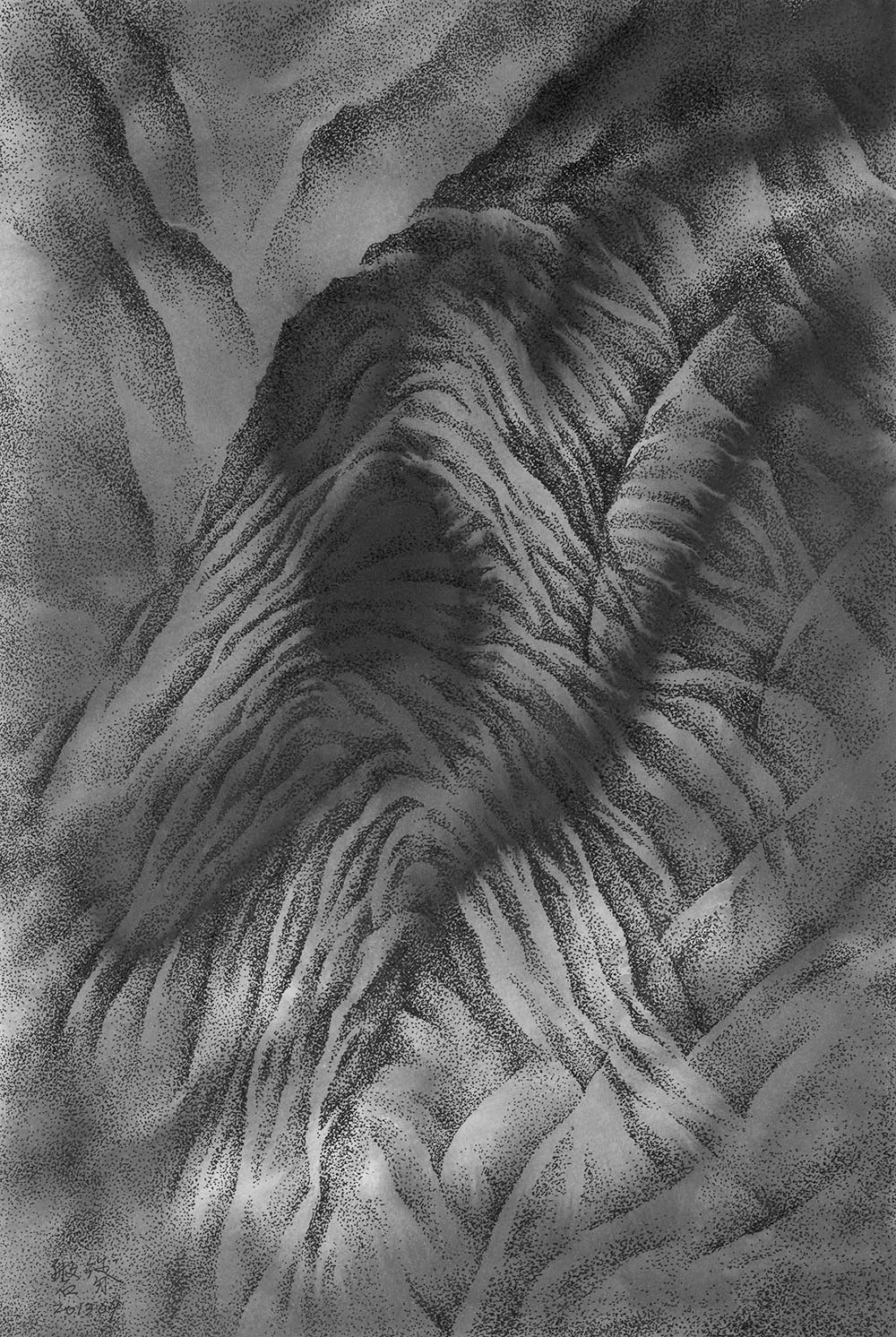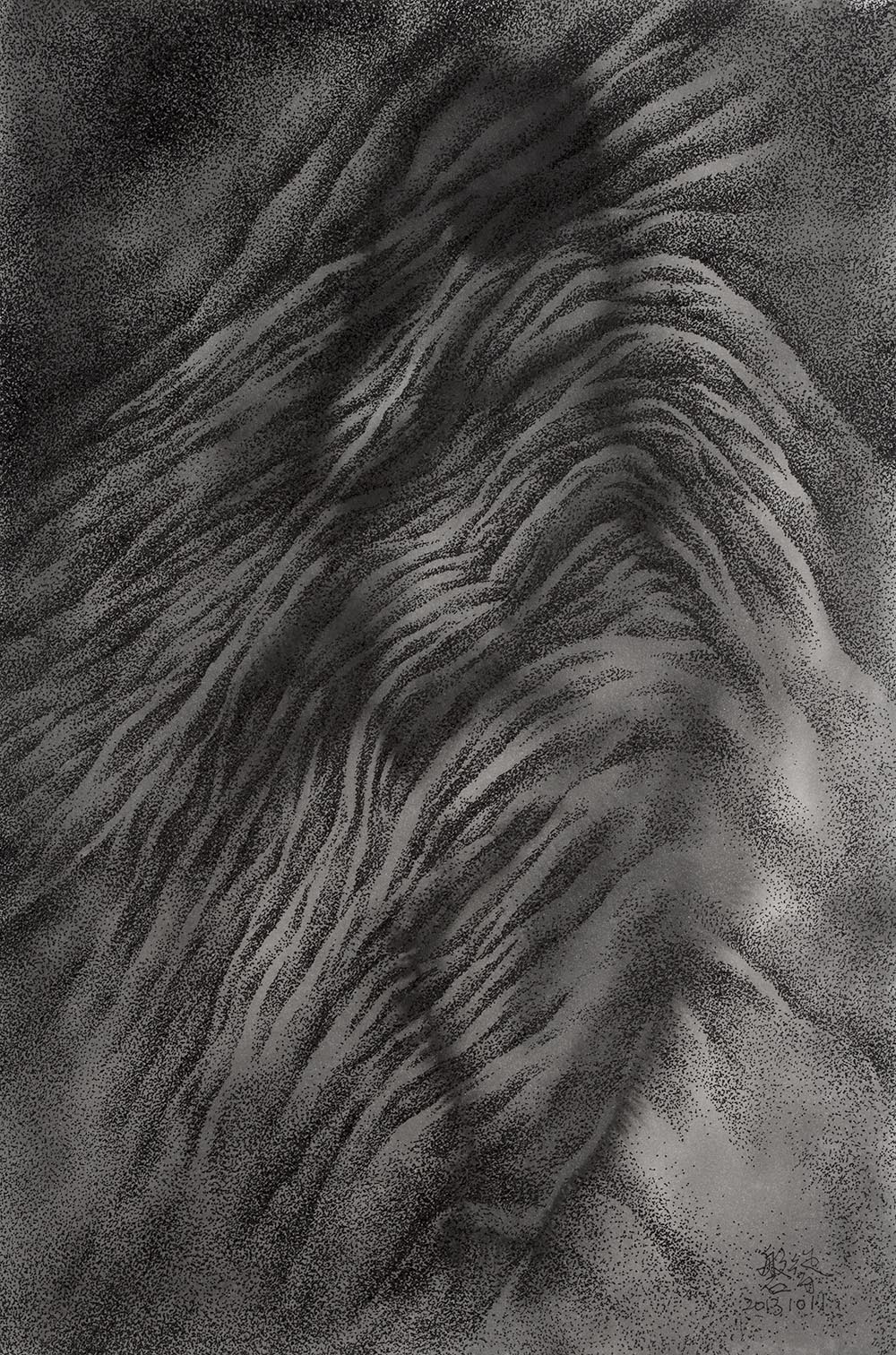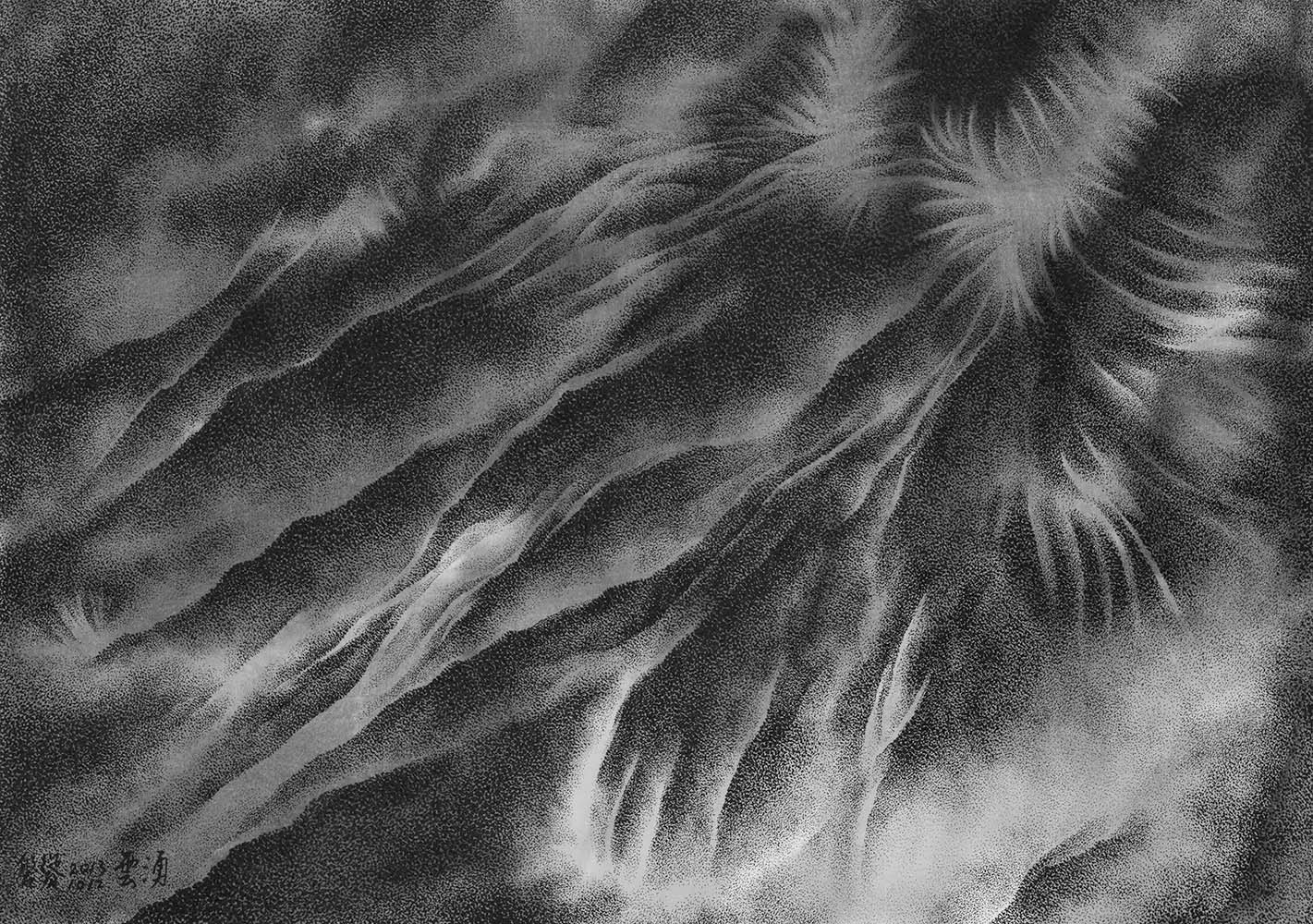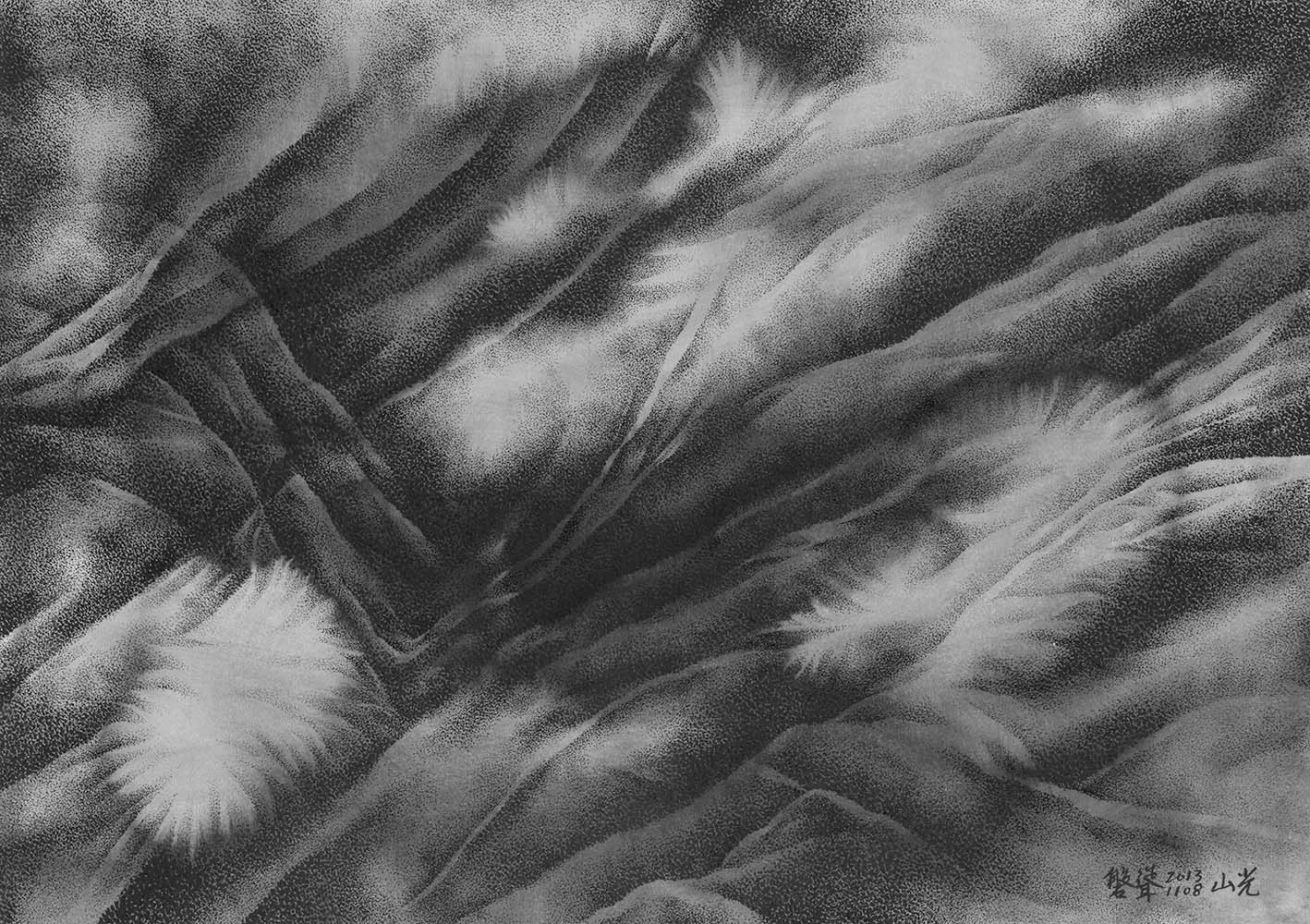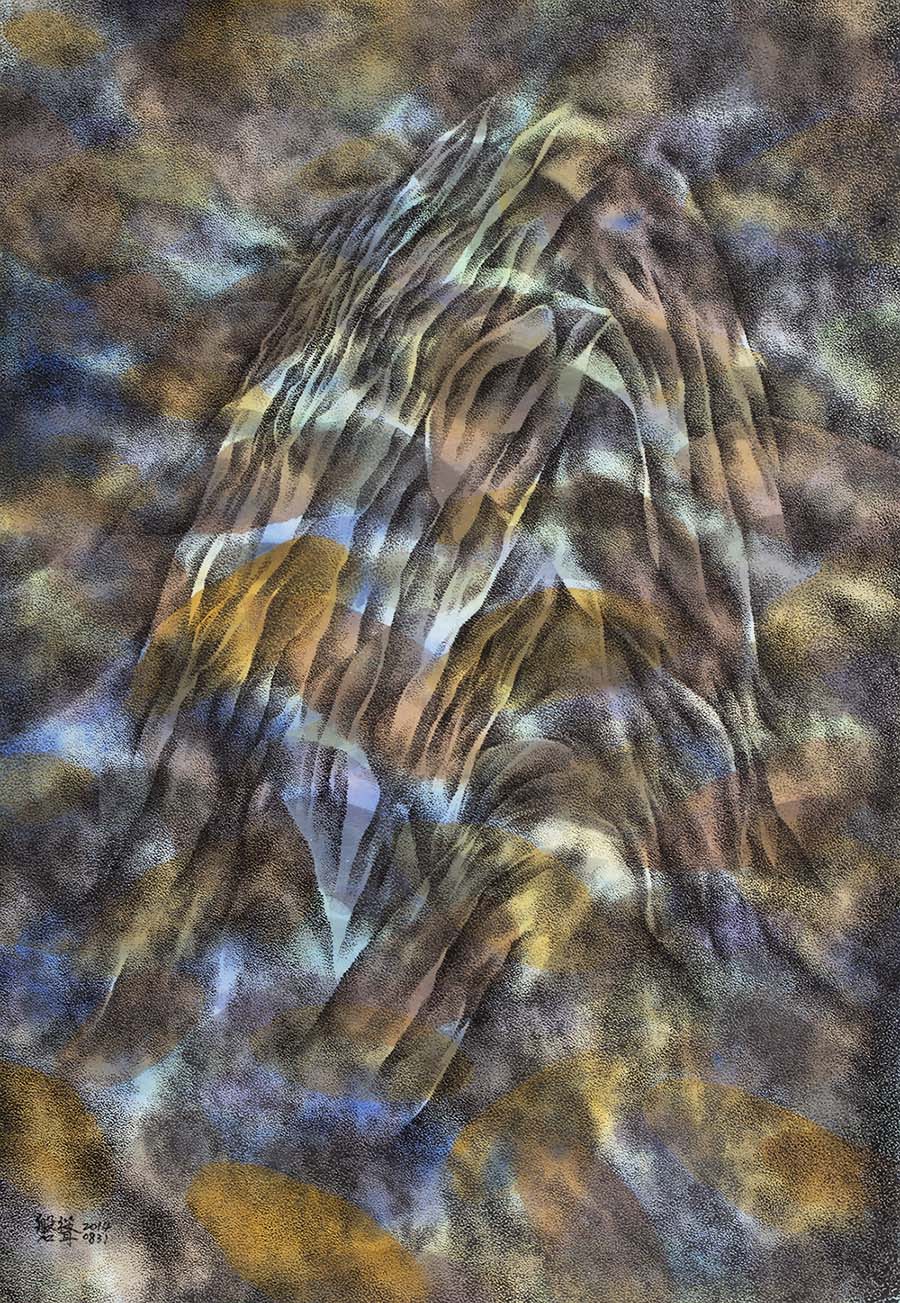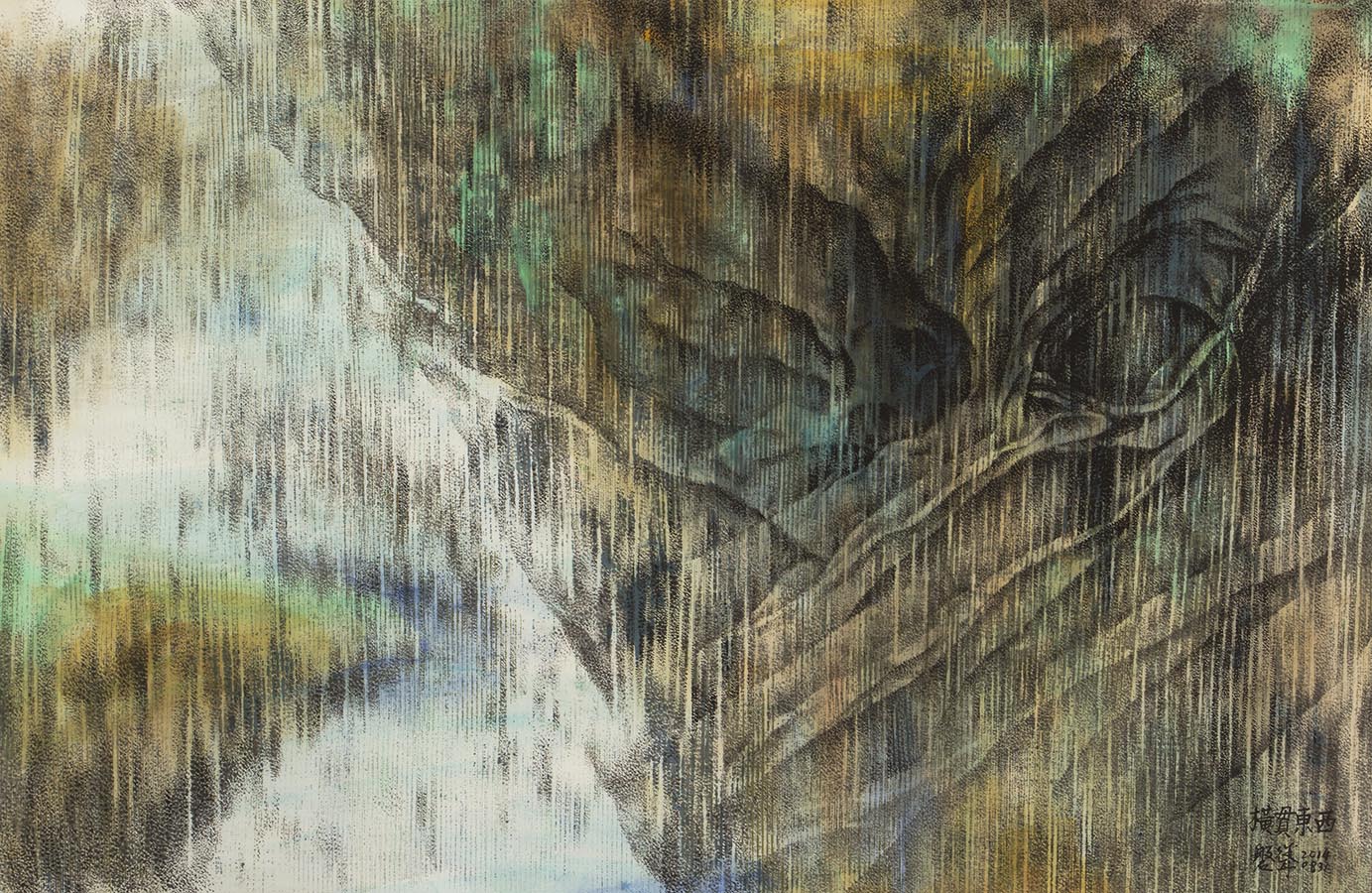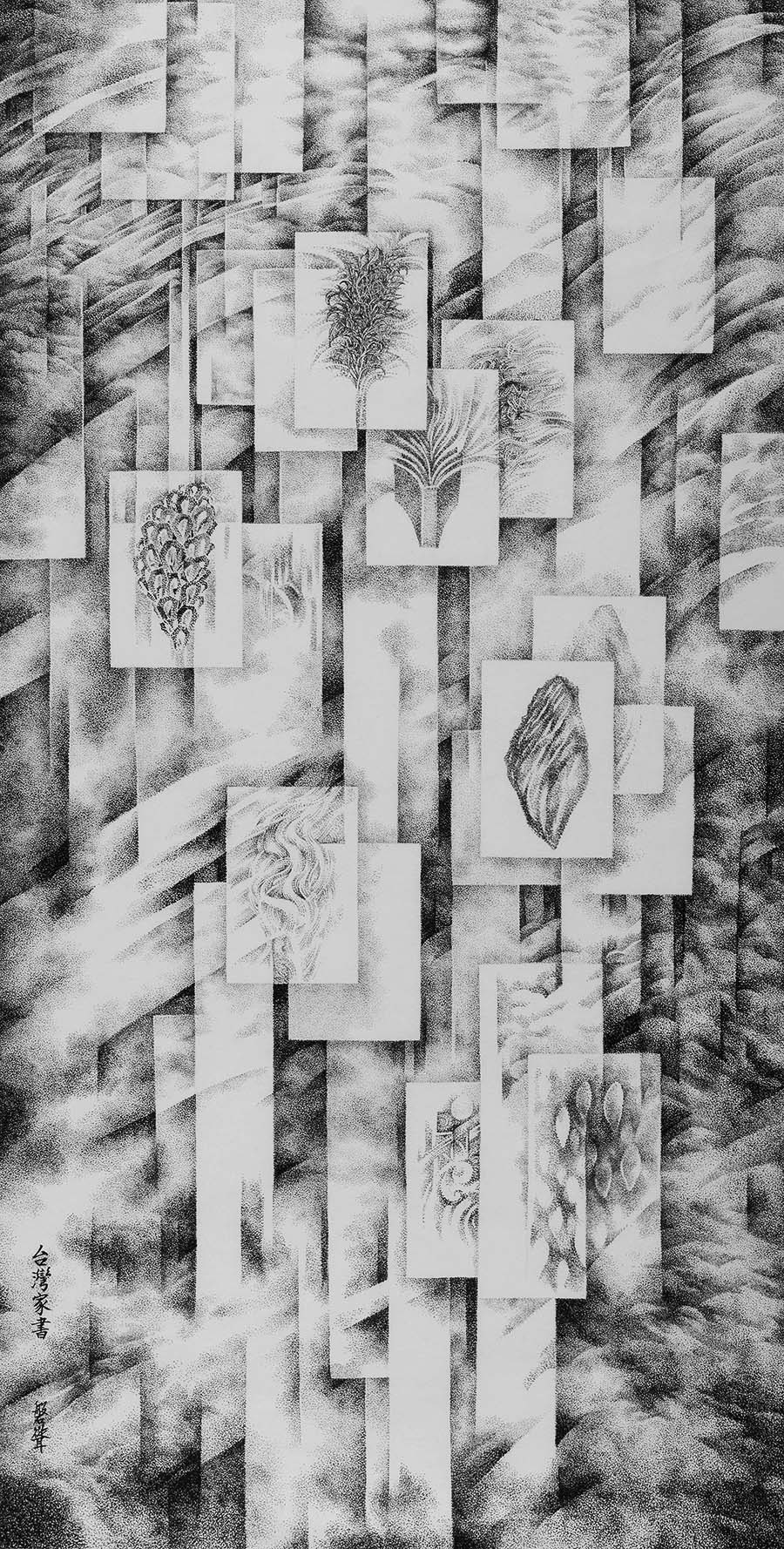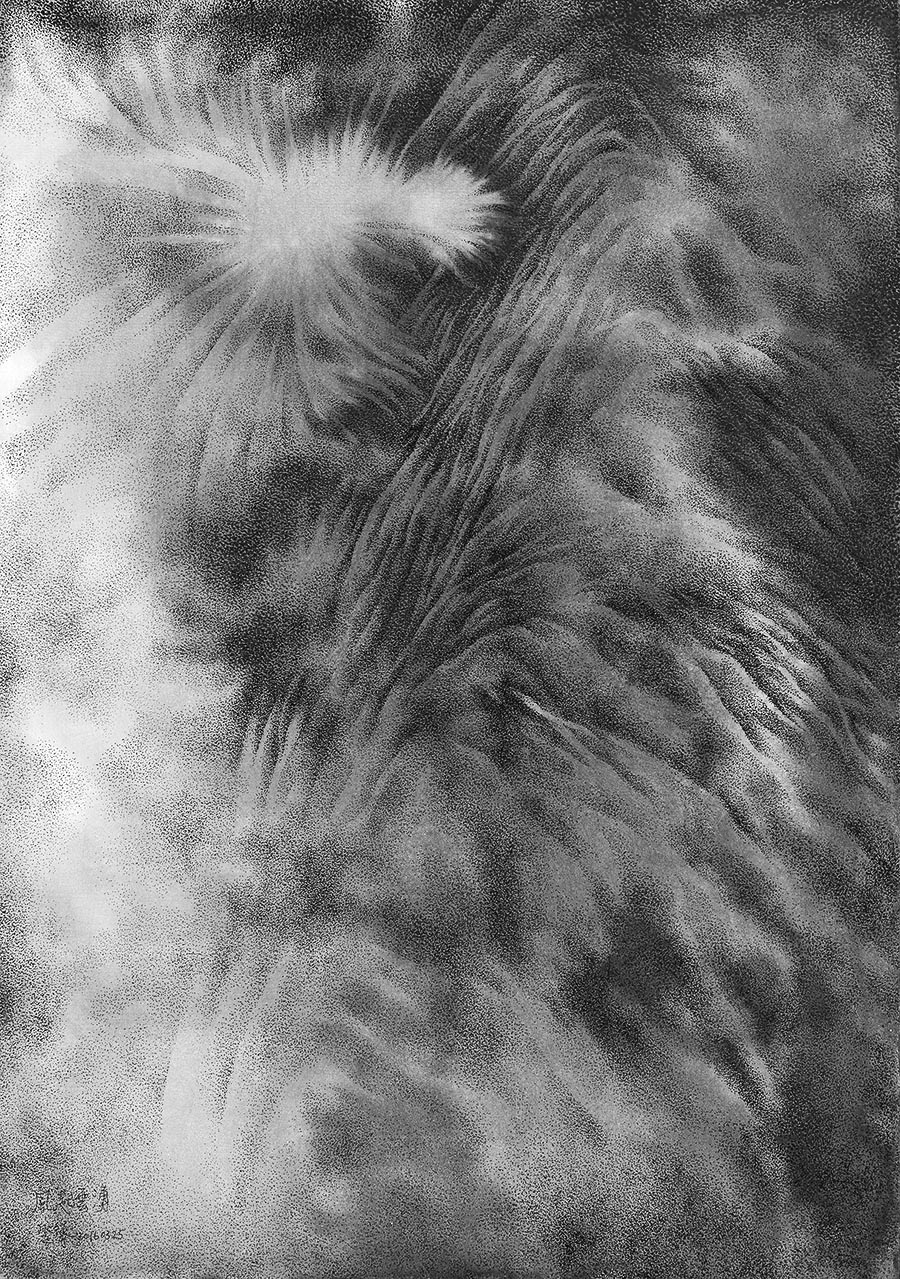 Lin Pang-soong, Silent Sound of the Mountain: Atmosphere, 2013
Lin Pang-soong, Silent Sound of the Mountain: Etude, 2013
Lin Pang-soong, Rising Clouds, 2013
Lin Pang-soong, Mountain Light, 2013
Lin Pang-soong, Splendid Colors, 2014
Lin Pang-soong, Central Cross-Island Highway, 2014
Lin Pang-soong, Homebound Letters, 2016
Lin Pang-soong, Rising Wind, Surging Cloud, 2016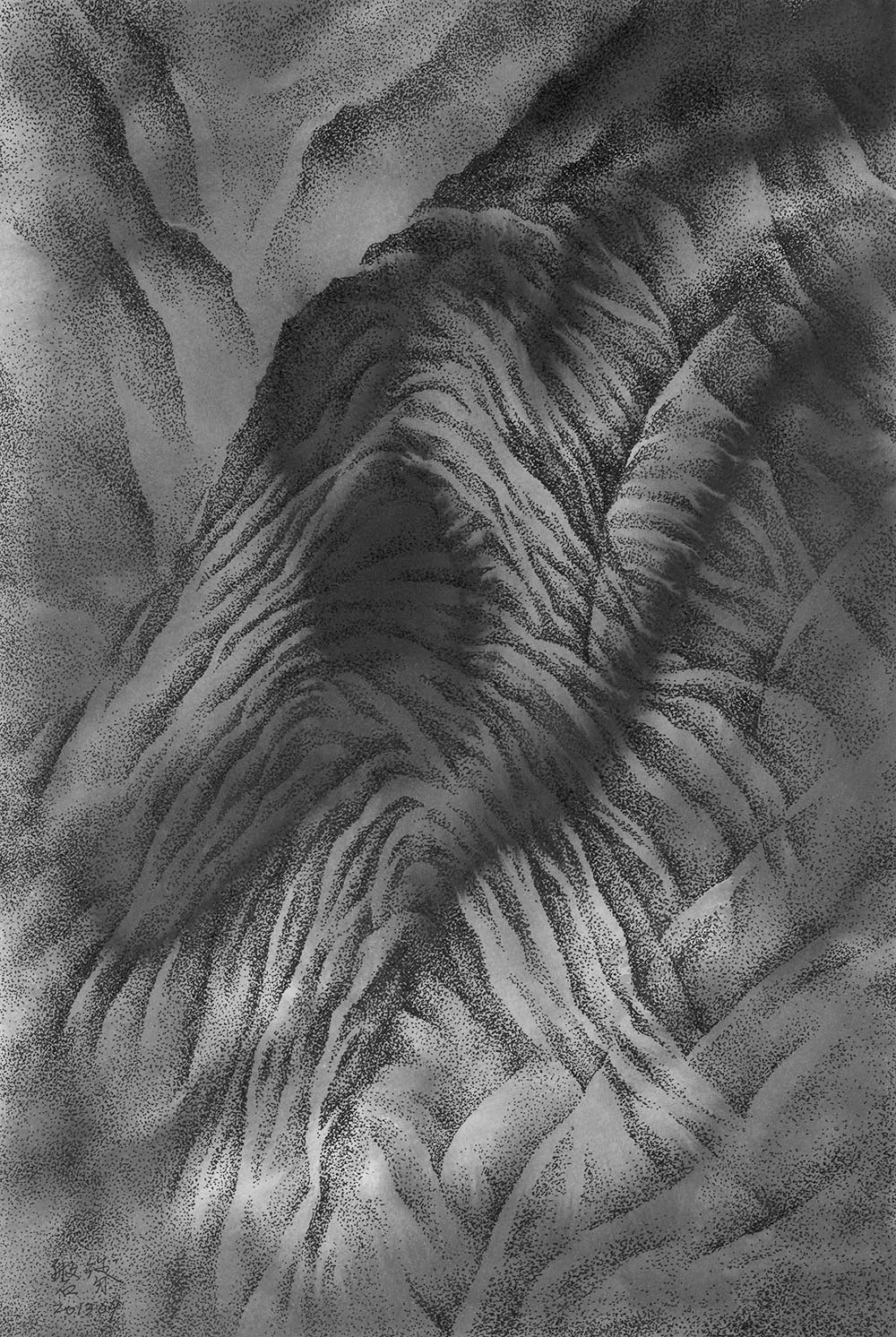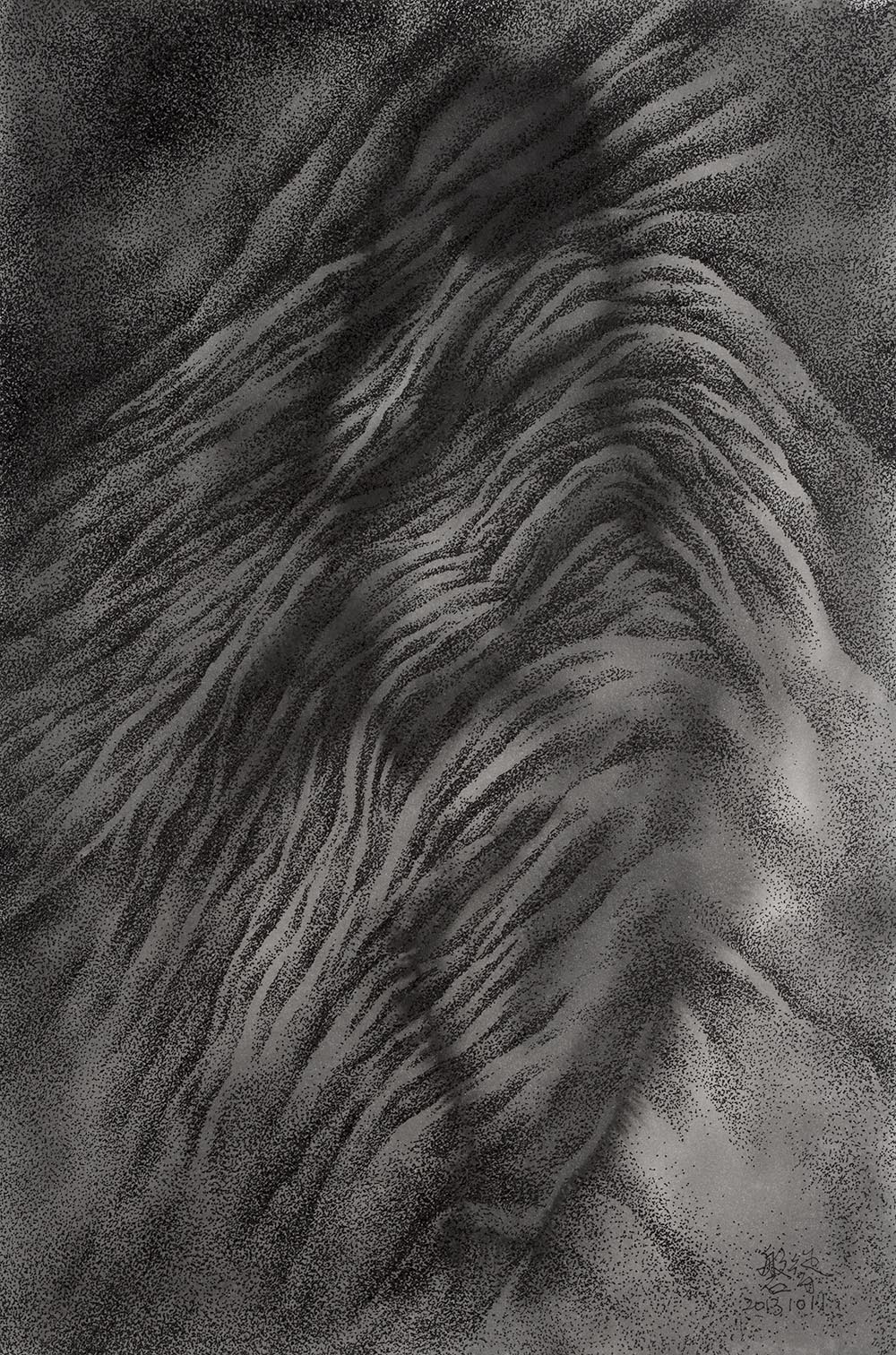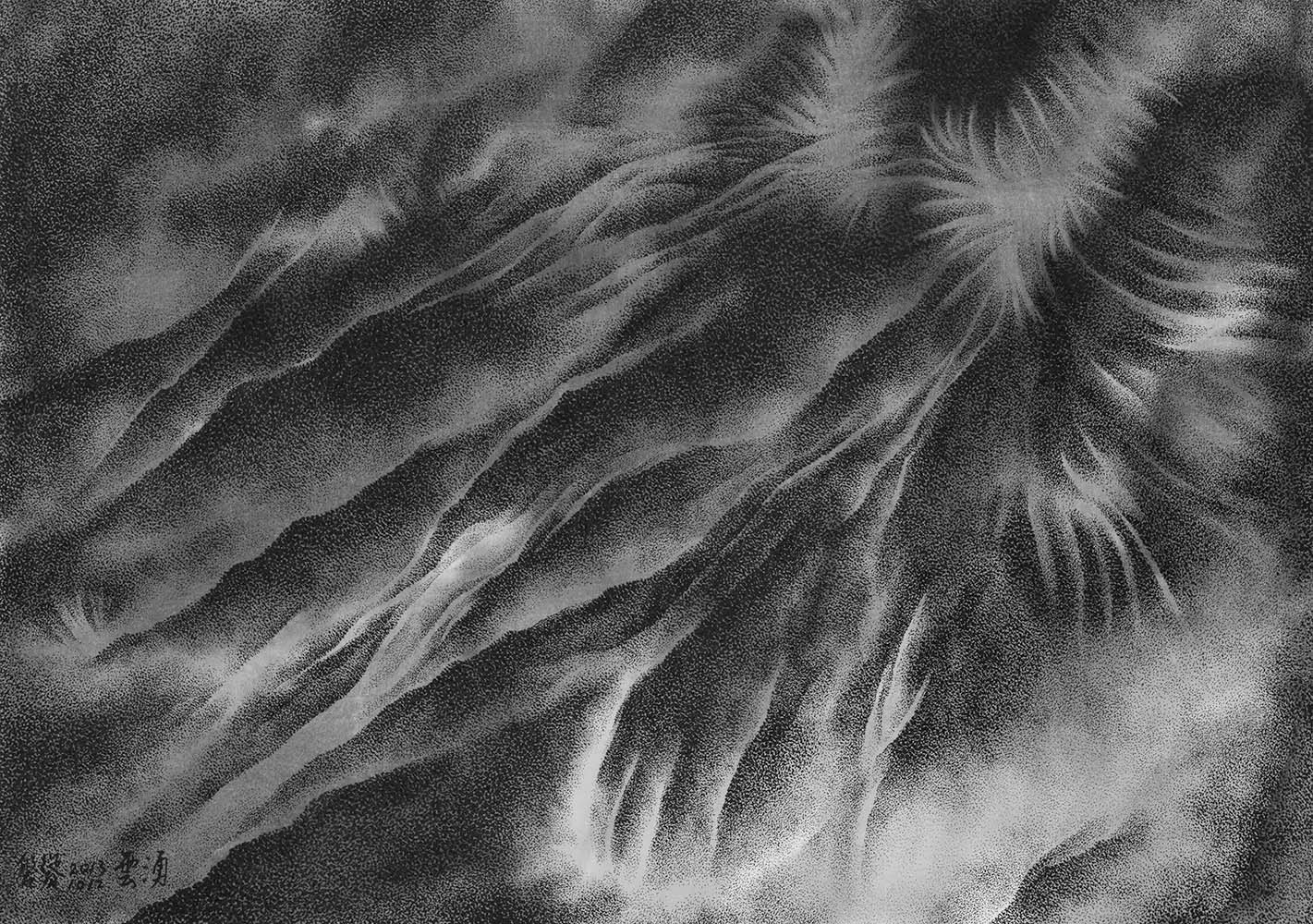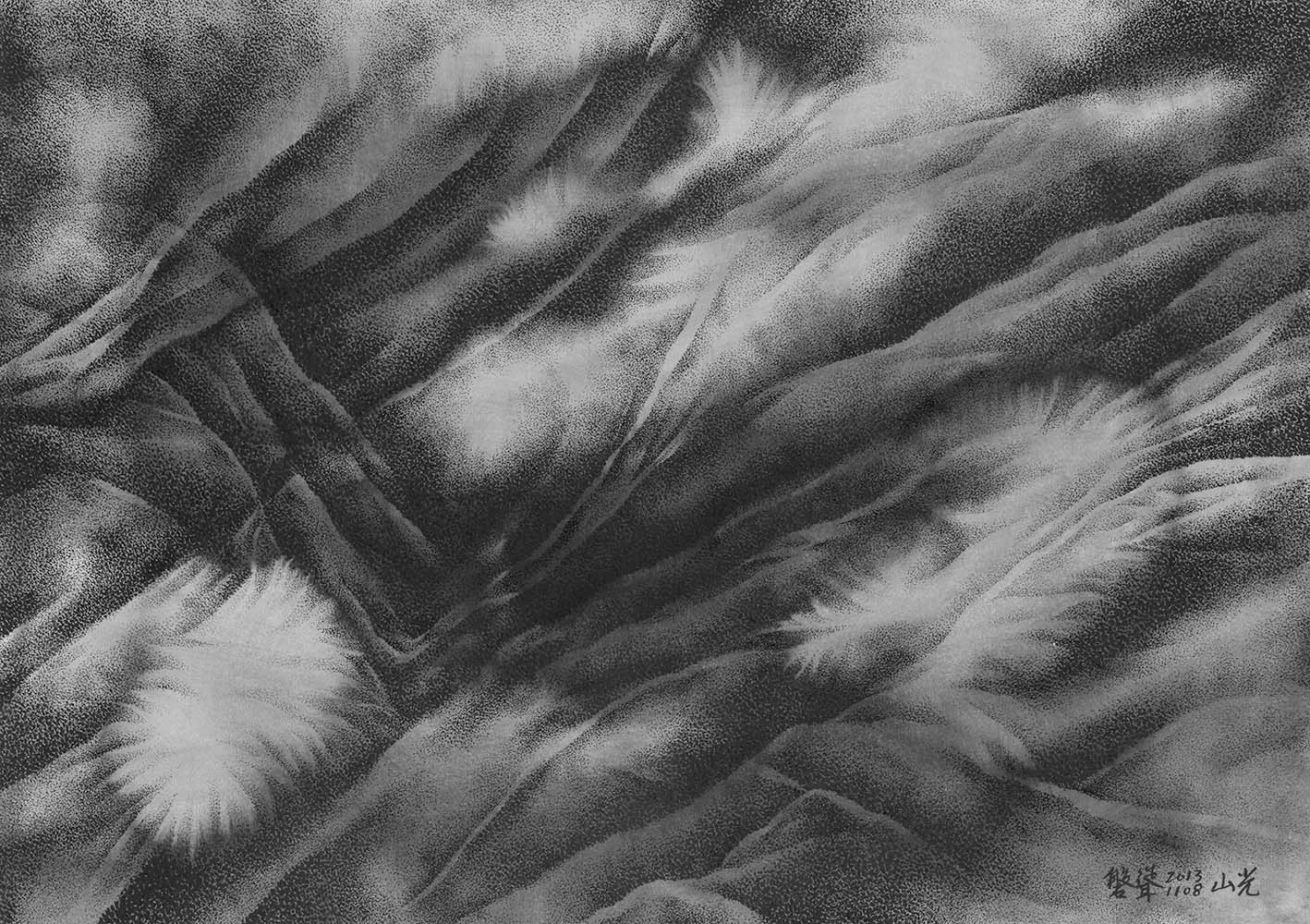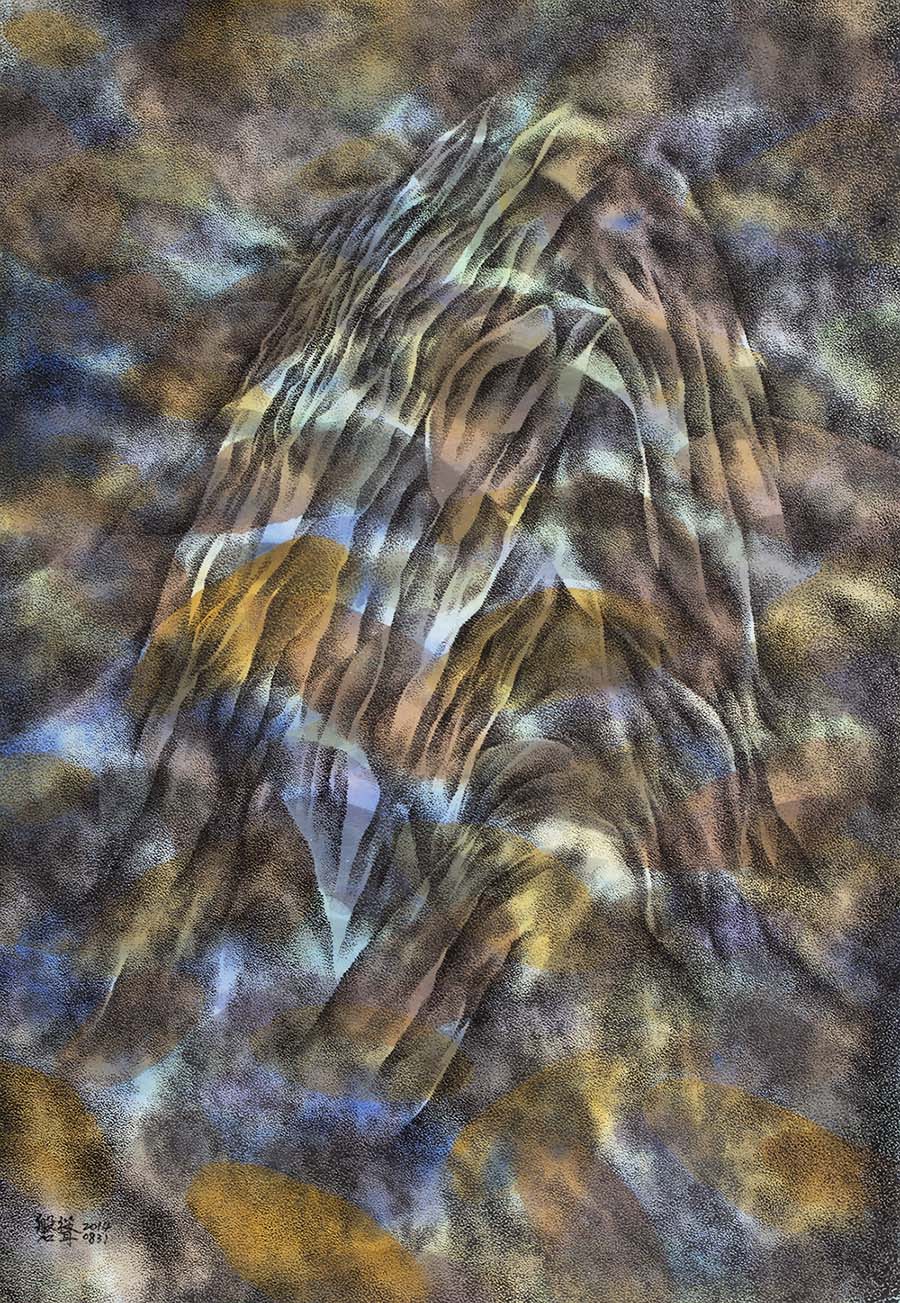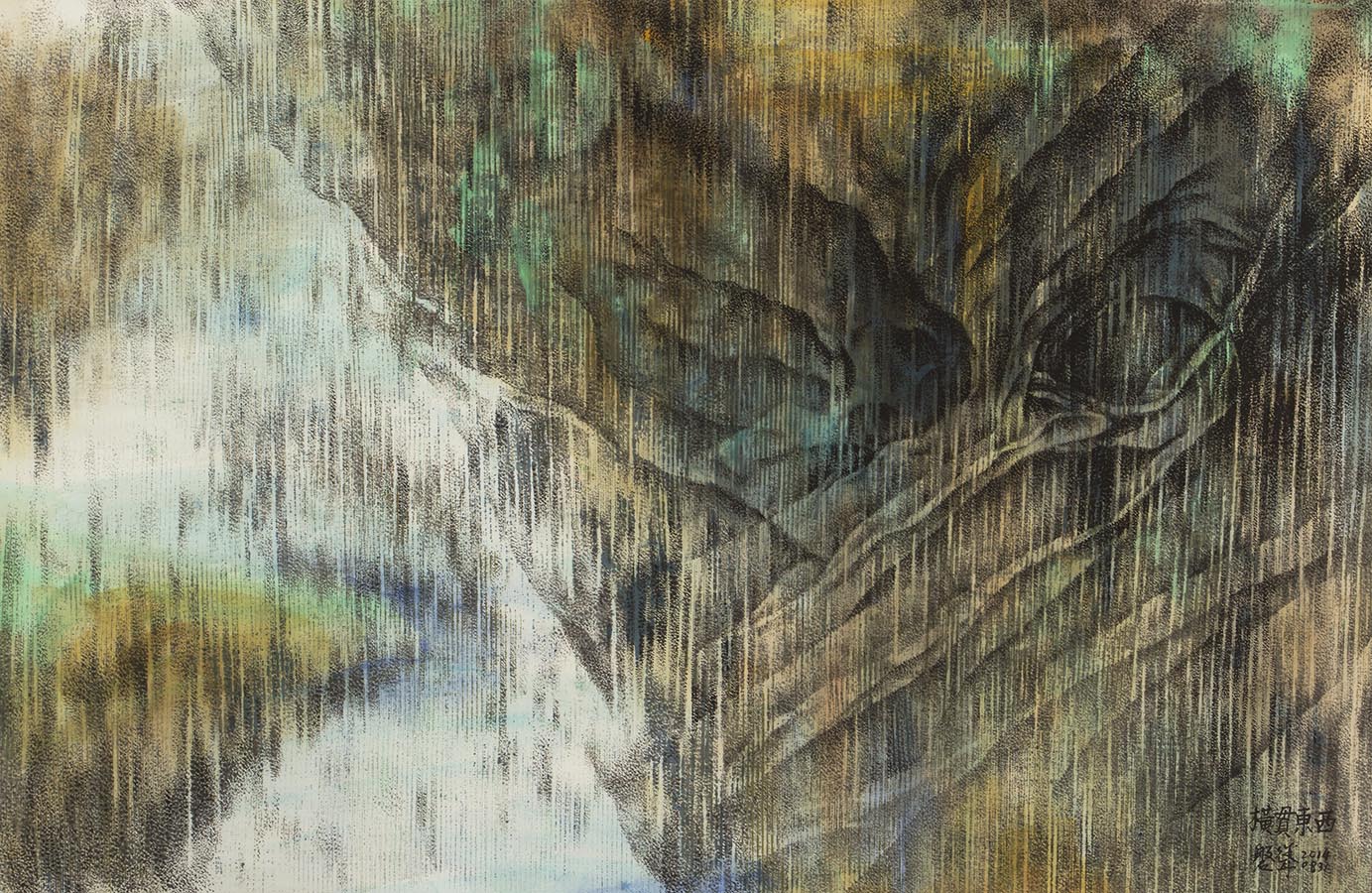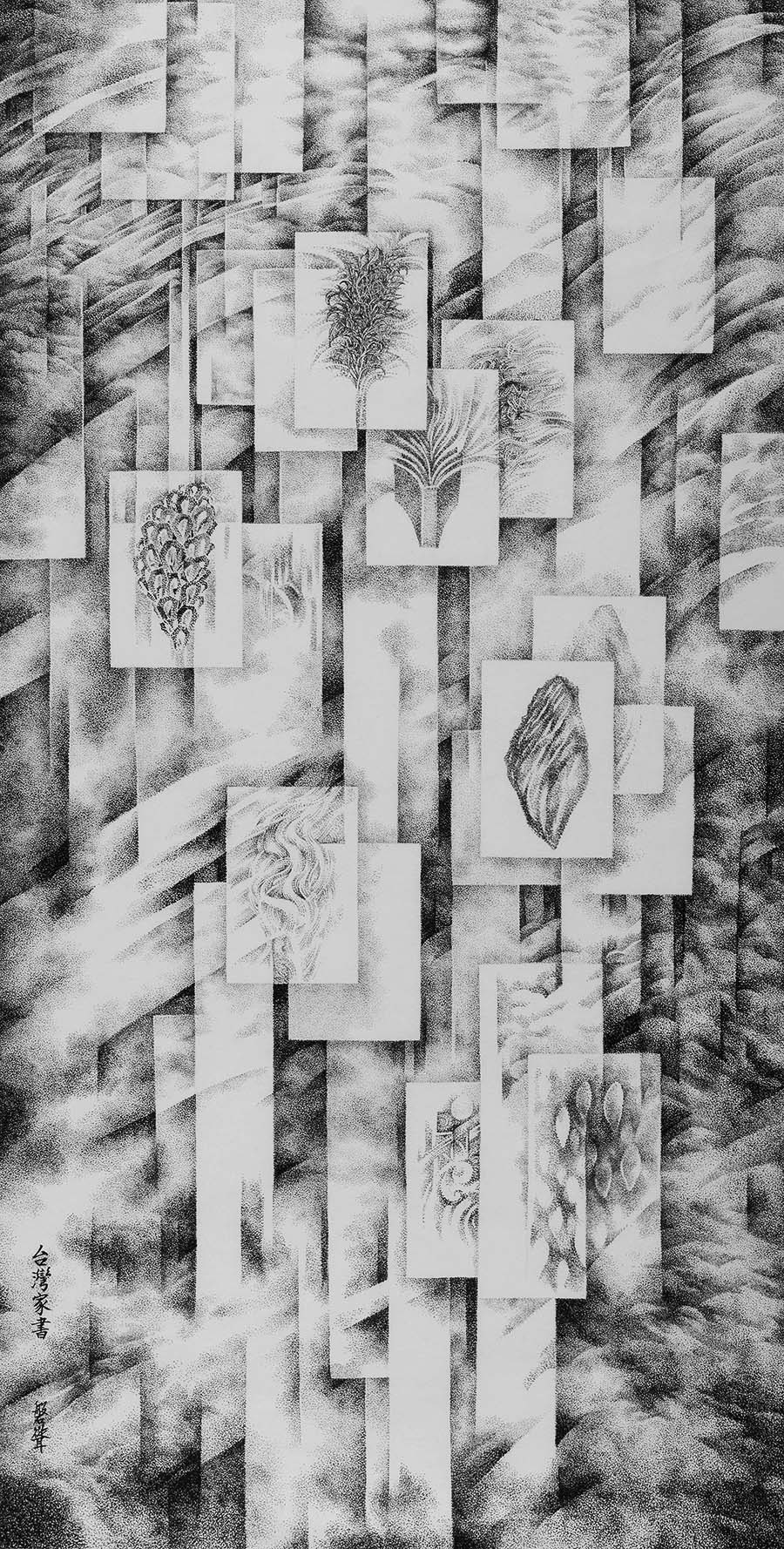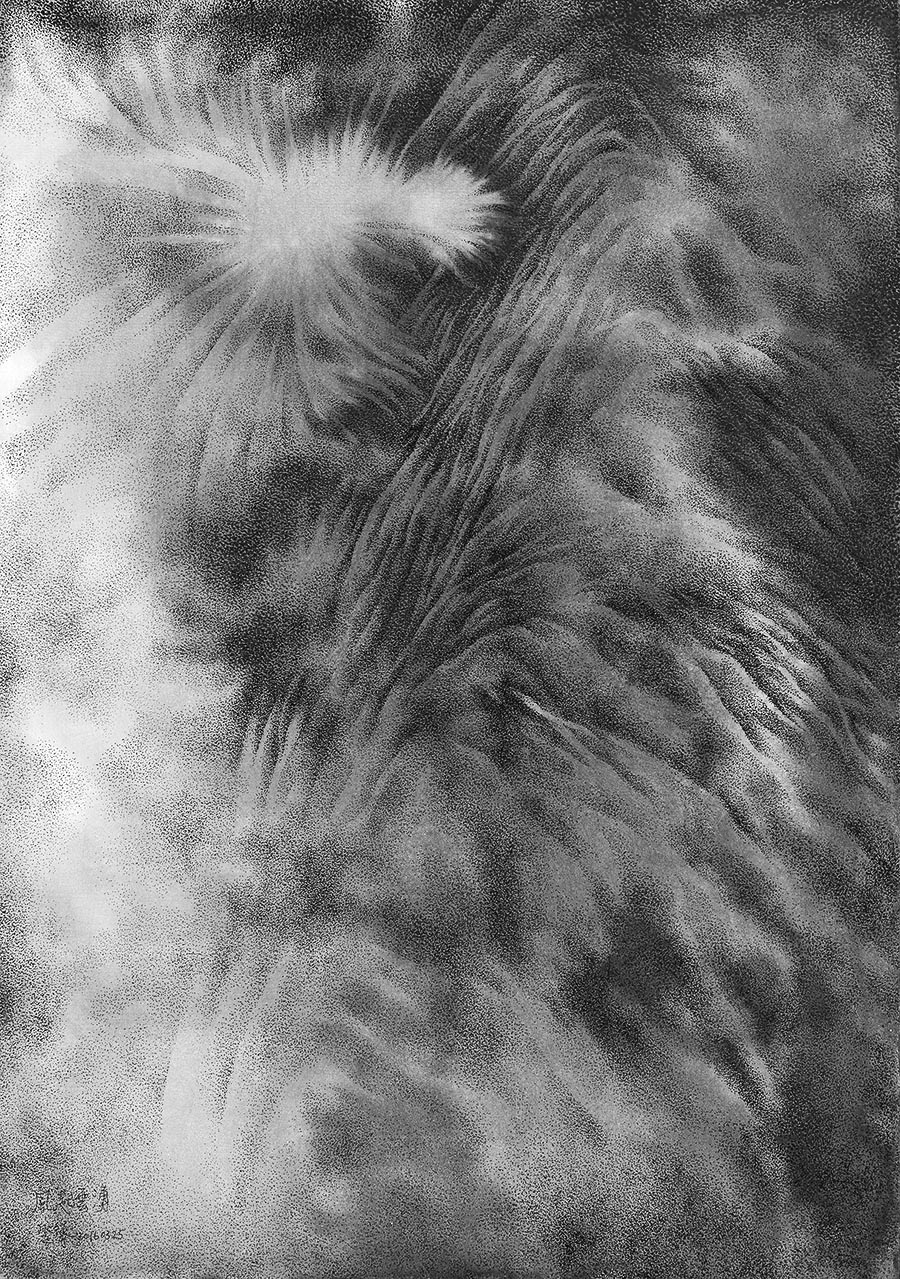 ---
---
Mapping each and every image with millions of needle-like dots of ink, Lin (Apex) pang-soong forgoes the conventional use of shades and contours, and reconstructs lines and planes with the accumulation of tiny dots. Playing on the viewer's natural indication to connect the individual dots into coherent images, Lin substantiates the virtuosity of his art.

Reinventing the visual technique of pointillism with elements of ink and wash, Lin Pang-soong debuts a bold new series, Invaluable Mountains, which contemplates the relation between Taiwan's "position" and "spirit." Lin believes, great or small is only a matter of perspective. Although Taiwan occupies a small position on the globe, Taiwan's international presence stands large and tall. In terms of cultural diversity and innovation, Taiwan possess a great and unyielding spirit.

Constantly traveling the world, promoting Taiwan's design on the international stage, Lin Pang-soong is a restless pioneer in the world of Taiwan's design. However, in painting, Lin adheres to the virtues of steadfastness and perseverance. With unadorned shades of black and white, and clusters of tiny dots, Lin sweeps across the paper in a slow rhythmic trance, leaving an articulated field of meticulous ink dots, thus revealing his idealized inner world of Taiwan's Invaluable Mountains.
April 9 – May 10, 2016
Reception: Saturday, April 9, 2016, 3:00 pm
Hours: Tuesday- Saturday, 2:00 – 6:00 pm
---
Related Exhibitions
Lin Pang-soong
Sept 7 – Oct 31, 2019
Pingtung Art Museum
Oct 10 – 20, 2019
Setouchi-city Art Museum
Lin Pang-soong
July 4 – 31, 2017
Huashan 1914 Creative Park, Taipei
Lin Pang-soong
January 14 – March 5, 2017
Fo Guang Yuan Art Gallery, Taichung
March 18 – April 23, 2017
Fo Guang Yuan Main Art Gallery, Kaohsiung