Liu Kuo-sung, Chiang Li-hsiang, Hsu Hisu-lan, Wu Pui-wah
December 31, 2016 – January 28, 2017
---
---
---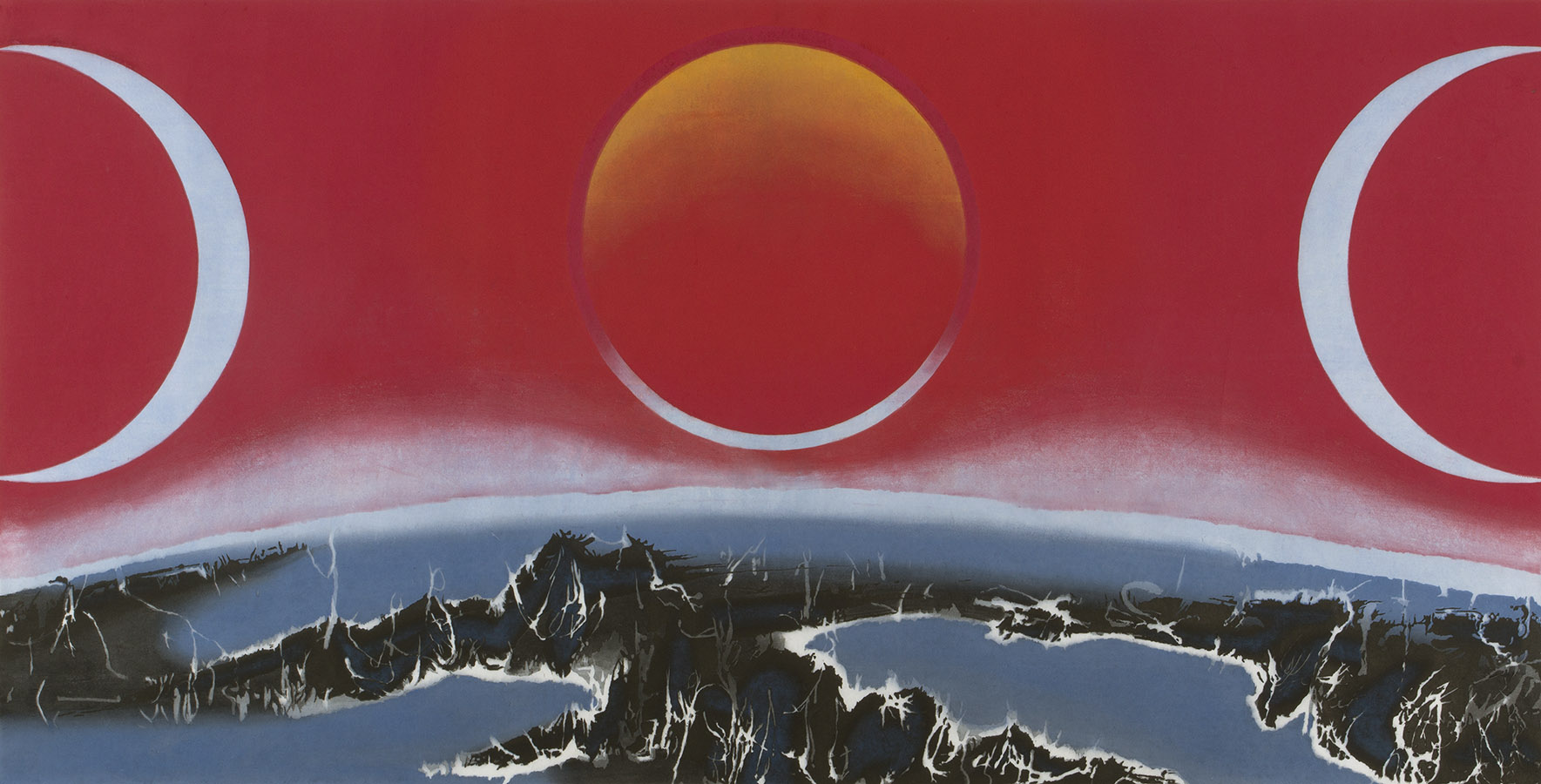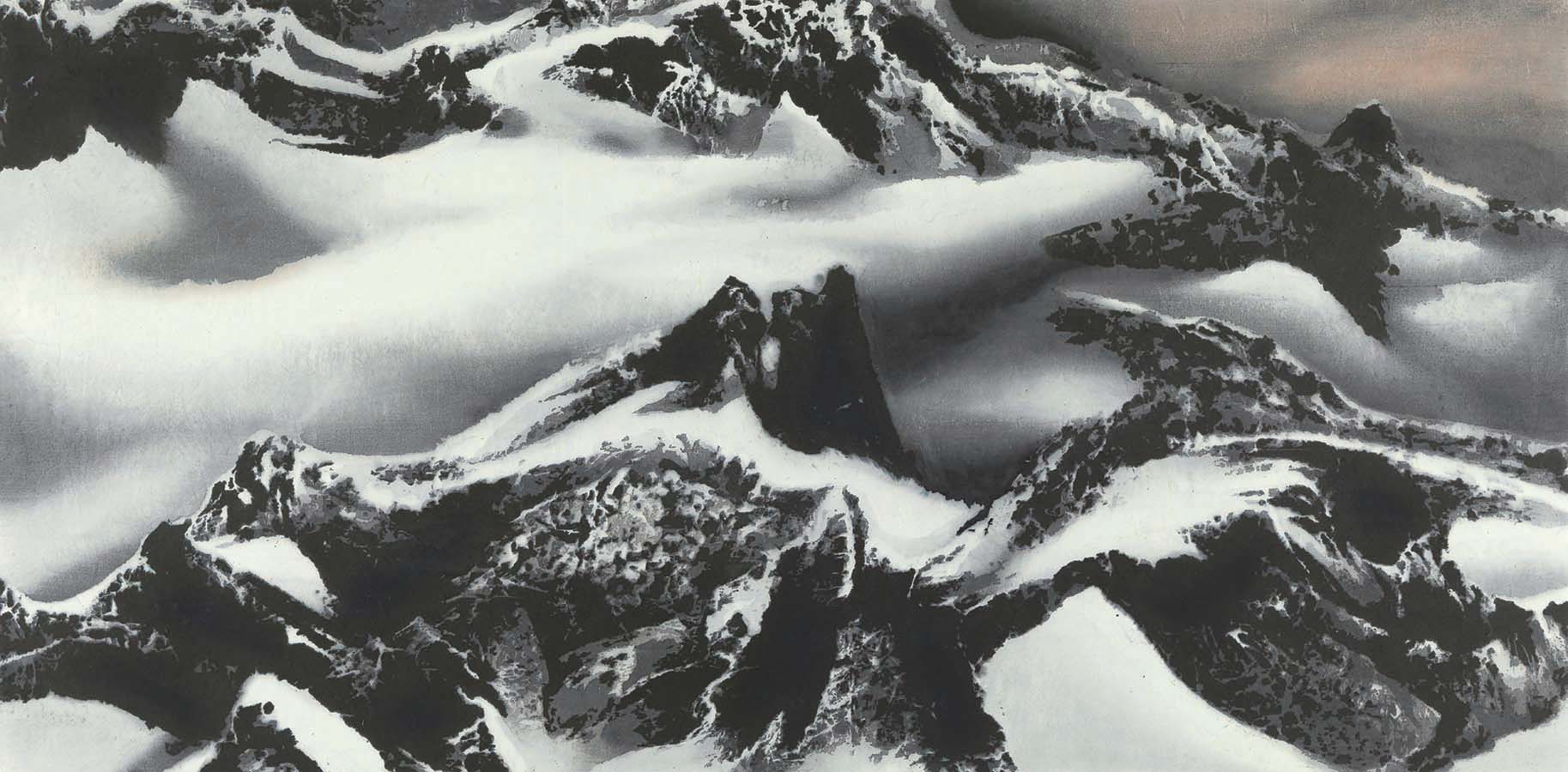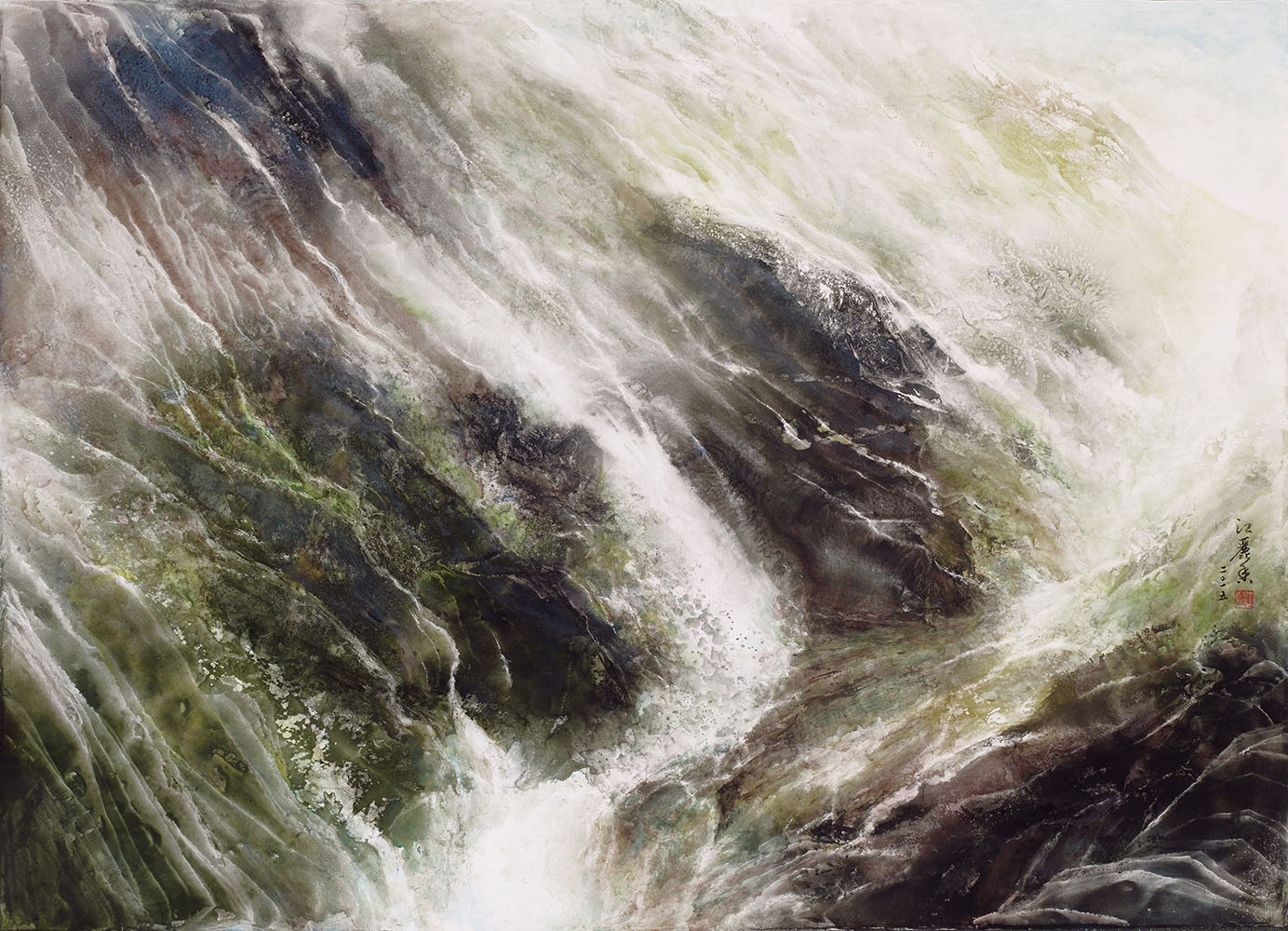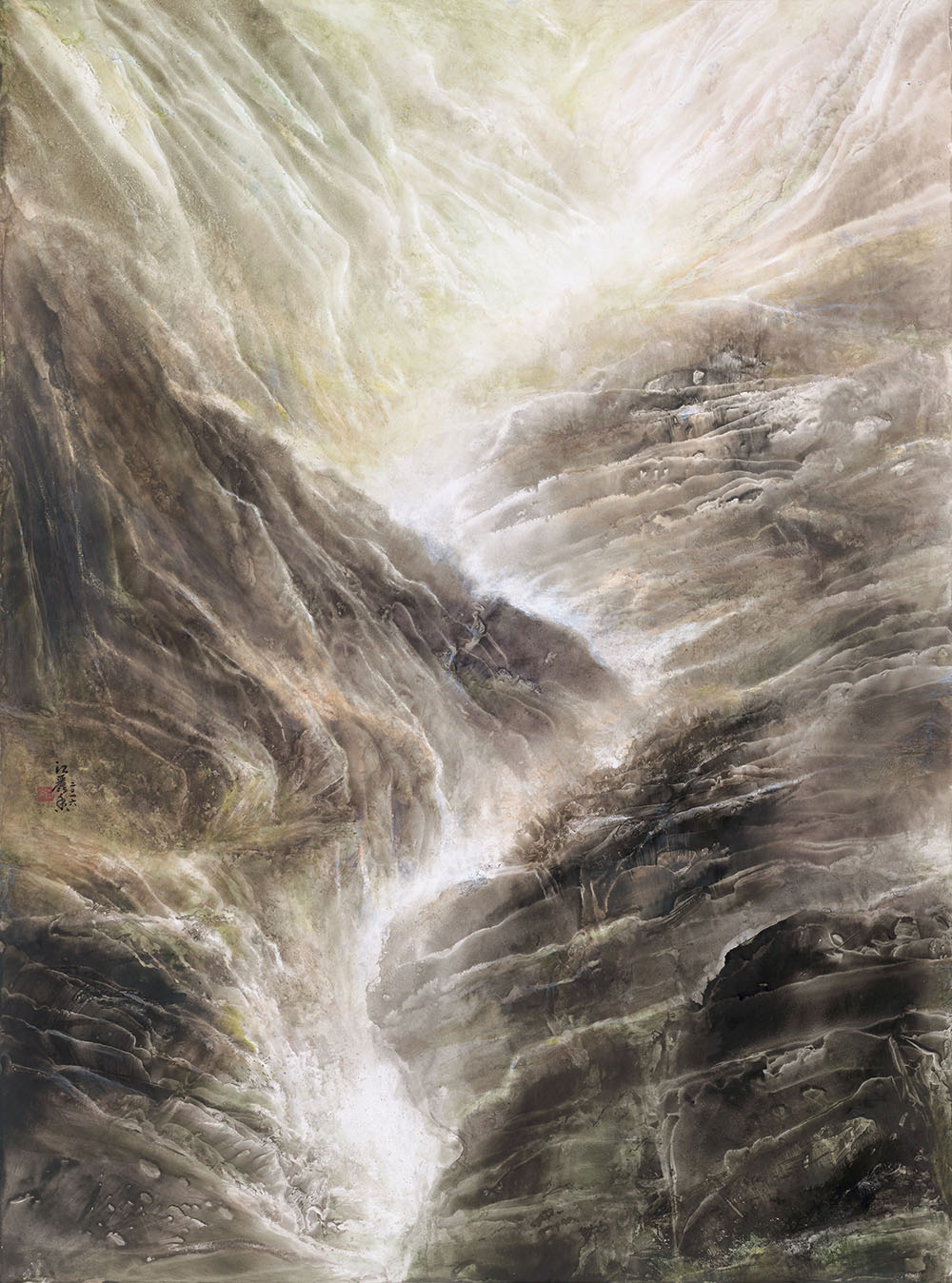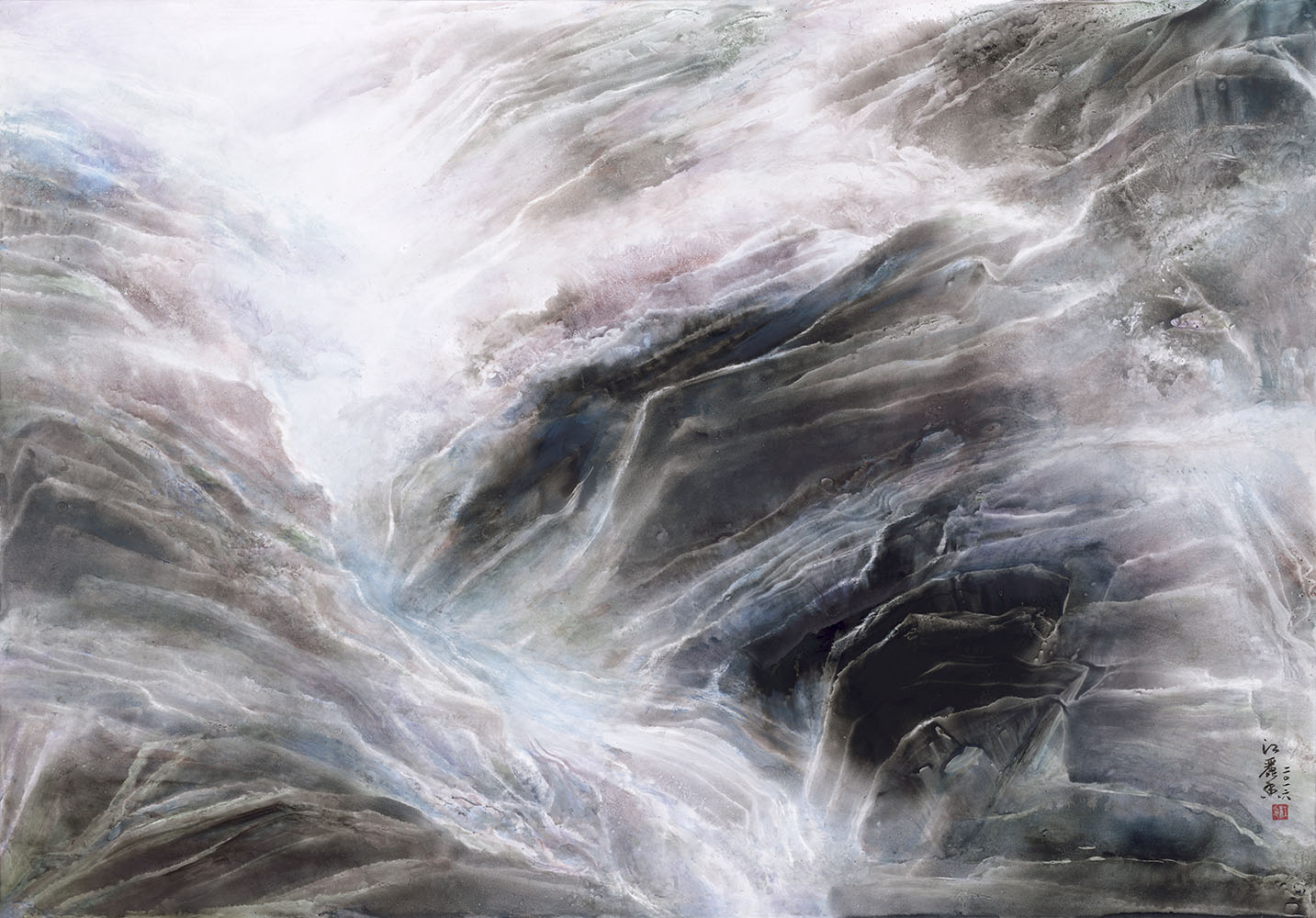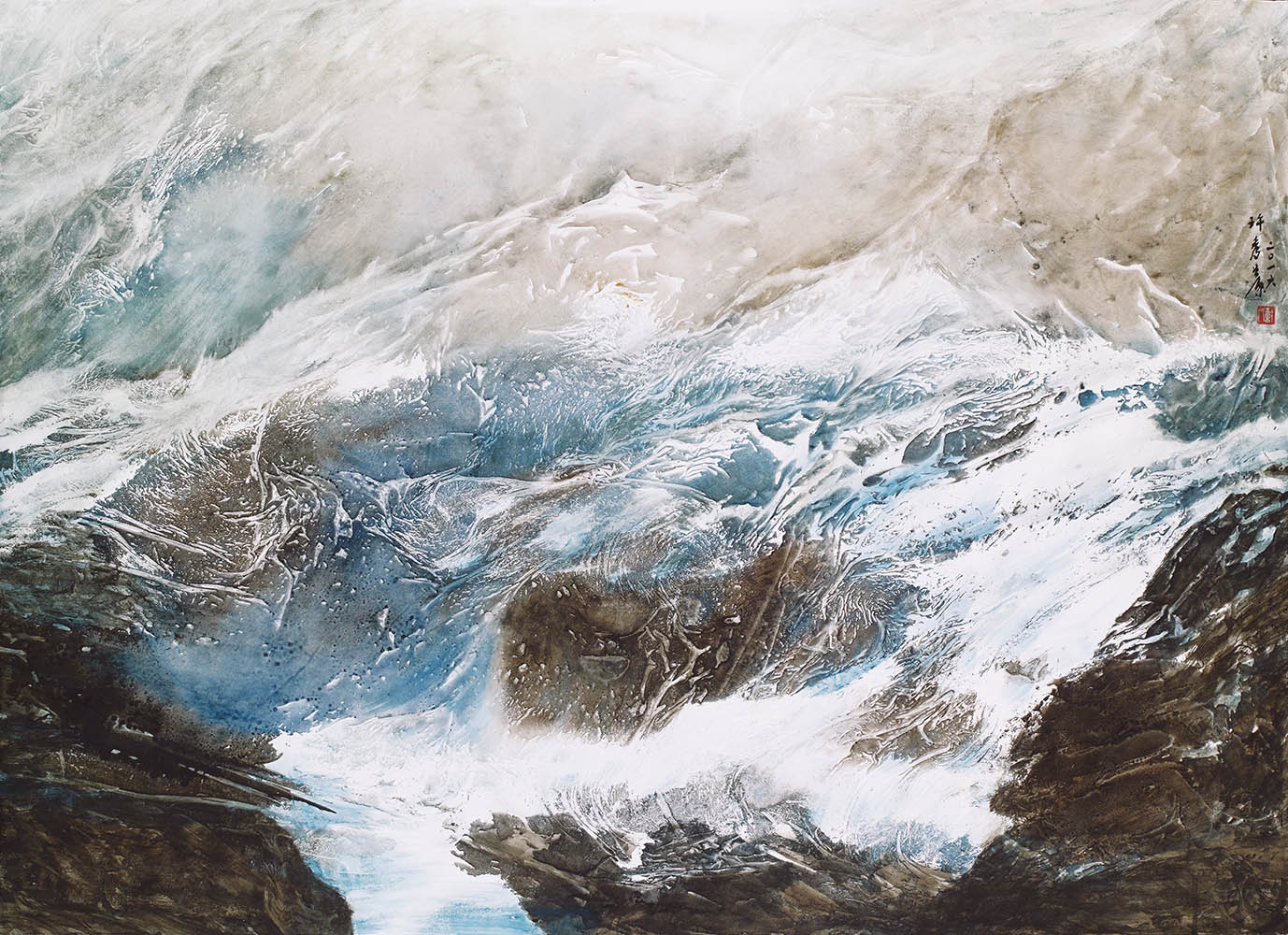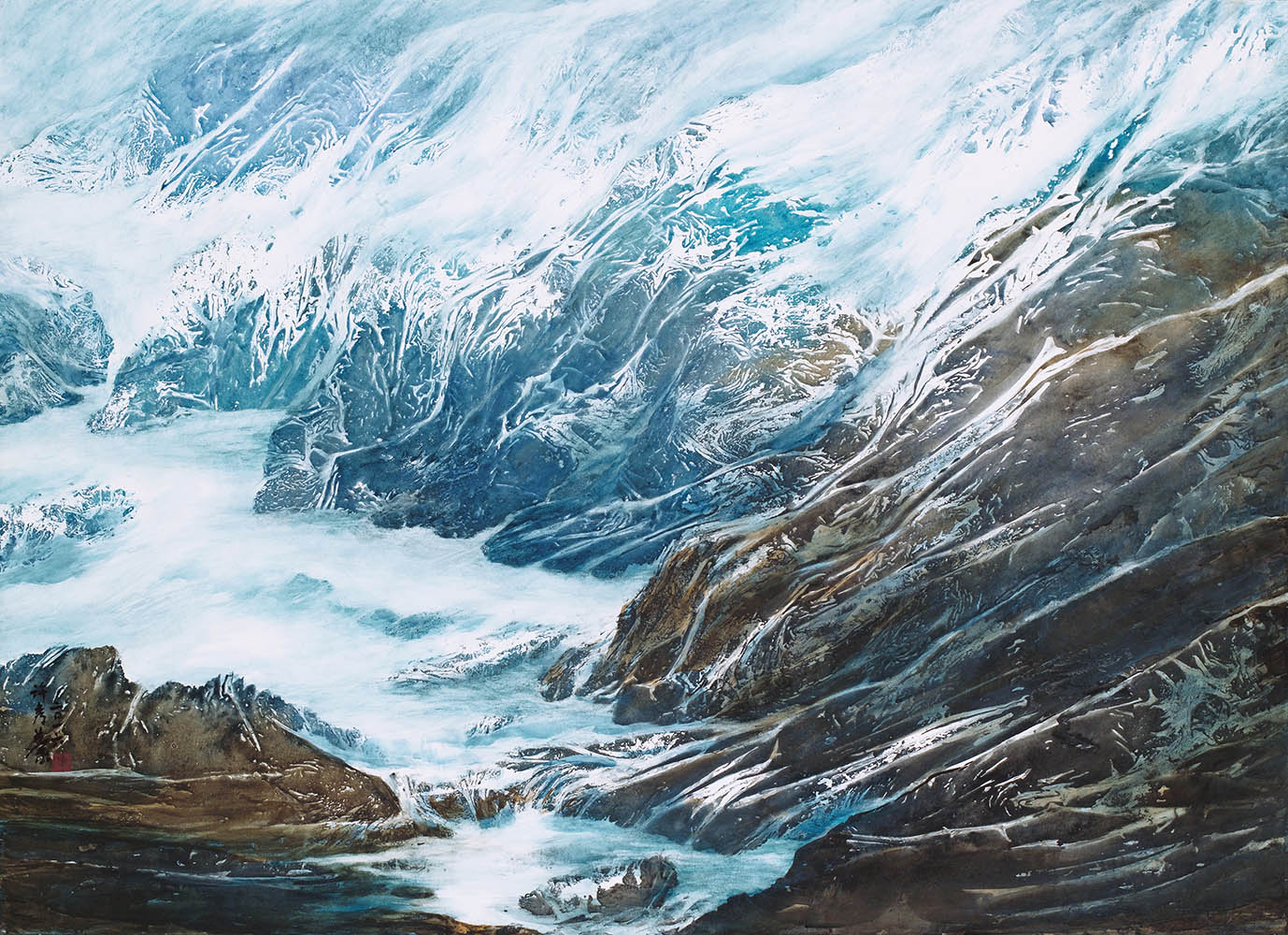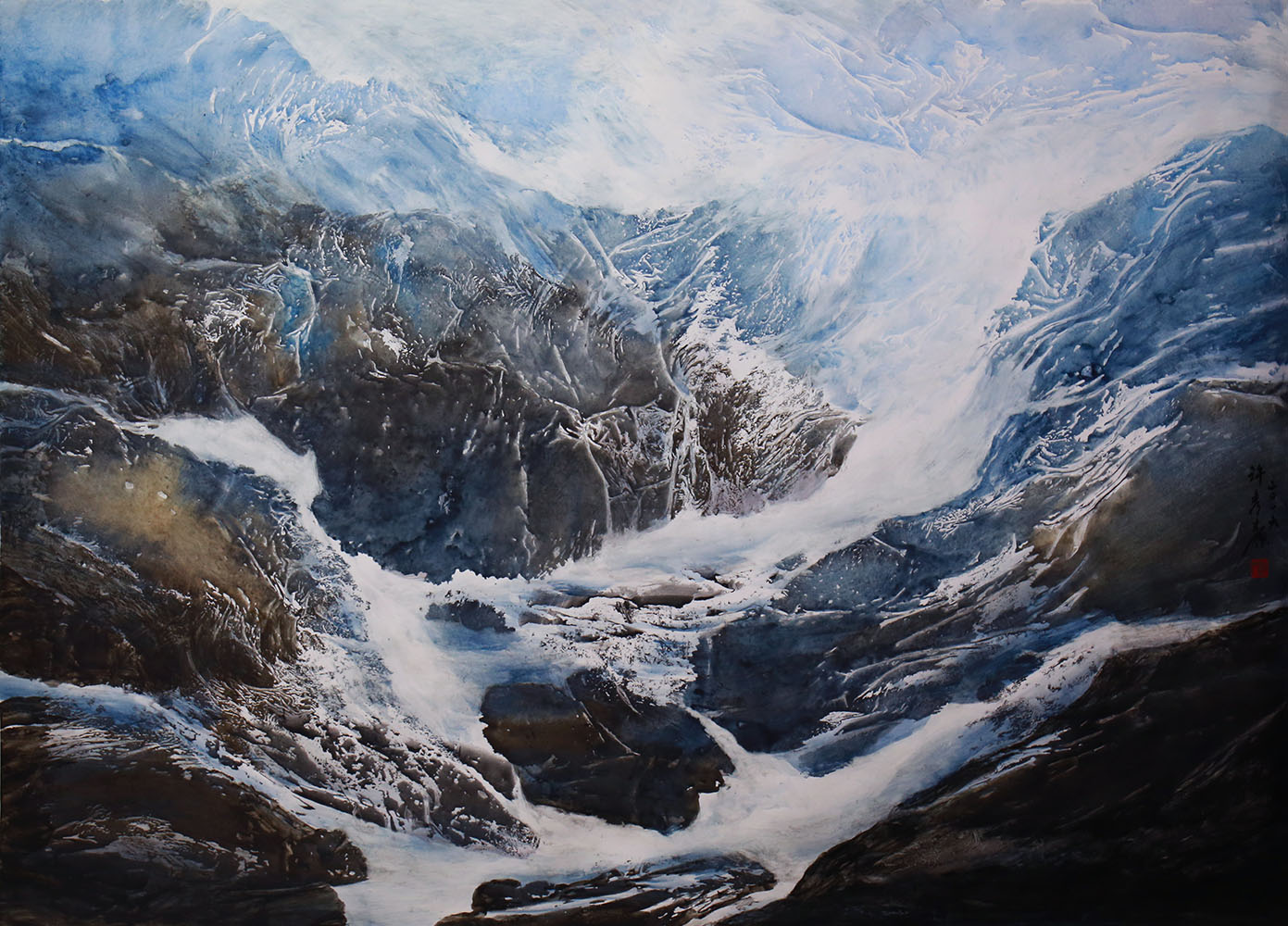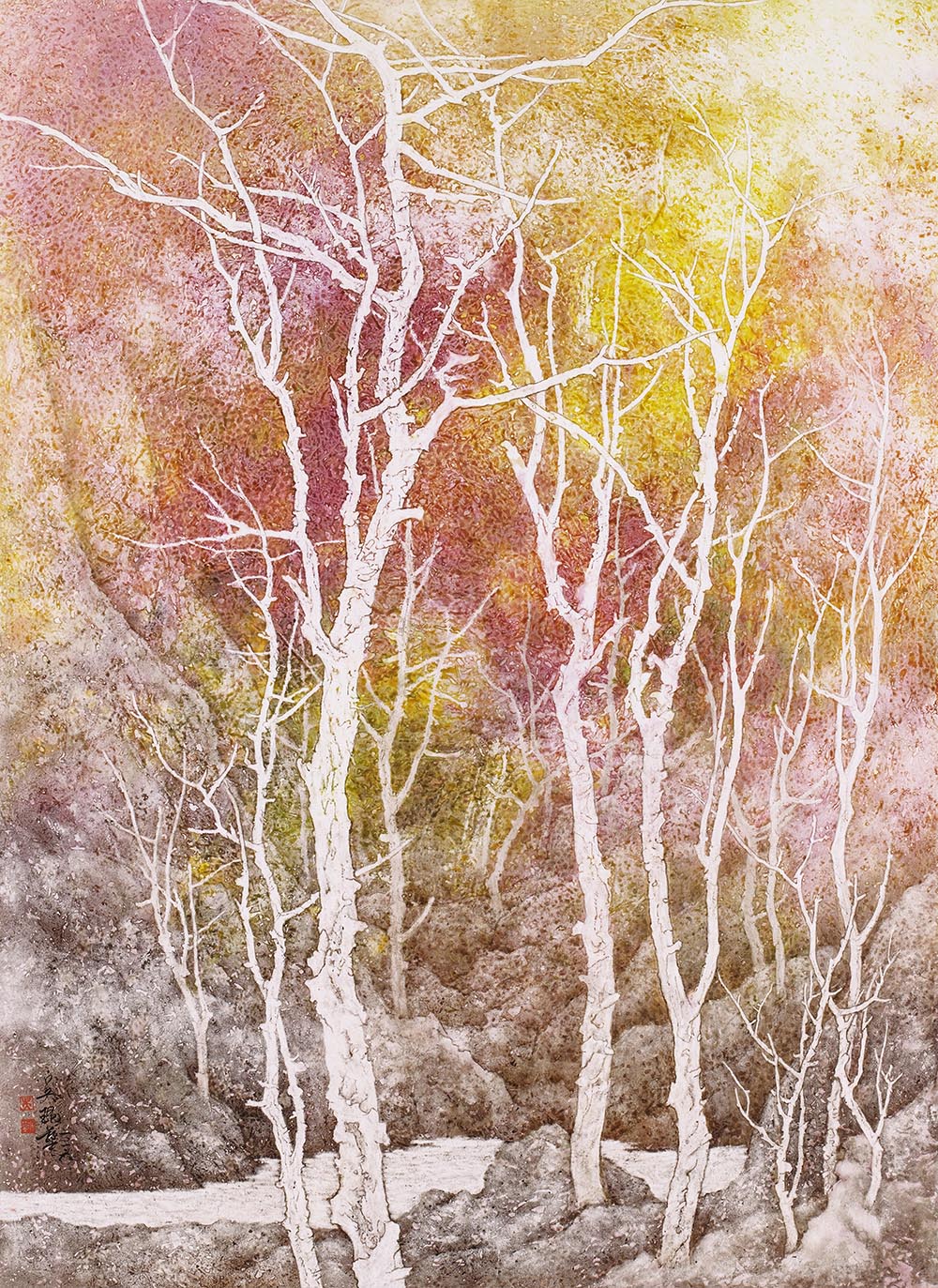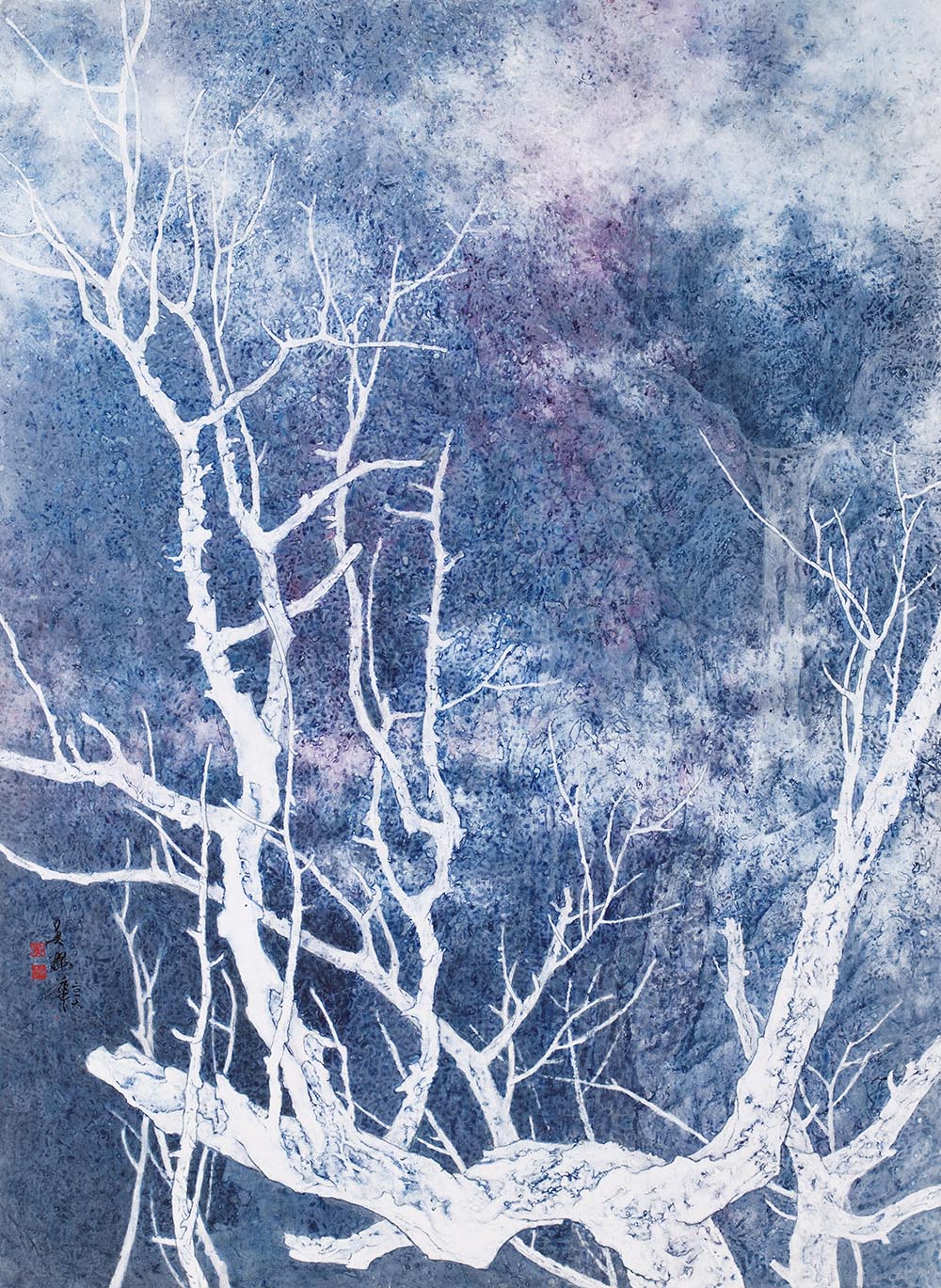 Liu Kuo-sung, High Noon, 2015
Liu Kuo-sung, Roof of the World, 2014
Chiang Li-hsiang, Andante Cantabile, 2015
Chiang Li-hsiang, Feeling of Fall, 2016
Chiang Li-hsiang, Leisurely Flight, 2016
Hsu Hsiu-lan, Song of Cold Mountain No. 86, 2016
Hsu Hsiu-lan, Sound of Water No. 32, 2016
Hsu Hsiu-lan, Song of Cold Mountain No. 88, 2016
Wu Pui-wah, Leaping of White Lines Series No. 79, 2016
Wu Pui-wah, Leaping of White Lines Series No. 73, 2013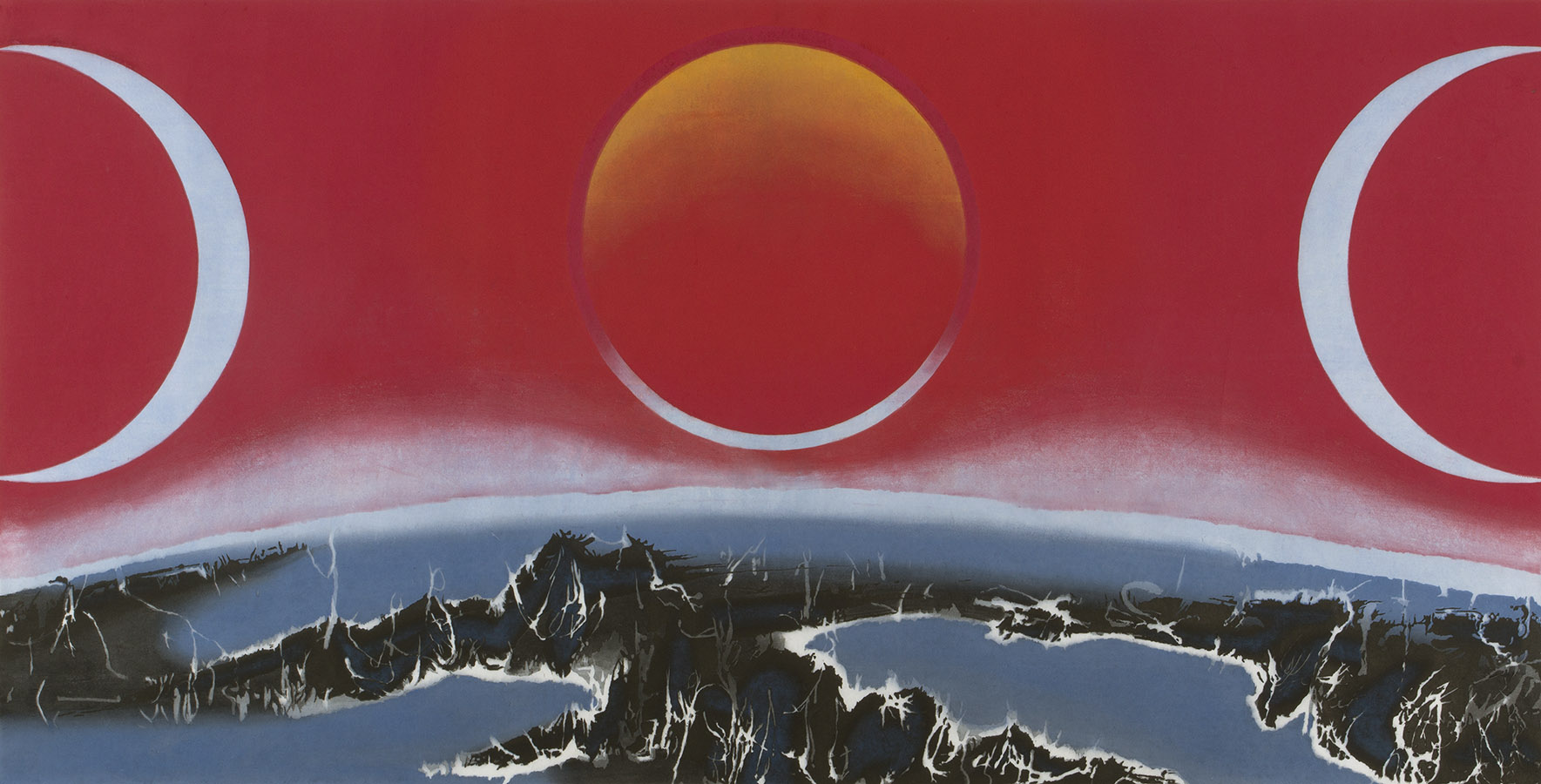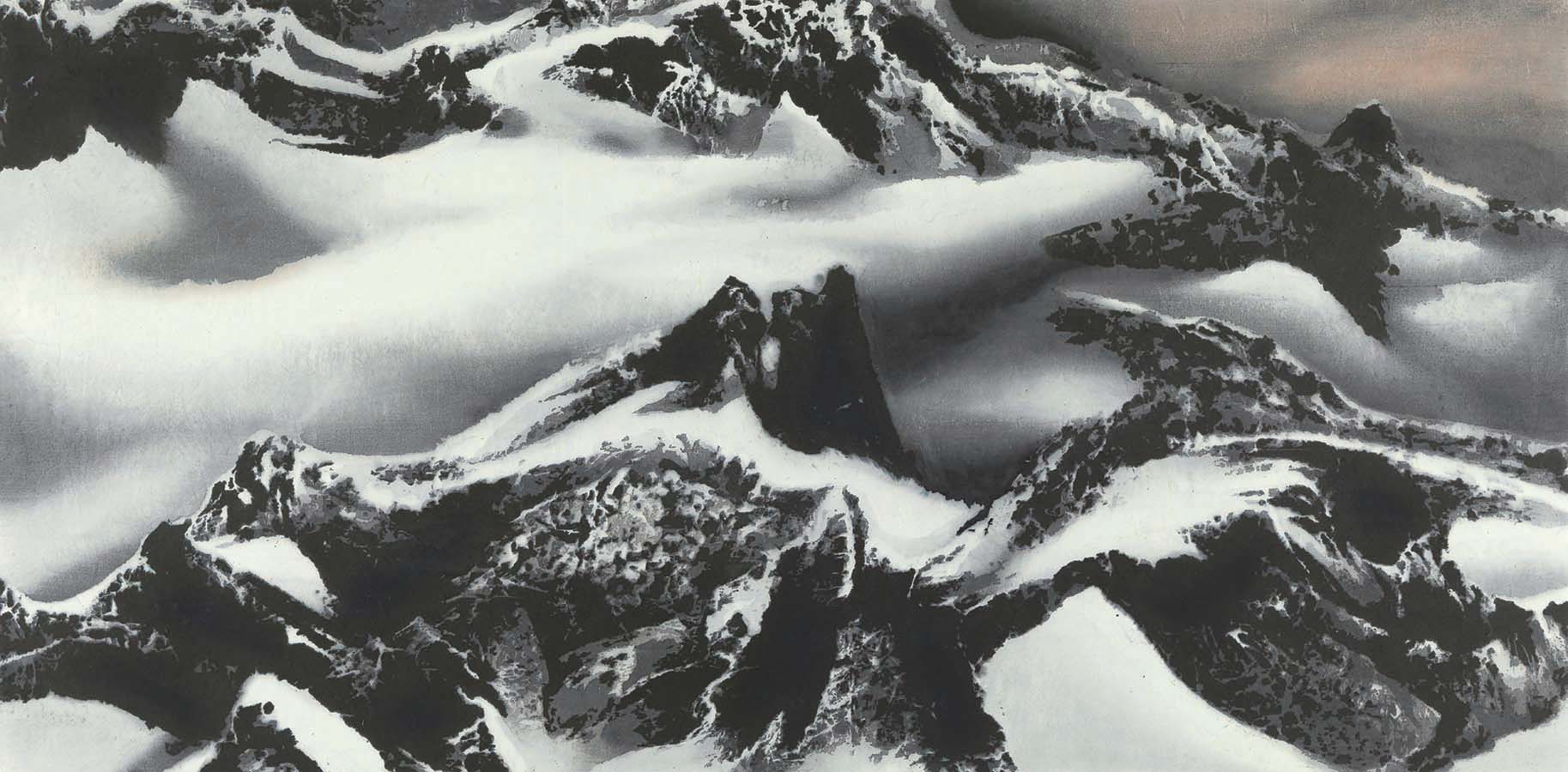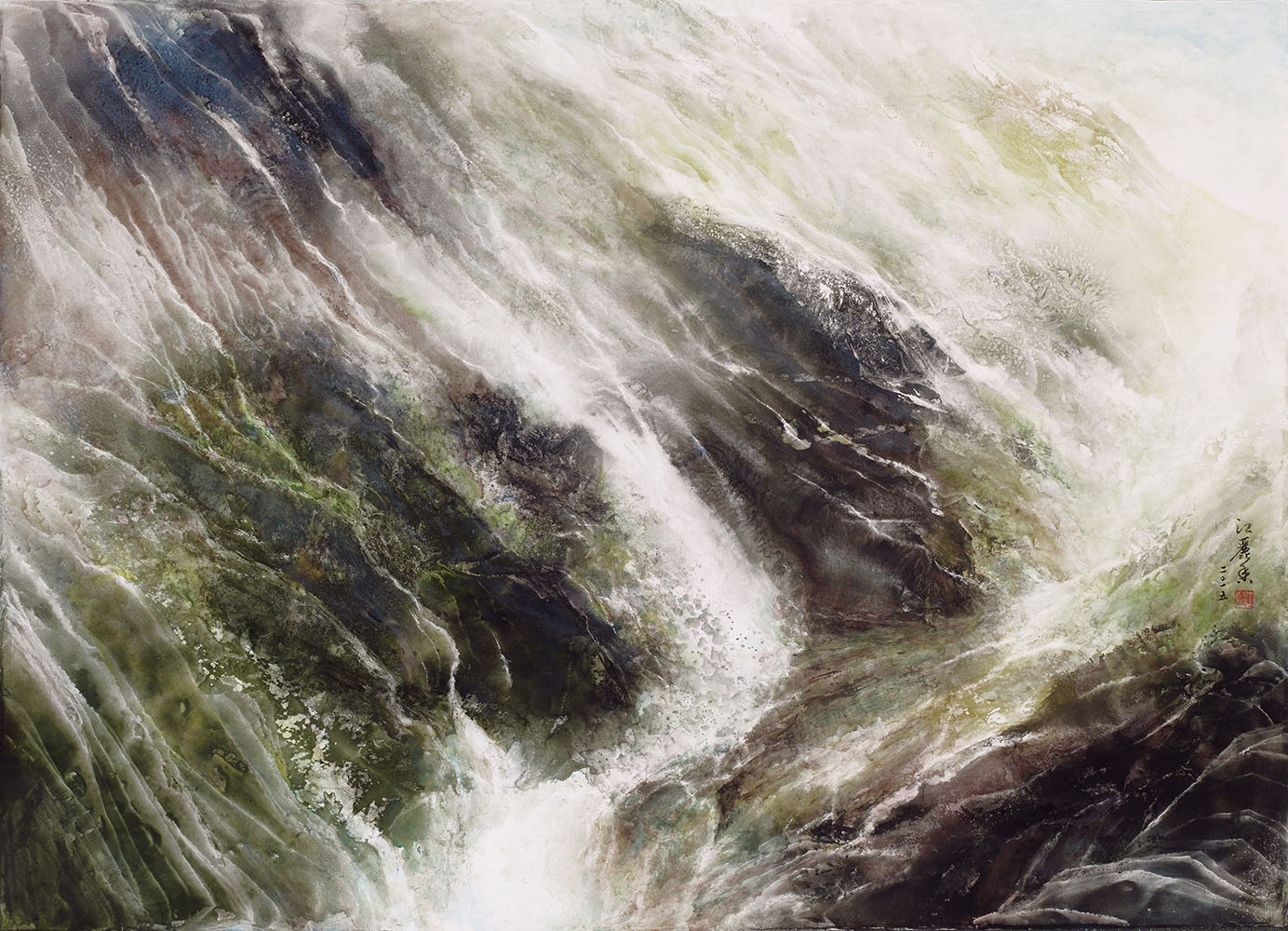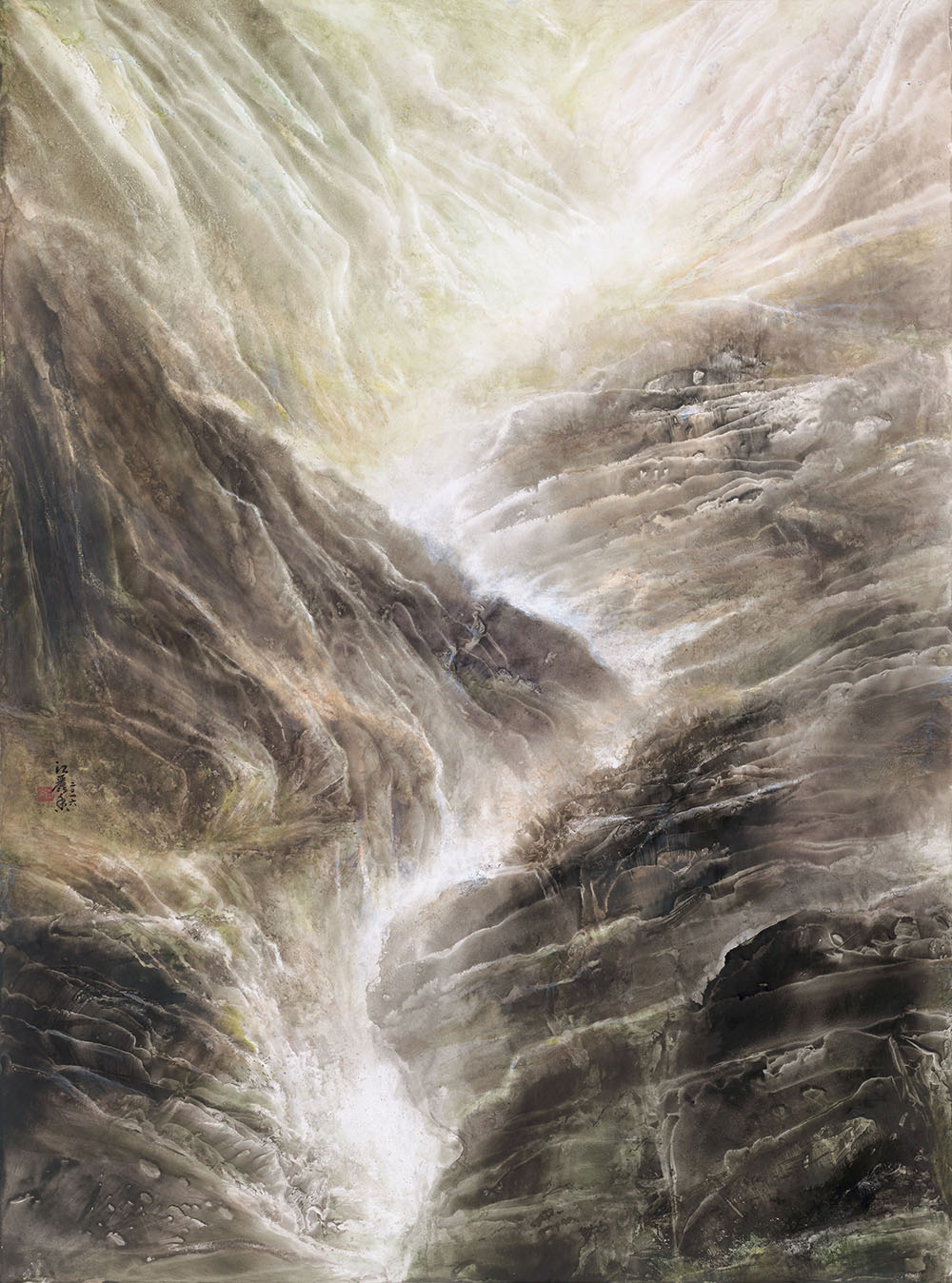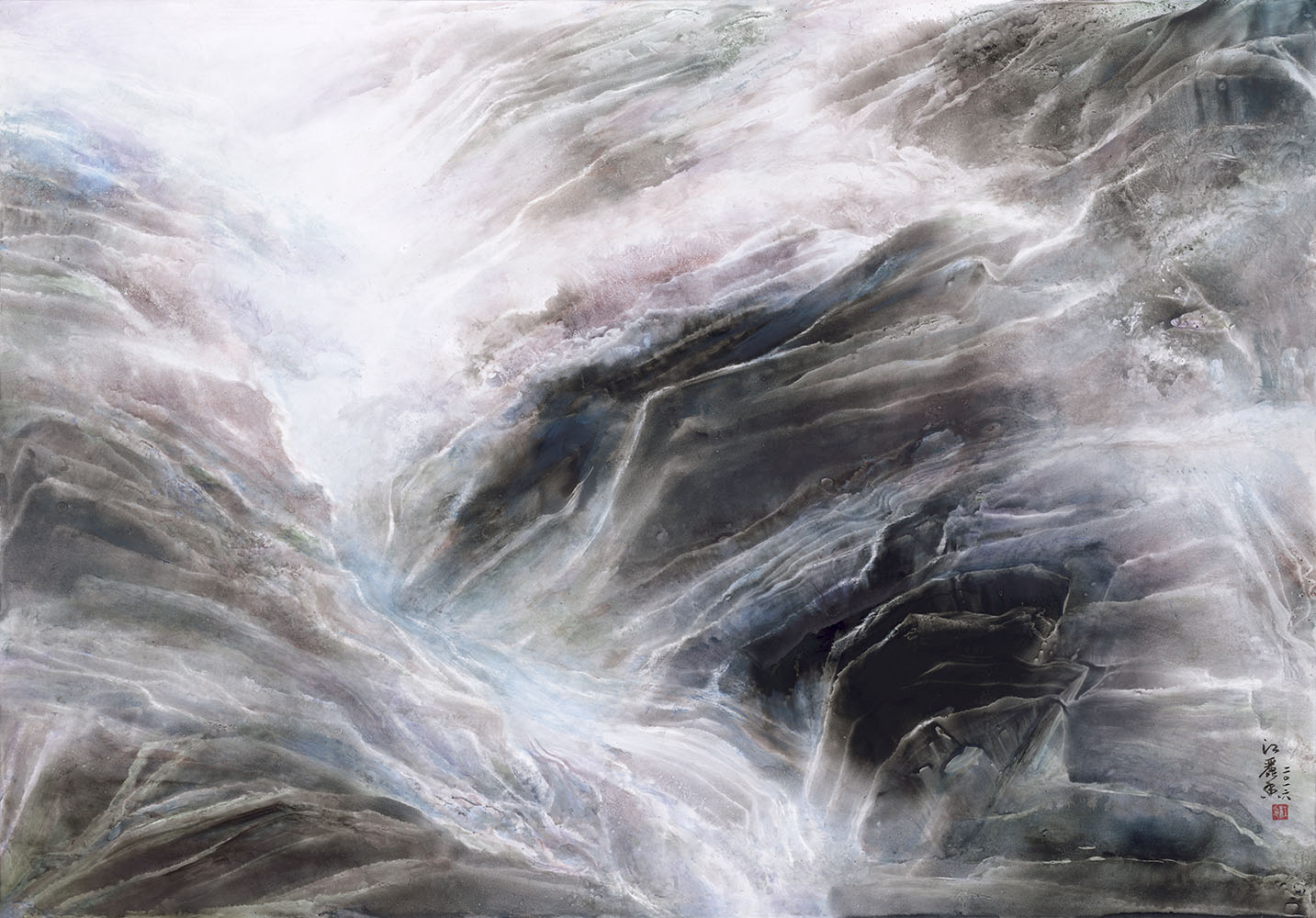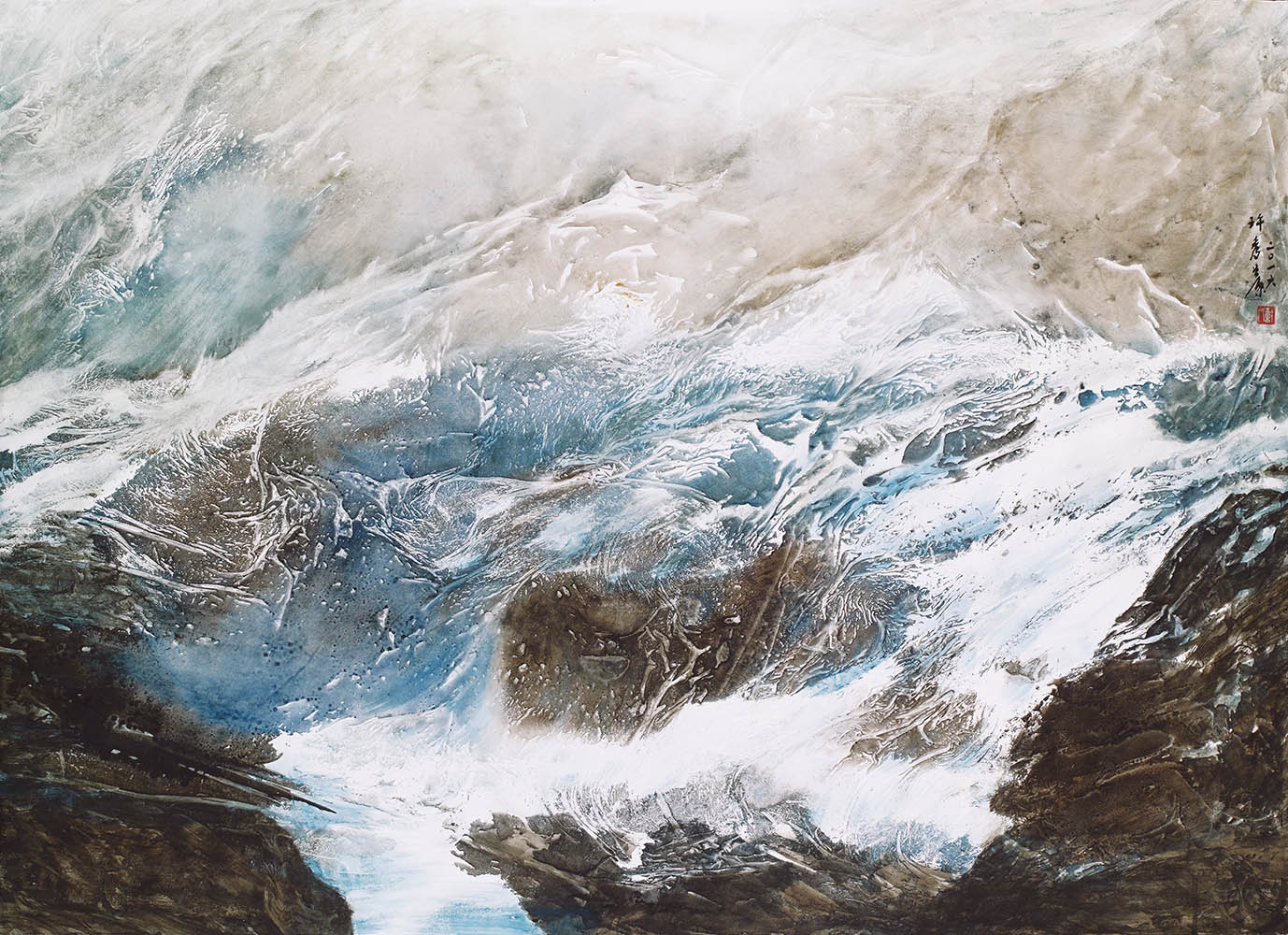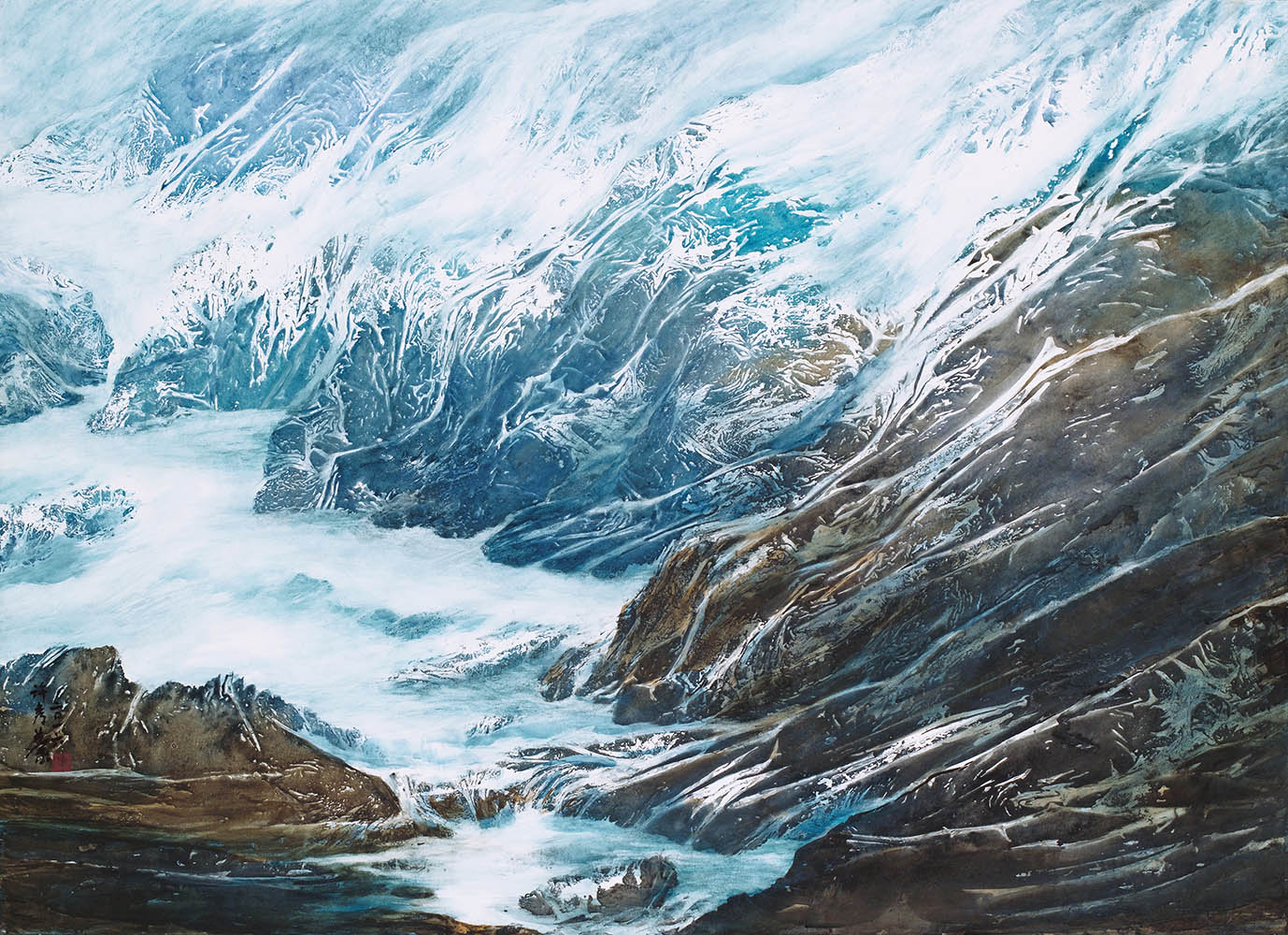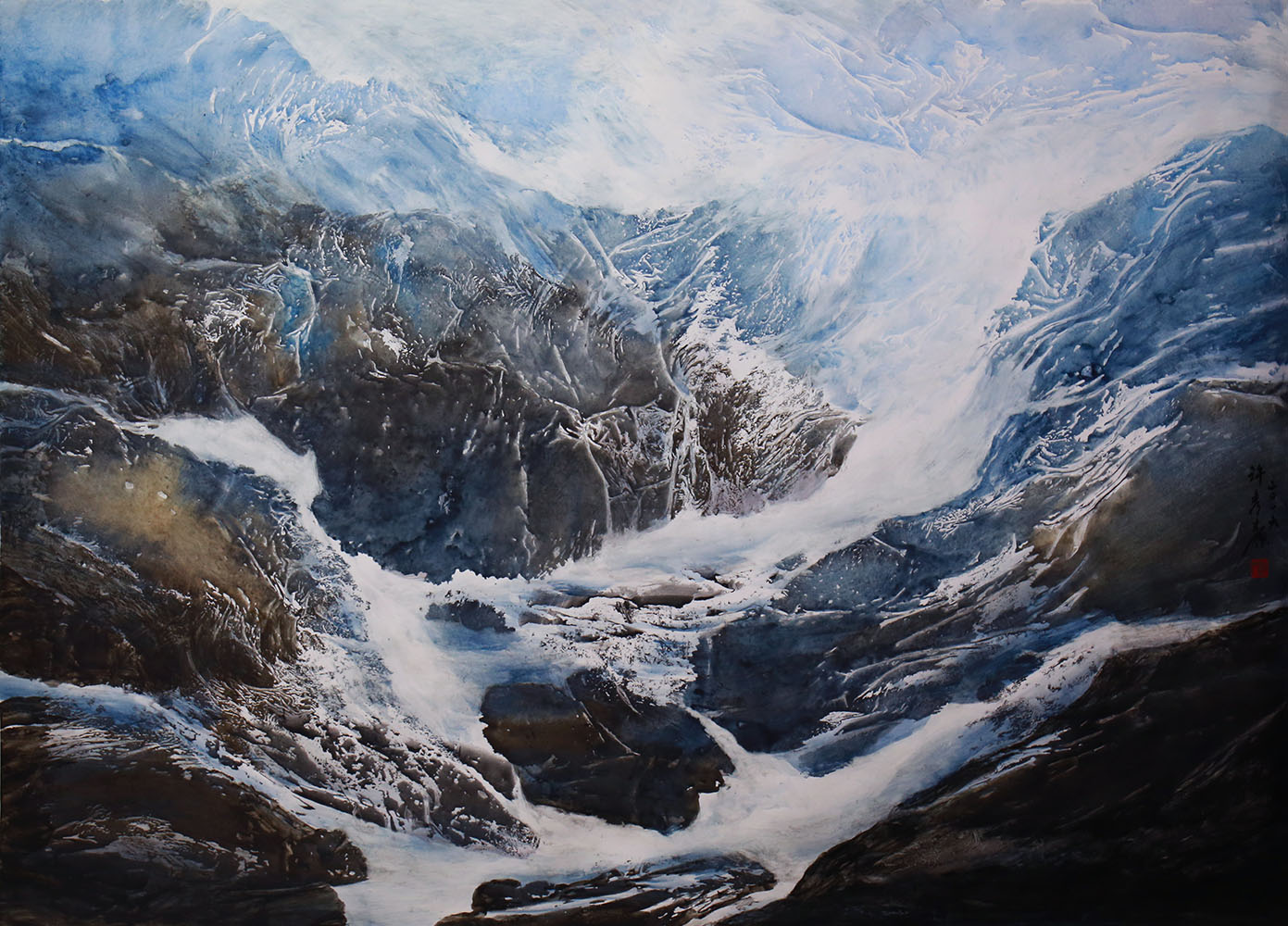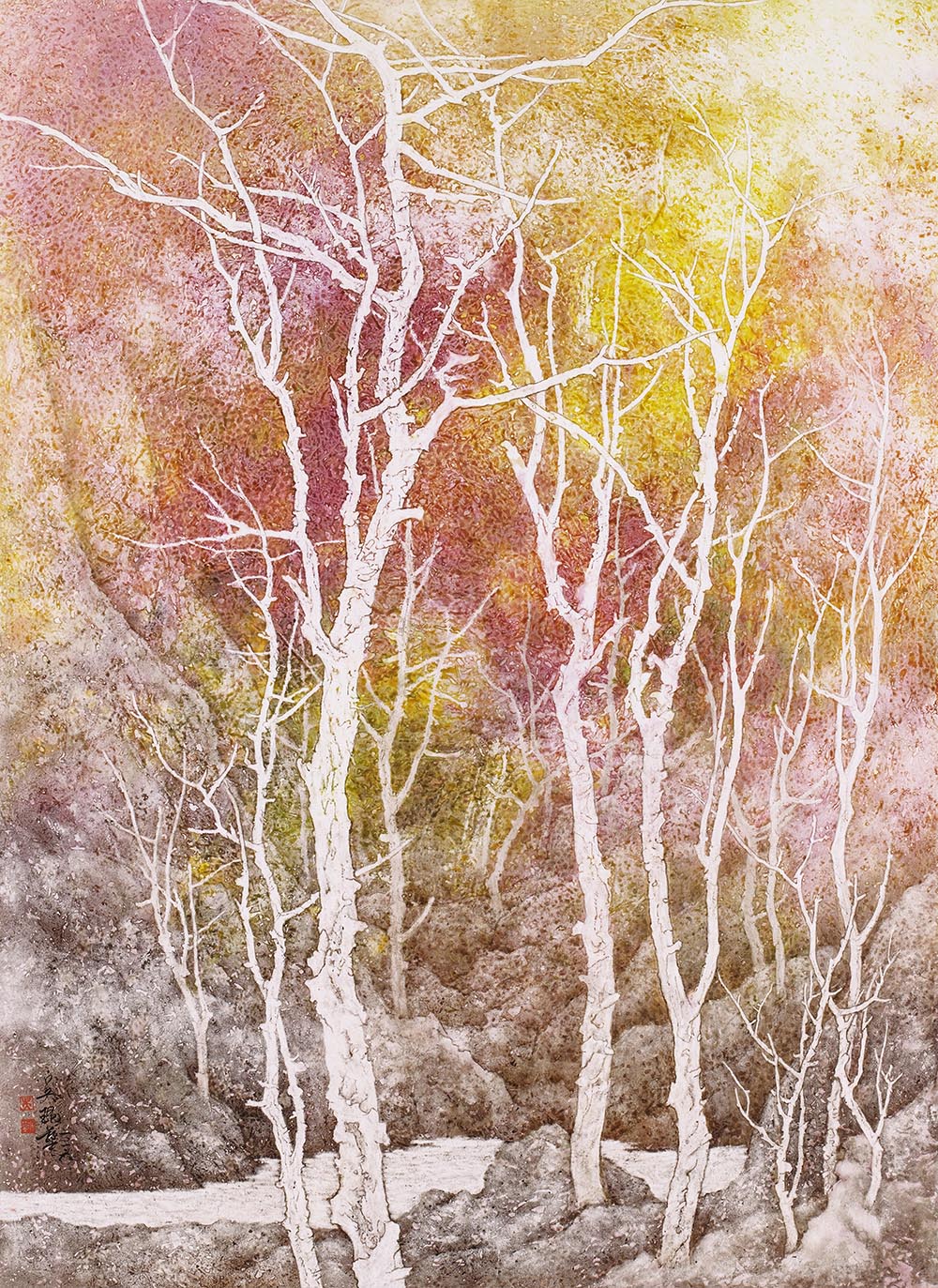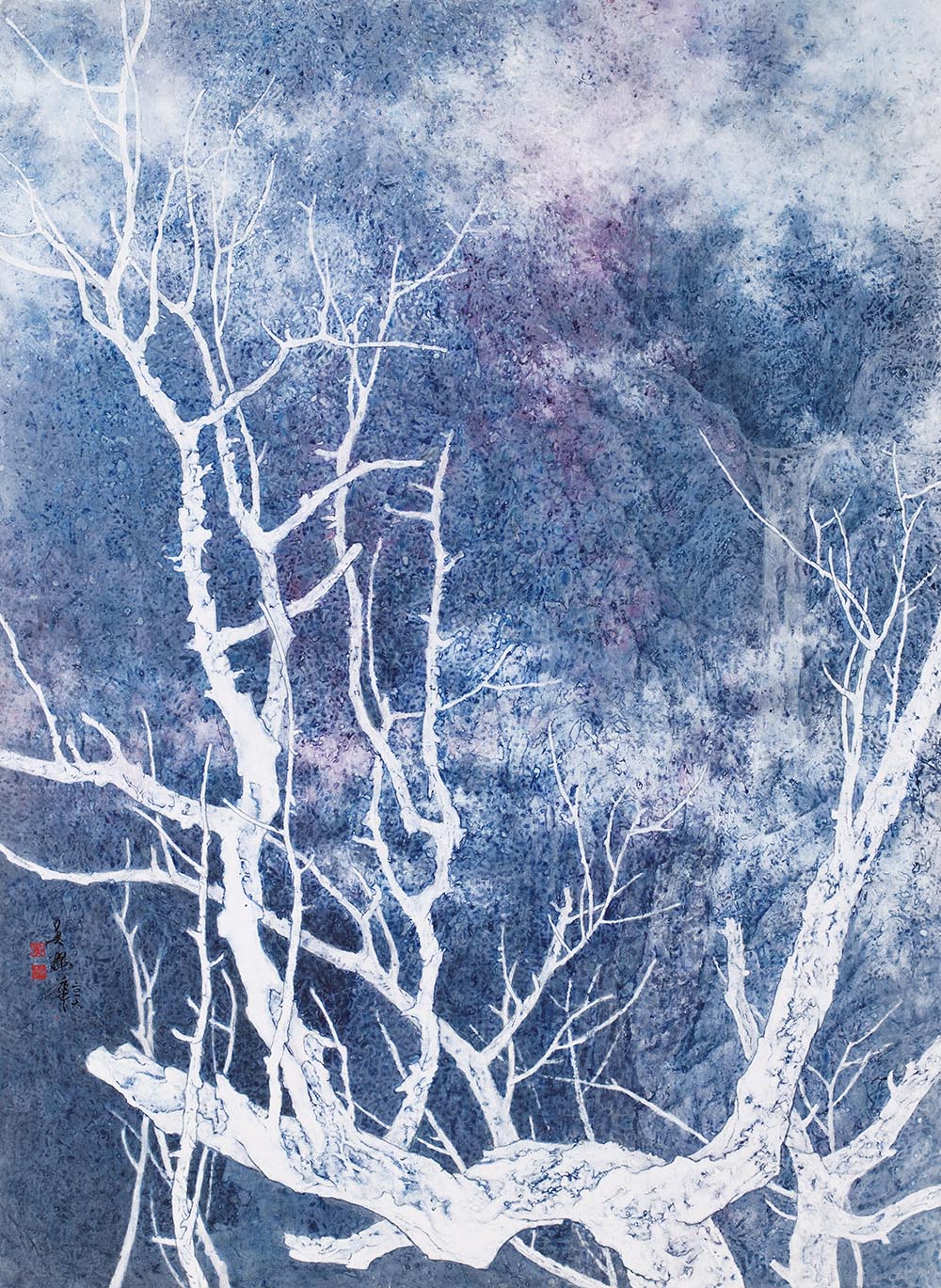 ---
---
In 1957, Liu Kuo-sung founded the Fifth Moon Painting Group in Taiwan, to promote Modern Art and the modernization of Ink Painting. Due to his effort to revitalize traditional Chinese painting, Liu has since been honored as the Father of Modern Ink Painting.

For the second annual Ink Asia, Loftyart Gallery proudly presents From the Fifth Moon Rising – New Ink Painting in Taiwan, featuring in addition to Liu Kuo-sung, three of his proud students, Chiang Li-hsiang, Hsu Hsiu-lan, and Wu Pui-wah. Inspired by Liu Kuo-sung's leadership in the Modern Ink Painting movement, the trio sought his tutelage and dedicated themselves to the cause. Despite sharing the same teacher, each student have developed her own personal style: Chiang Li-hsiang's rhythmic juxtaposition of white and black lines reflect optic phenomenons; Hsu Hsiu-lan's command of techniques such as rubbing and staining brilliantly outlines mountain ranges through solids and voids; Wu Pui-wah's effective use of Liubai or negative space and subtle transitions of colors reflect her keen understanding of the four seasons.
Read More
In addition, the exhibition features Liu Kuo-sung's autographed handmade limited edition prints produced by Loftyart, in woodblock, etching, lithography and silkscreen prints. These handcrafted prints are not only state of the art in terms of printmaking itself, they also brilliantly capture and recreate the spirit of Liu's original artworks.
Read Less
Liu Kuo-sung, Chiang Li-hsiang, Hsu Hisu-lan, Wu Pui-wah
Ink Asia 2016
Hong Kong Convention Centre
December 16 – 18, 2016
Gallery Touring Exhibition
December 31, 2016 – January 28, 2017
Hours: Tuesday – Saturday 2:00 – 6:00 pm
---
Related Exhibitions
Chiang Li-hsiang, Lien Yu, Hsu Hsiu-lan, Wu Pui-wah, Chen Yi-fen

Feb 20 – Mar 16, 2016
Liu Kuo-sung
Teacher & Students Group Exhibition
Jan 31 – Feb 28, 2015