Liu Kuo-sung
Teacher & Students Group Exhibition
January 31 – February 28, 2015
---
---
---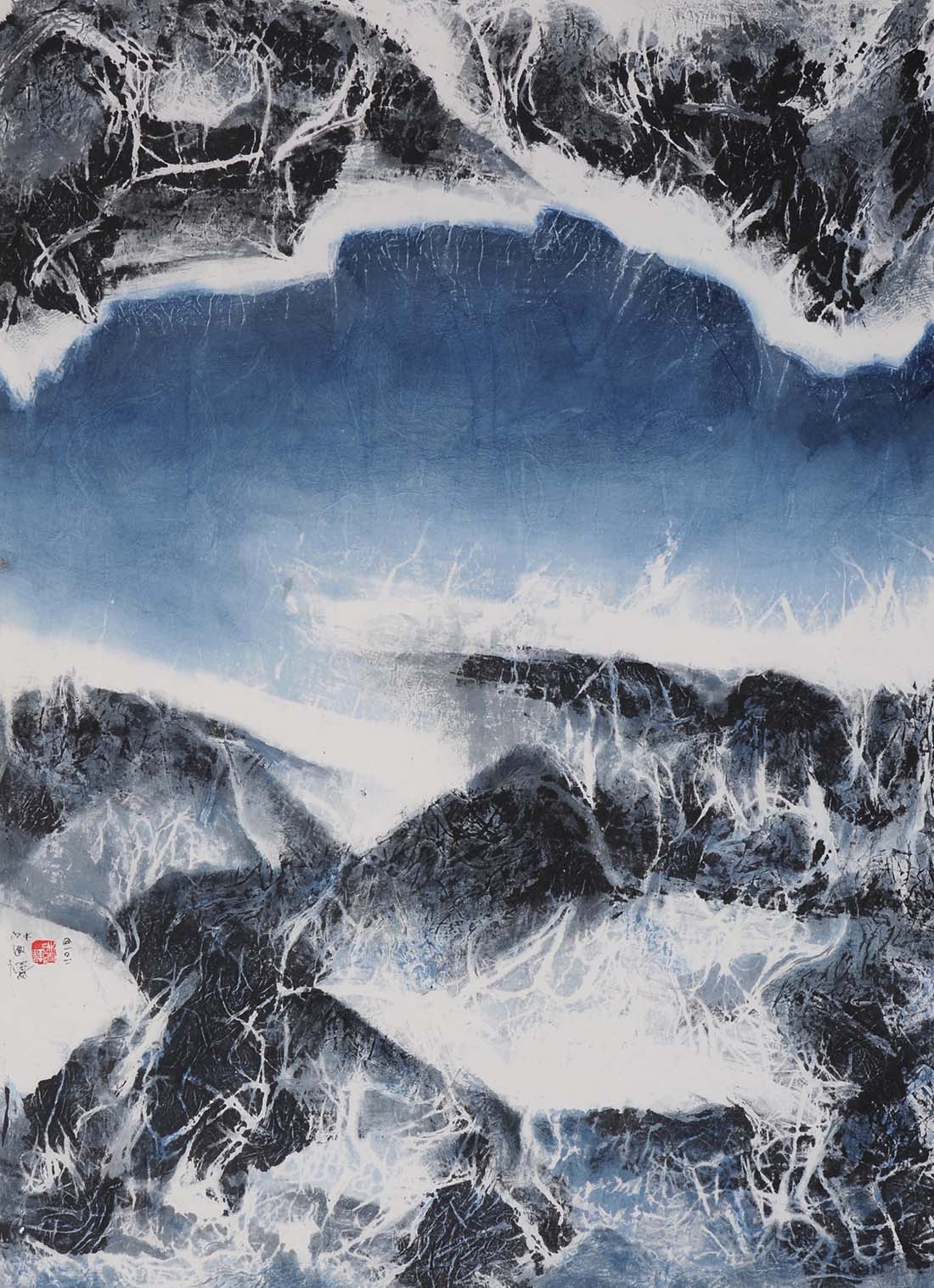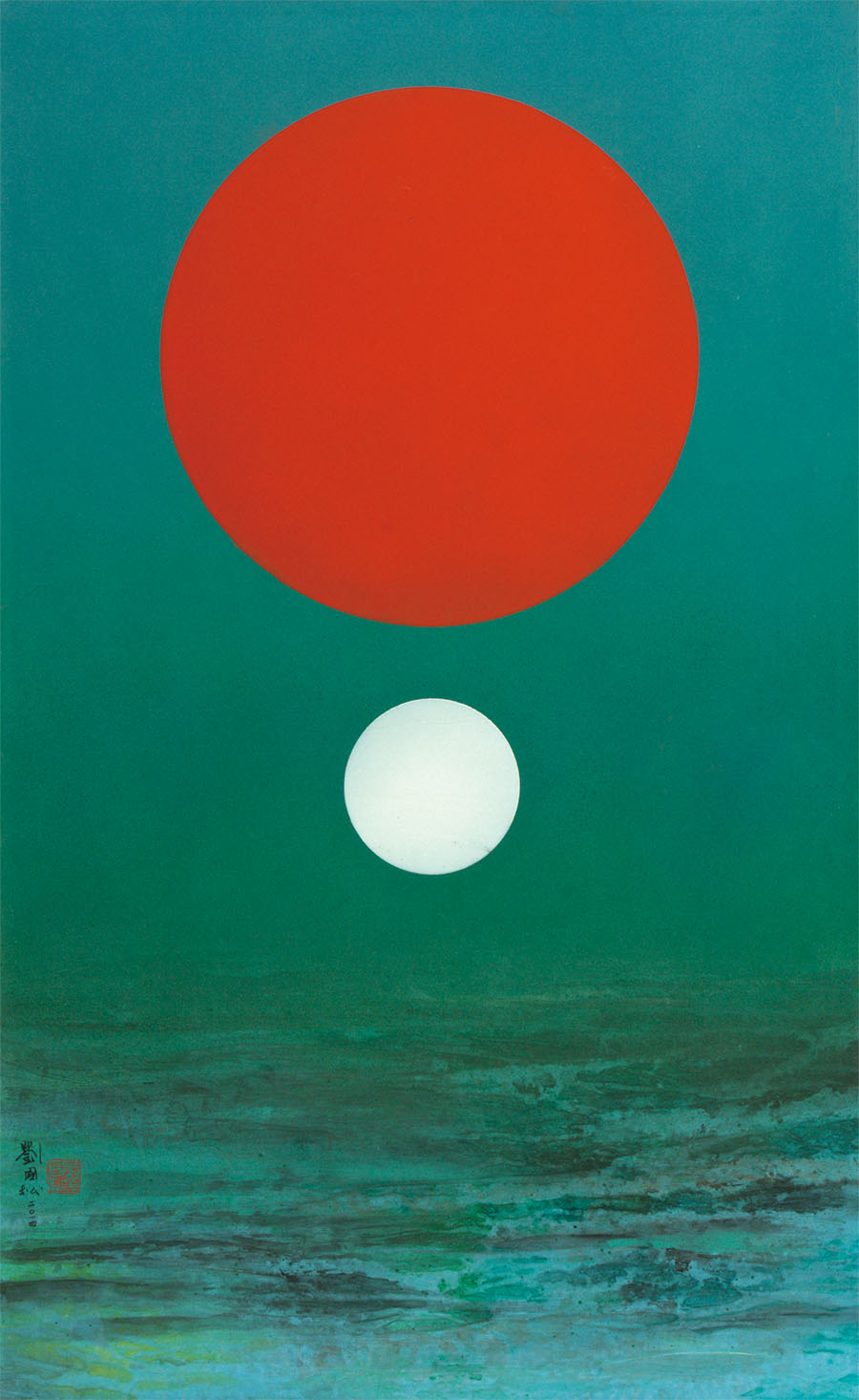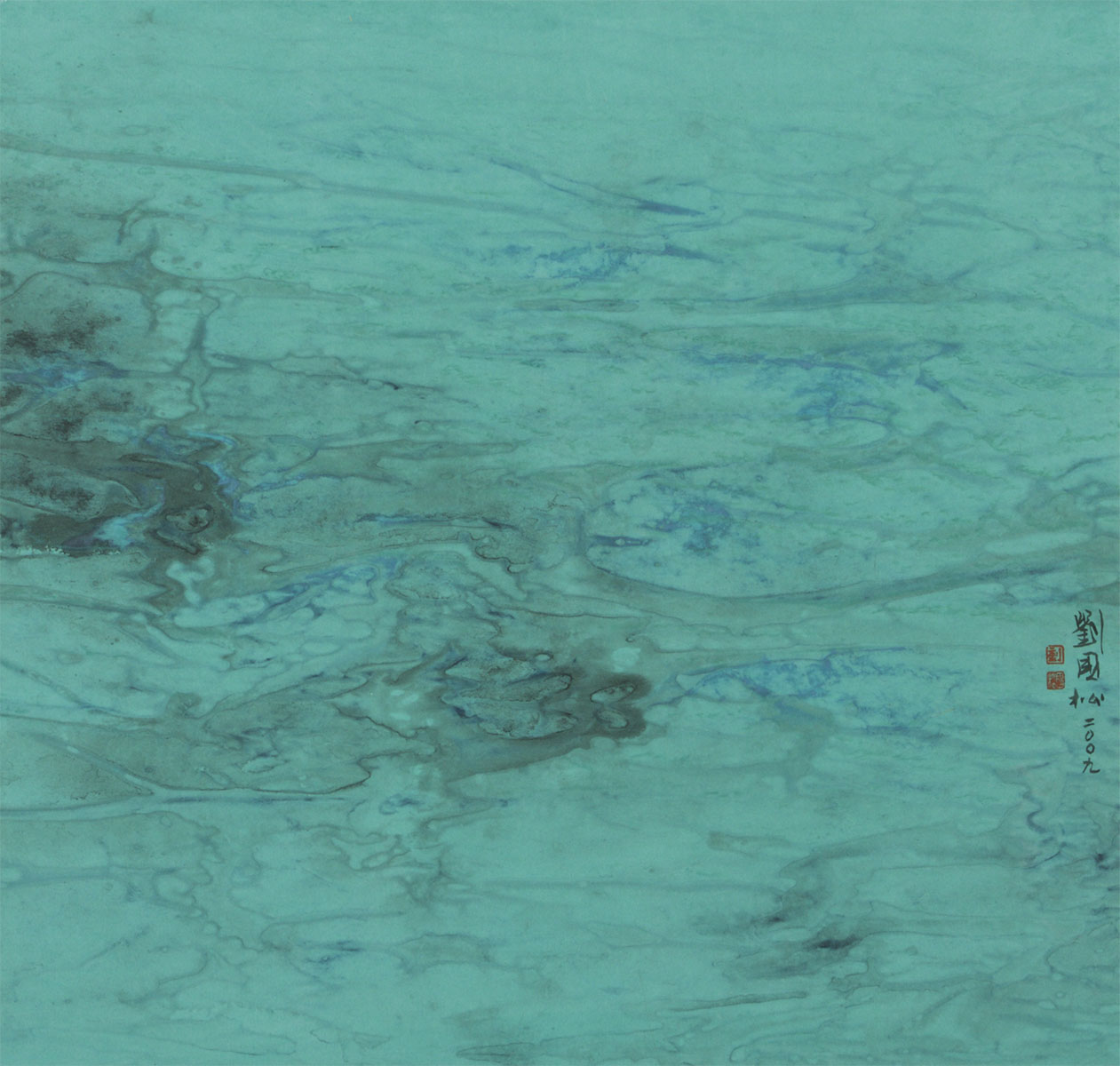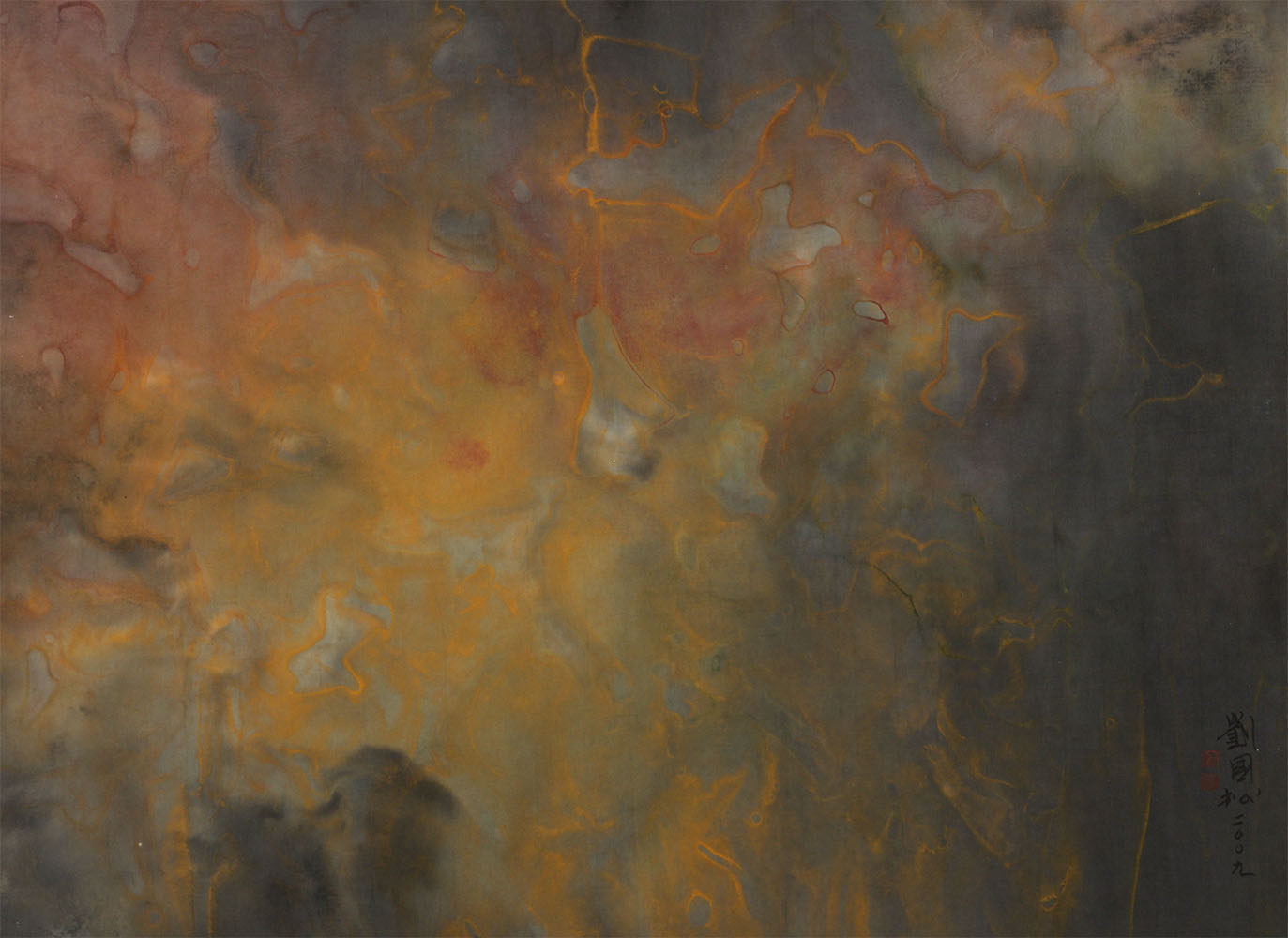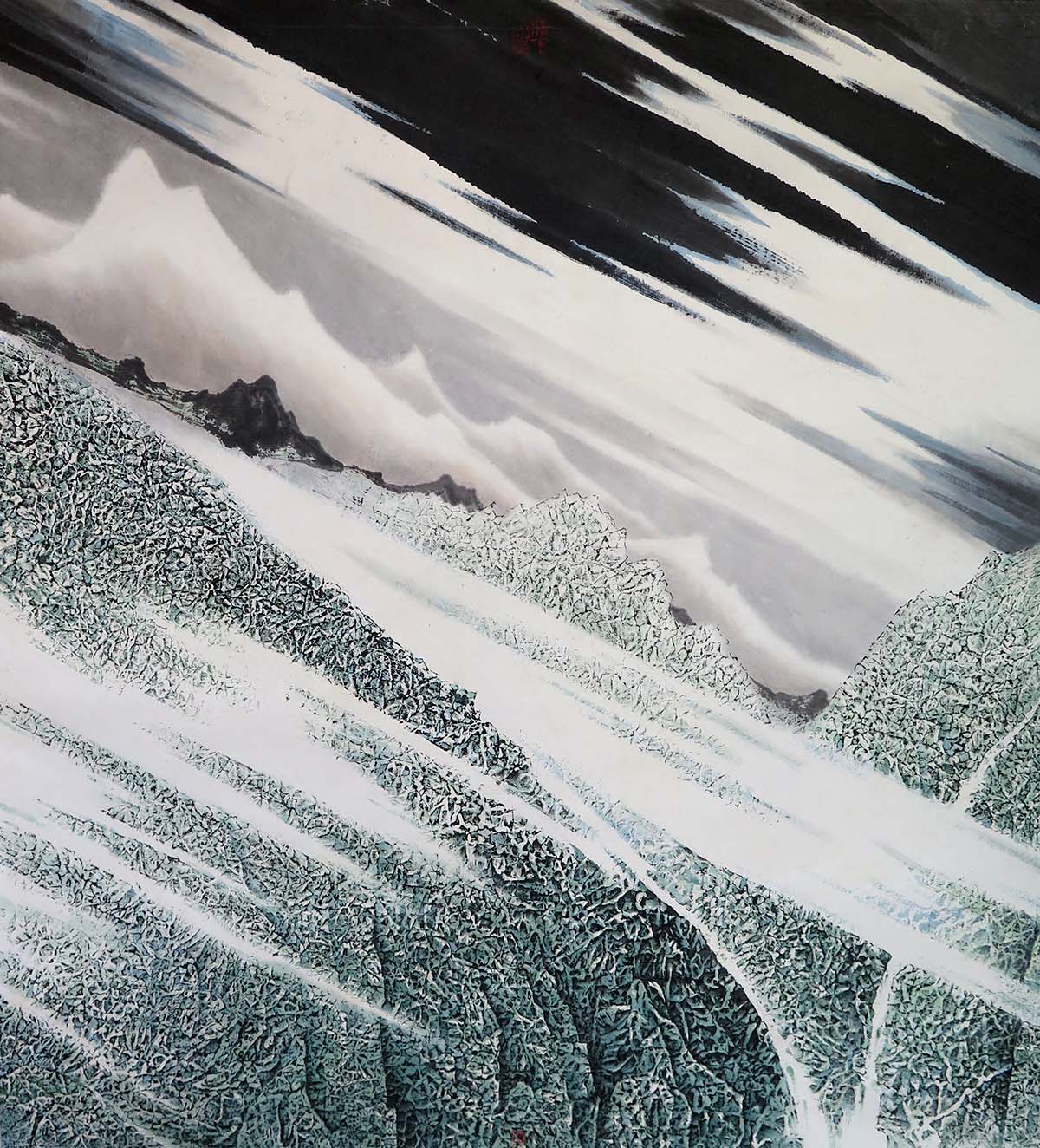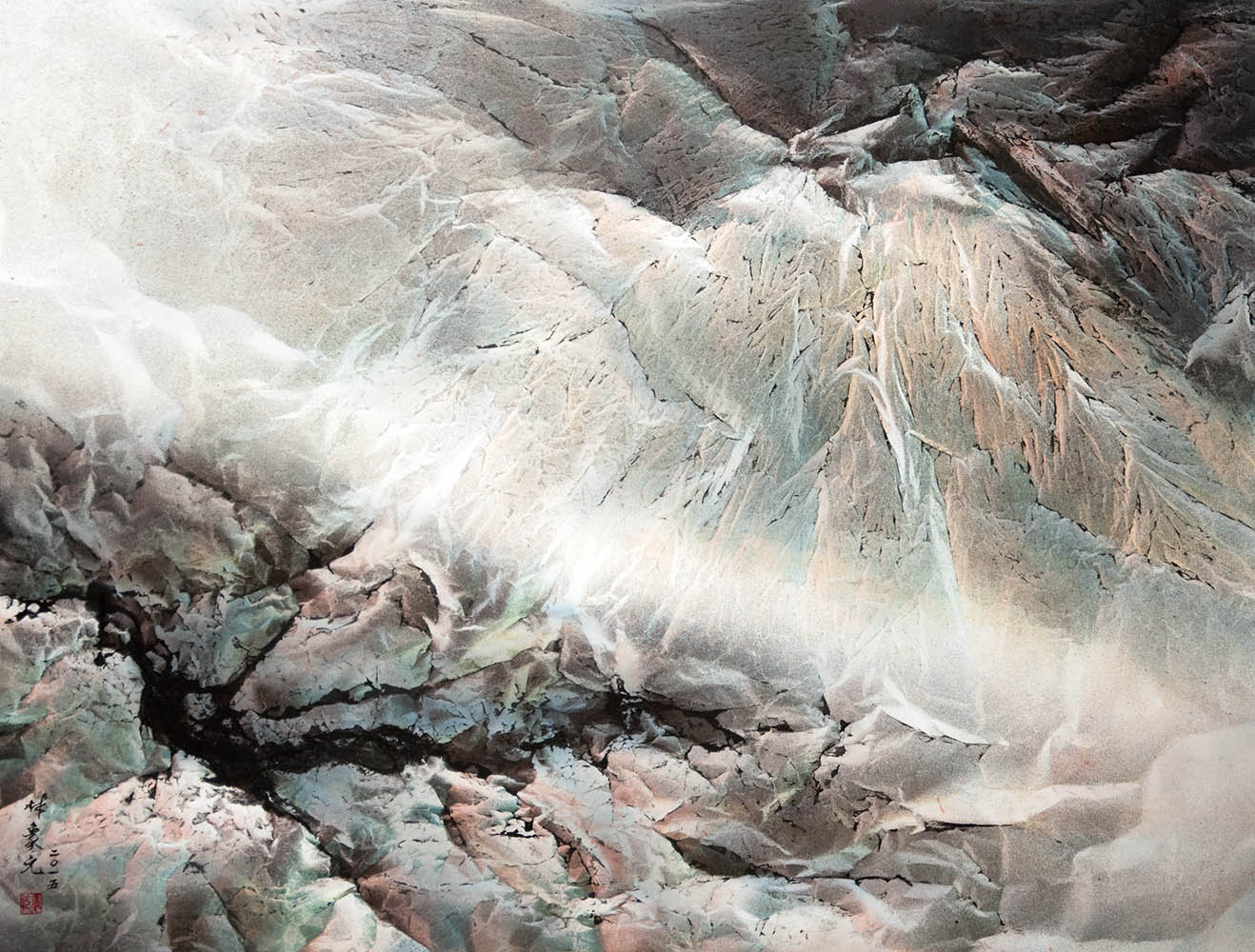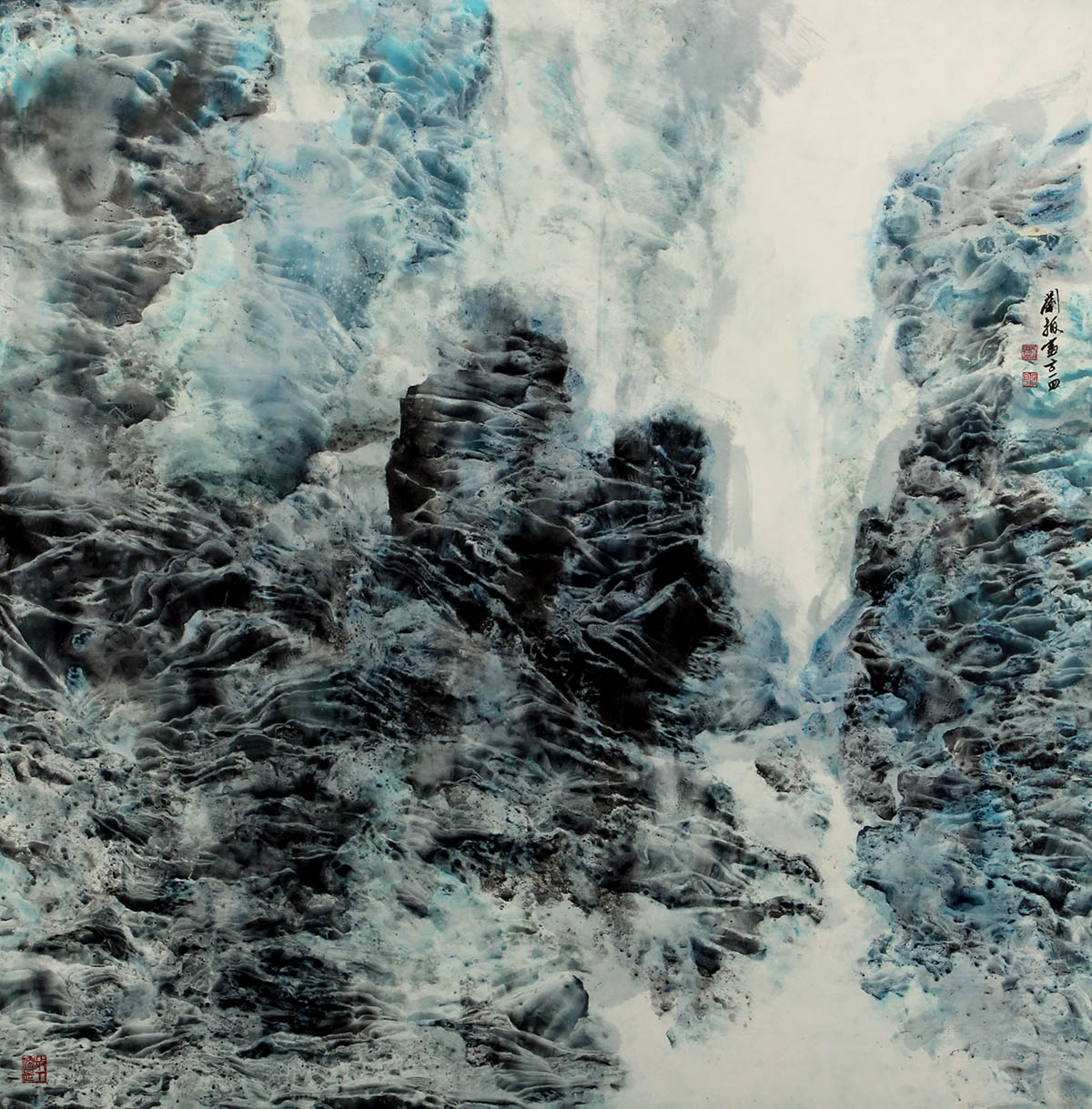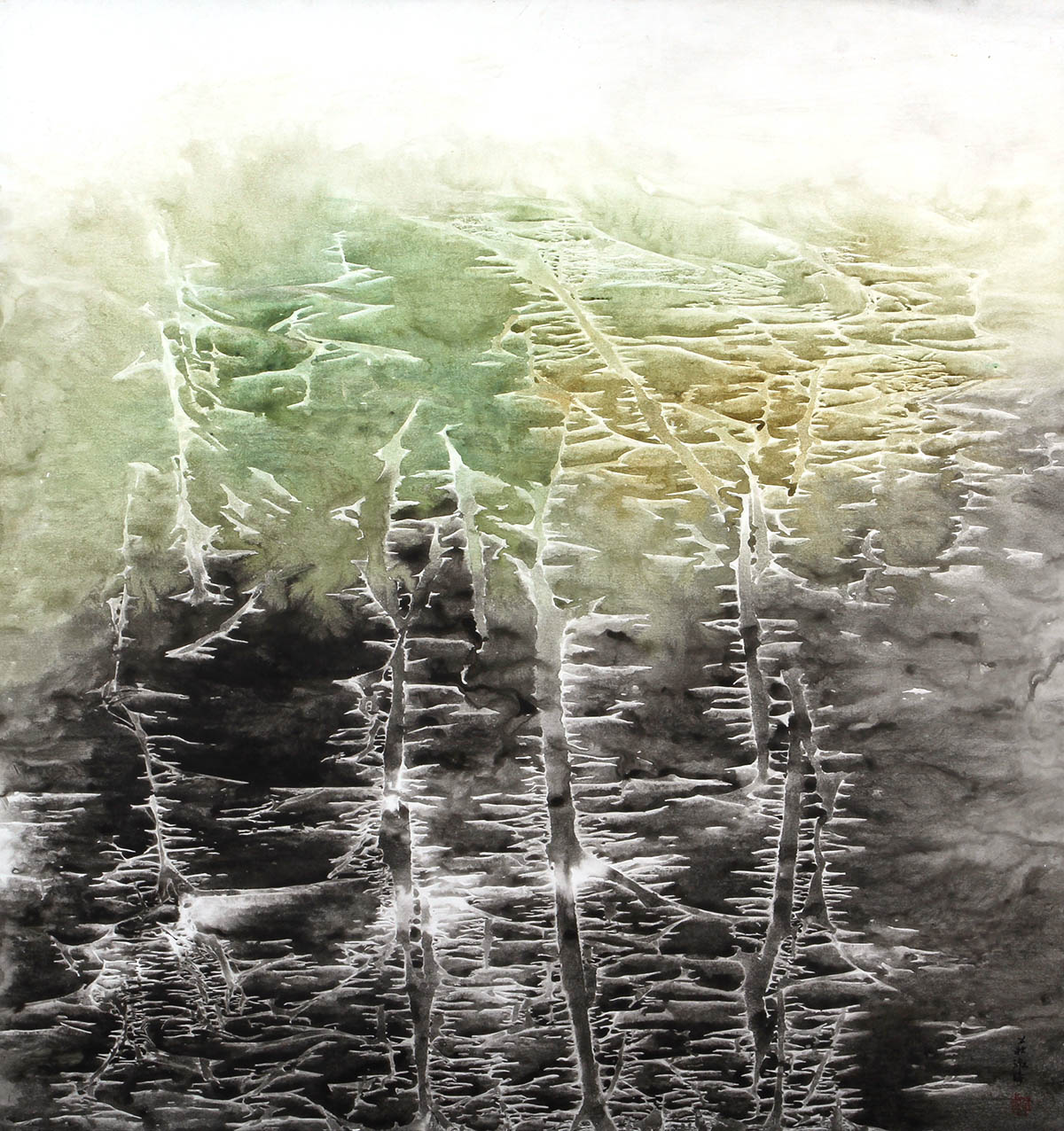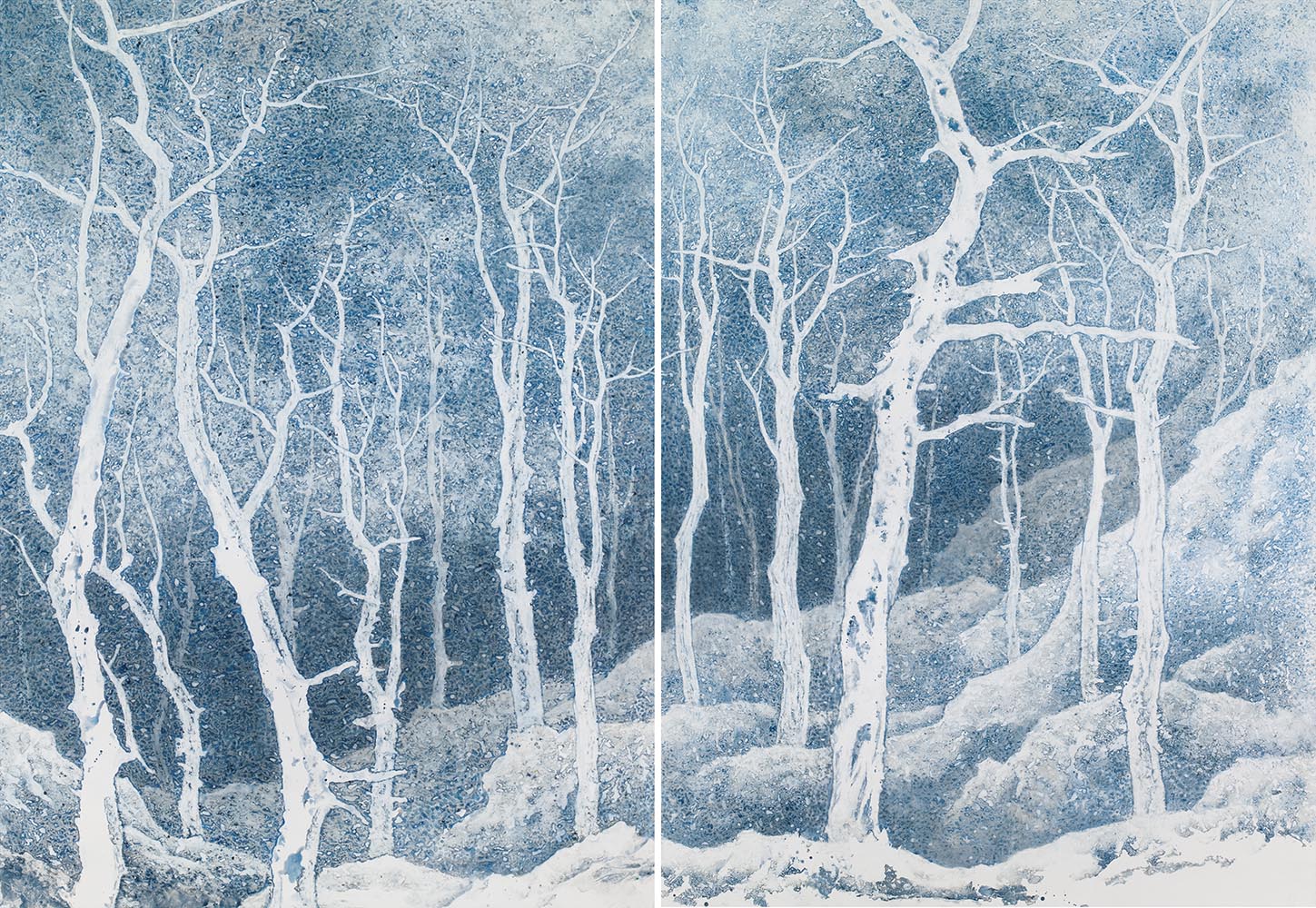 Liu Kuo-sung, Dreaming of the immortal's Home, 2014
Liu Kuo-sung, Divine Mountain, Holy Water, 2014
Liu Kuo-sung, Blue Waves Welcome the Dawn, 2014
Liu Kuo-sung, Rainy Spring Water, 2009
Liu Kuo-sung, Daybreak, 2009
Leung Tung-choi, 2011 No. 5, 2011
Lin Hsiang-yuan, Emerald Mountains XLV, 2015
Liu Chen-fu, The Place Missed, Day and Night II, 2015
Chuang Shu-chen, Fissures, 2014
Wu Pui-wah, Leaping of White Lines Series No. 50, 2015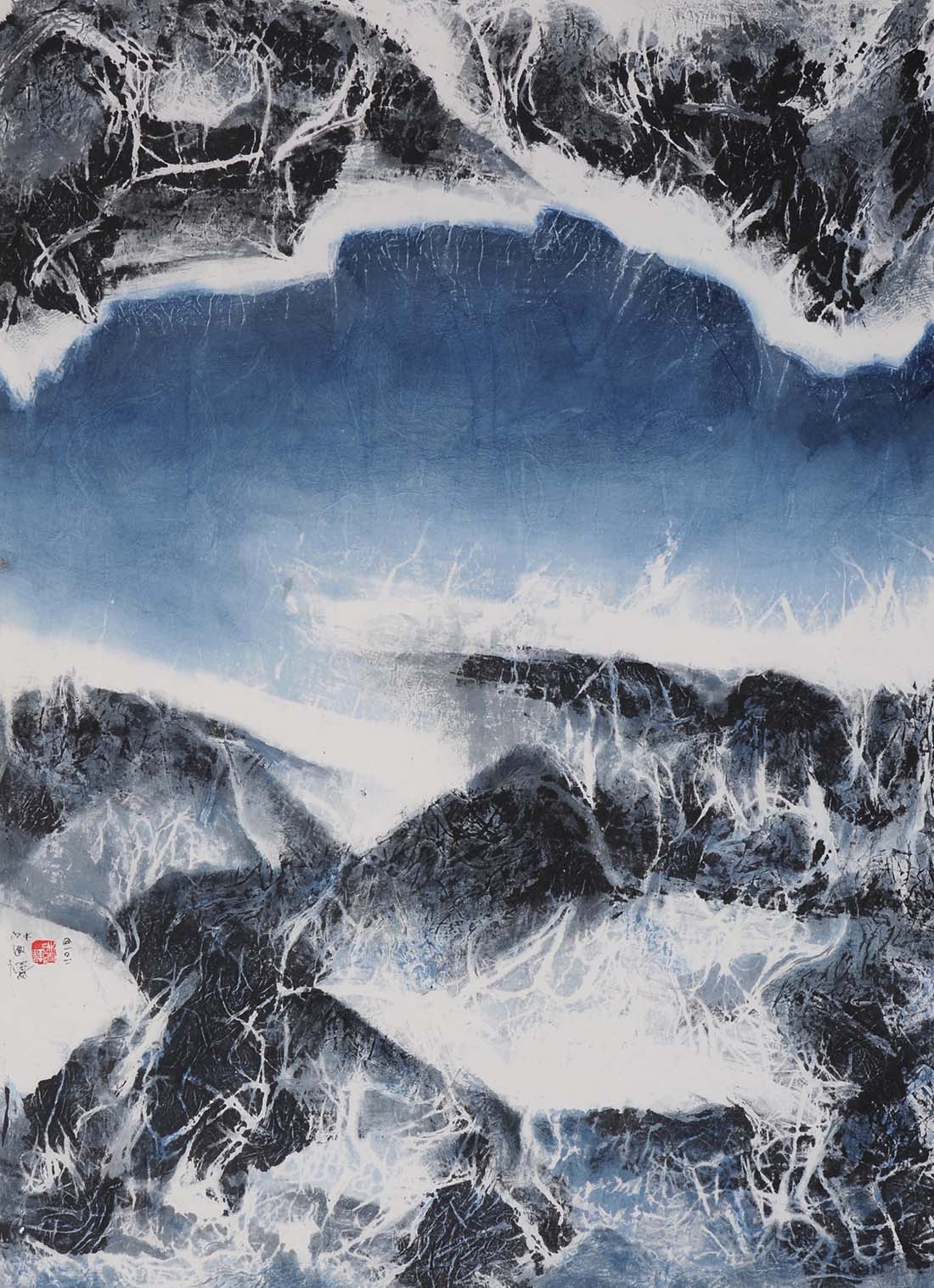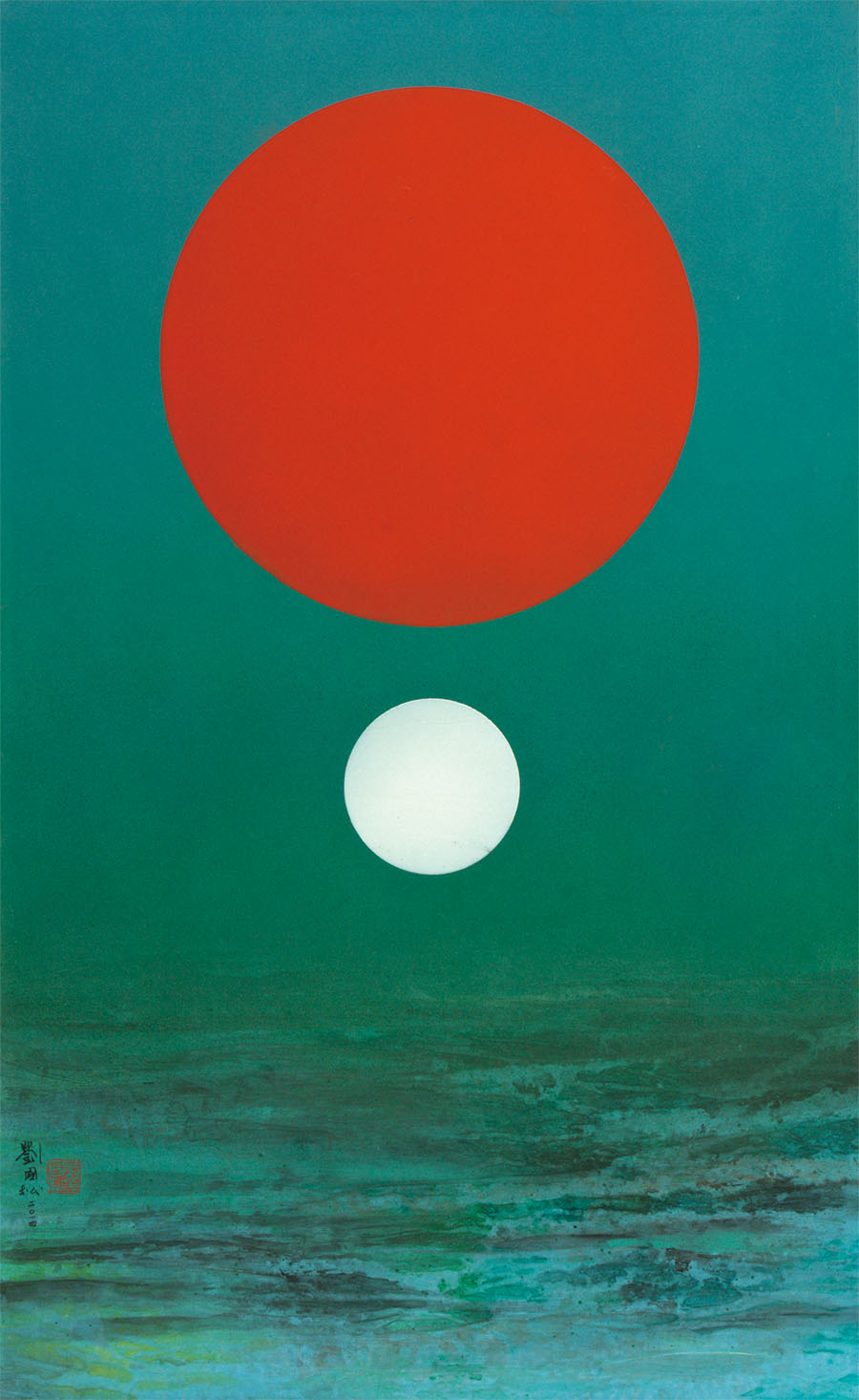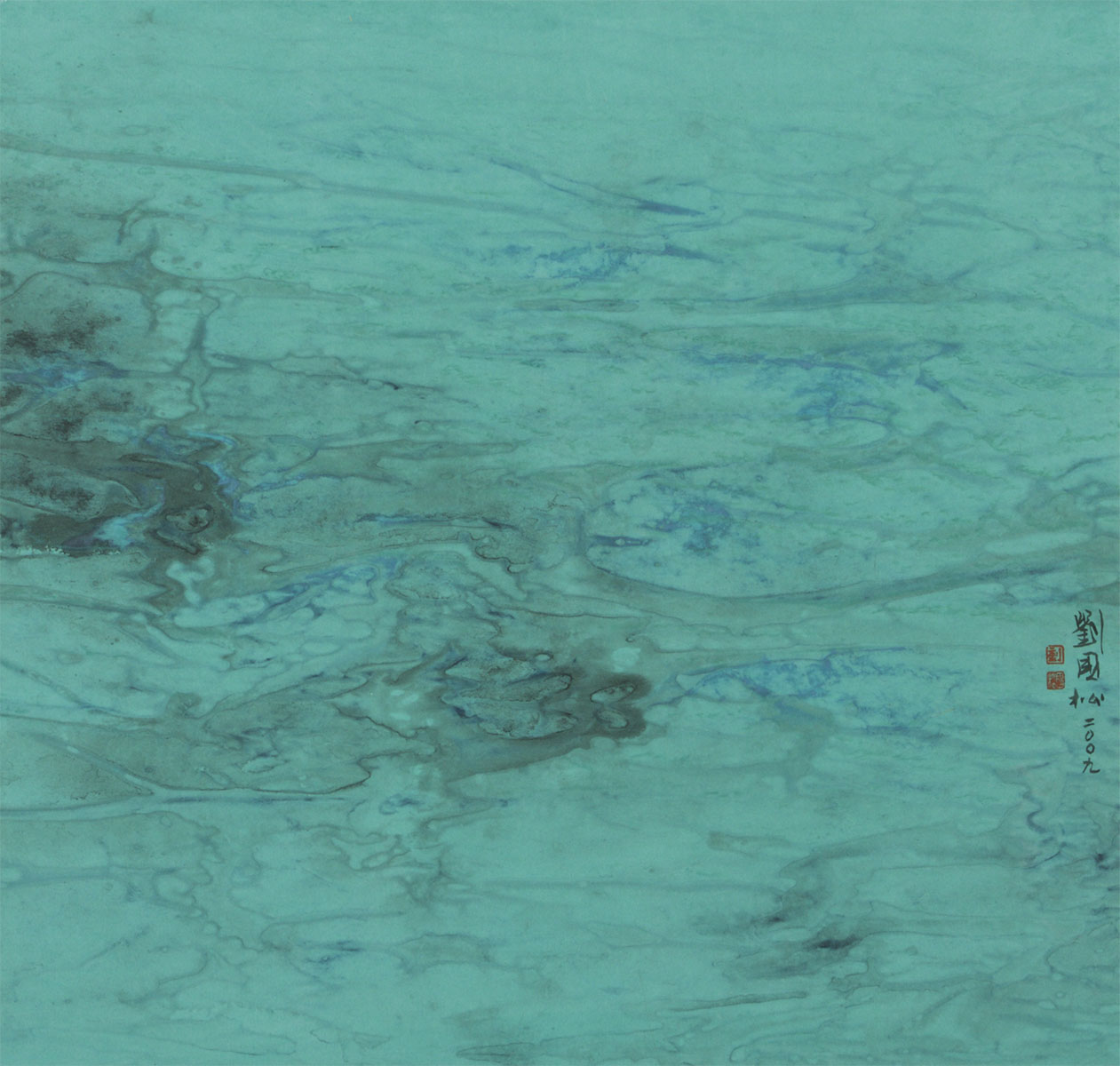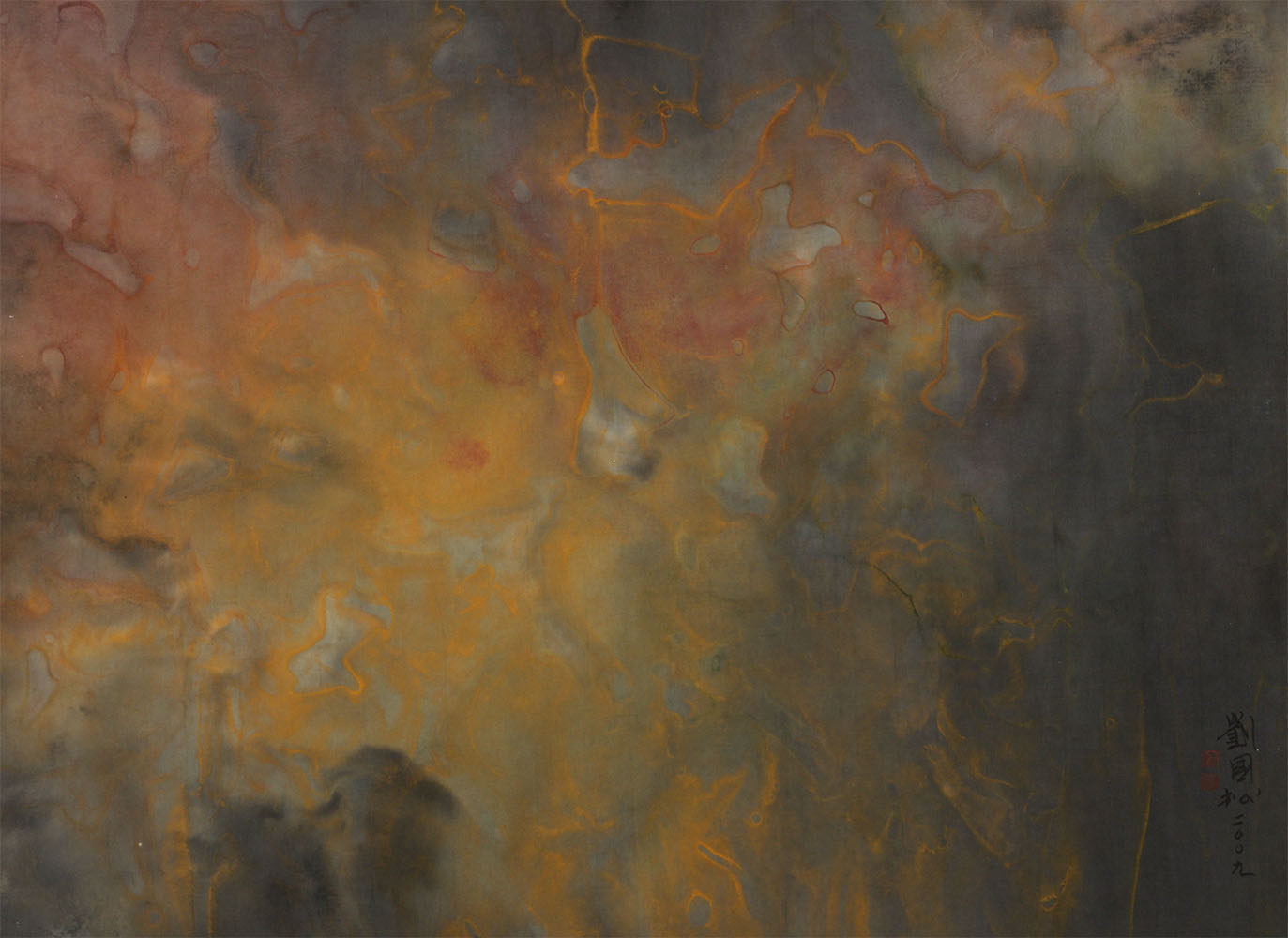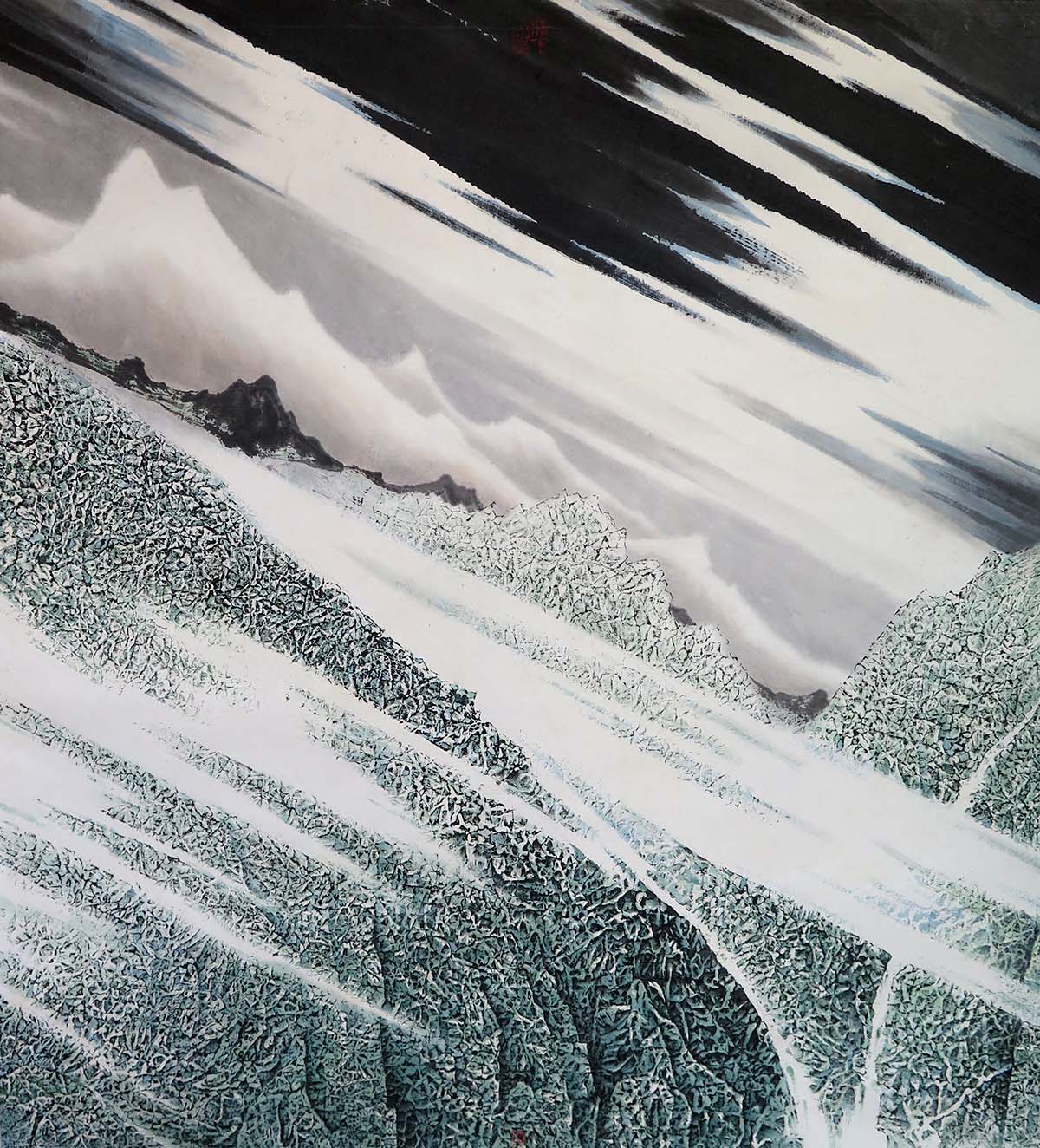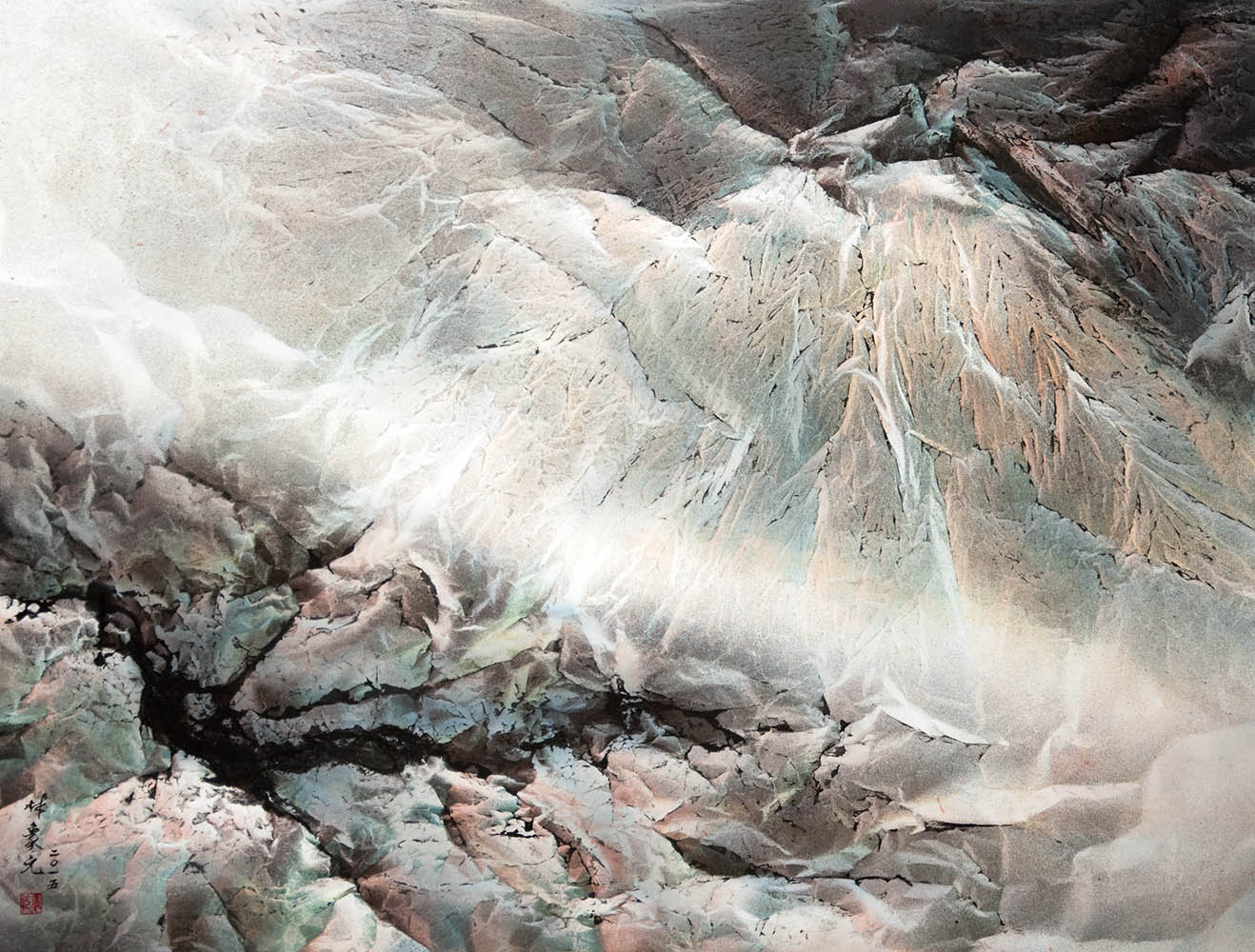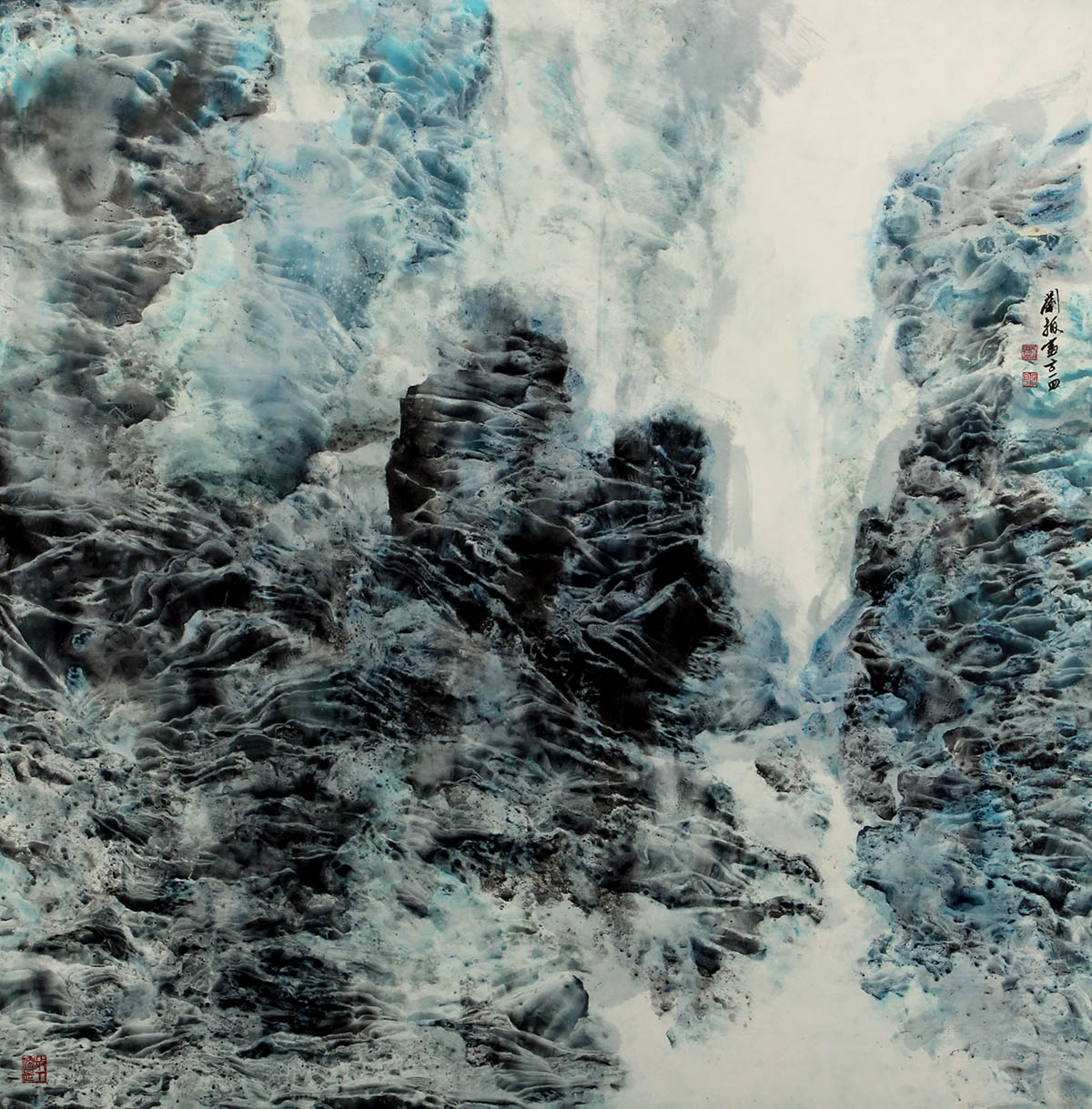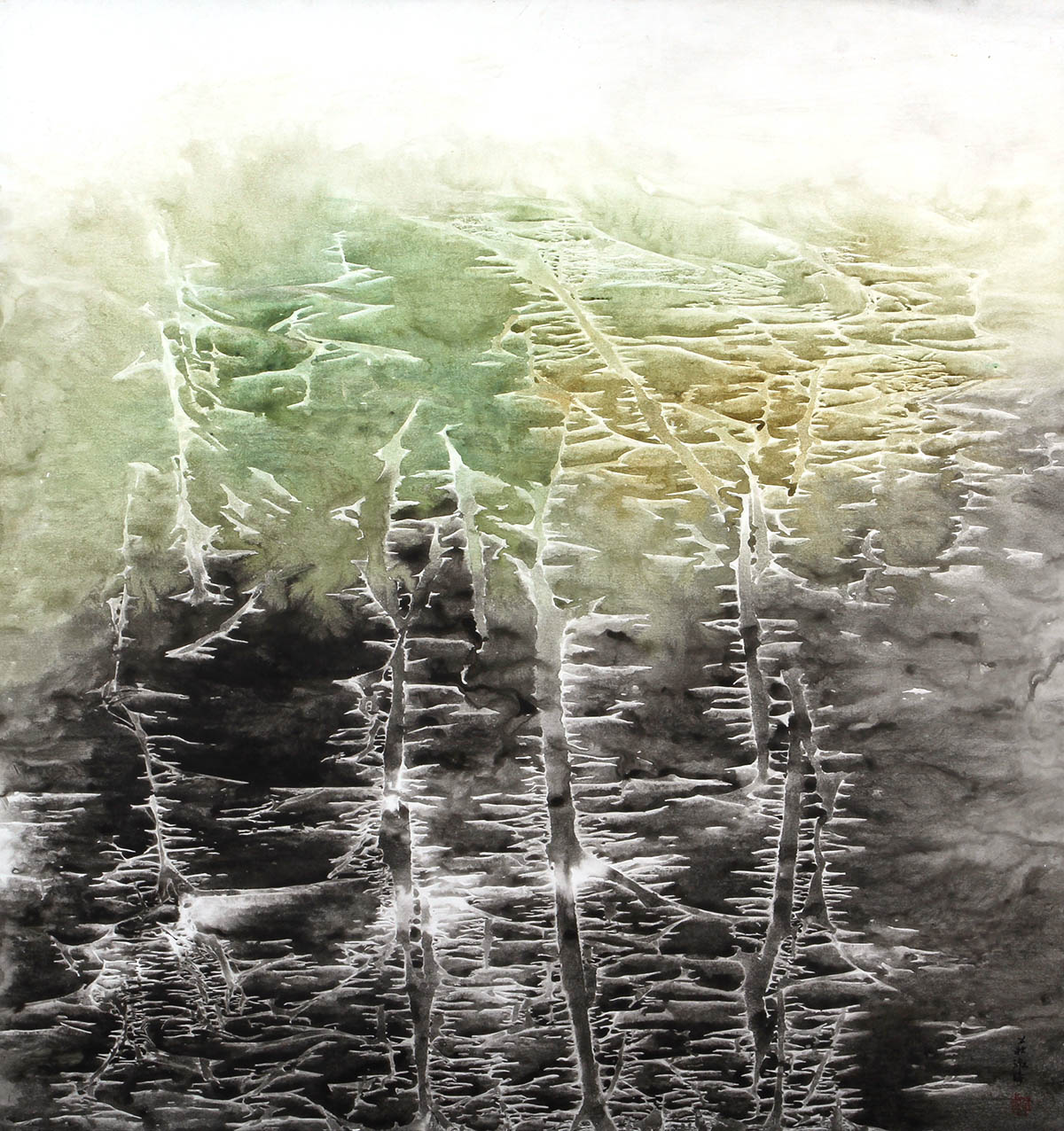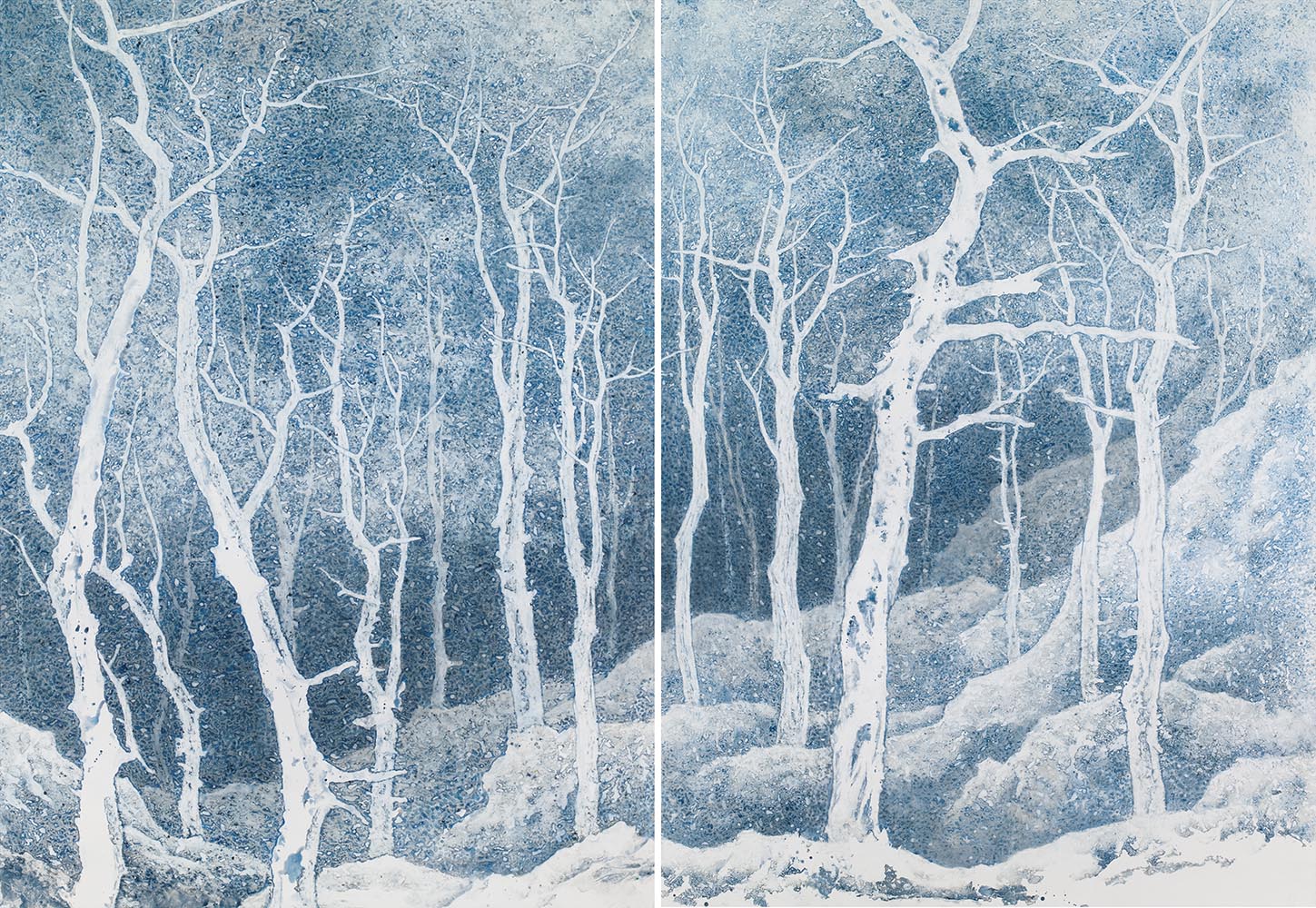 ---
---
Respected as the Father of Modern Ink Painting in Taiwan, Hong Kong, and China, Liu Kuo-sung has promoted the modernization of Chinese art for over fifty years. In order to revitalize Chinese ink painting in accordance to the times, Liu Kuo-sung has initialed new thought in published articles, experimented with unconventional painting materials, and created innovative painting techniques; as well as assembled artist groups, opened numerous classes with a legion of students, and tirelessly hosted countless exhibitions and academic seminars all over the world – all for the development of modern ink painting.
Read More
Since 2010, modern ink painting has implicitly become a worthy rival to oil painting in Chinese contemporary art. Highly acclaimed by international art institutions, collectors, and auction houses, the genre and its rise must be credited to Liu Kuo-sung's tireless effort in hosting exhibitions and academic seminars across mainland China in the last thirty years. Since then, countless Chinese artists have acknowledged being inspired by Liu's theories and innovations. In recognition of Liu's accomplishments and contributions to Chinese art and art education in China, in 2011 China's Ministry of Culture bestowed Liu with the Chinese Art and Literature Life-time Achievement Award.

In recent years, Liu Kuo-sung has assembled the Tension of the White Line painting group and also Liu Kuo-sung Teacher & Student Exhibition in numerous private and public art museums in Taiwan and China. Together, these artist who share the same faith in modern ink painting, wield their own artistic styles to bring forward brand new possibilities in ink and wash. And yet, this is only the beginning to the rise of the fascinating genre. Liu Kuo-sung's dream of leading modern ink painting in becoming the renowned mainstream of Chinese art has finally been realized.
Read Less
Liu Kuo-sung, Leung Tung-choi, Lin Hsiang-yuan, Liu Chen-fu, Chuang Shu-chen, Wu Pui-wah
January 31 – February 28, 2015
Reception: Saturday, January 31, 2015, 3:00 pm
Hours: Tuesday – Saturday, 2:00 – 6:00 pm
---
Exhibition Catalog
Catalog
Liu Kuo-sung Teacher & Student Exhibition
Lofty Culture & Art, 2015
© Loftyart Gallery
---
RelaTED EXHIBITIONS
Liu Kuo-sung
Dec 21, 2019 – May 31, 2020
Kaohsiung Museum of Fine Arts
Liu Kuo-sung
Oct 5 – Dec 1, 2013