Liu Kuo-sung
December 21, 2019 – May 31, 2020
Kaohsiung Museum of Fine Arts
---
---
---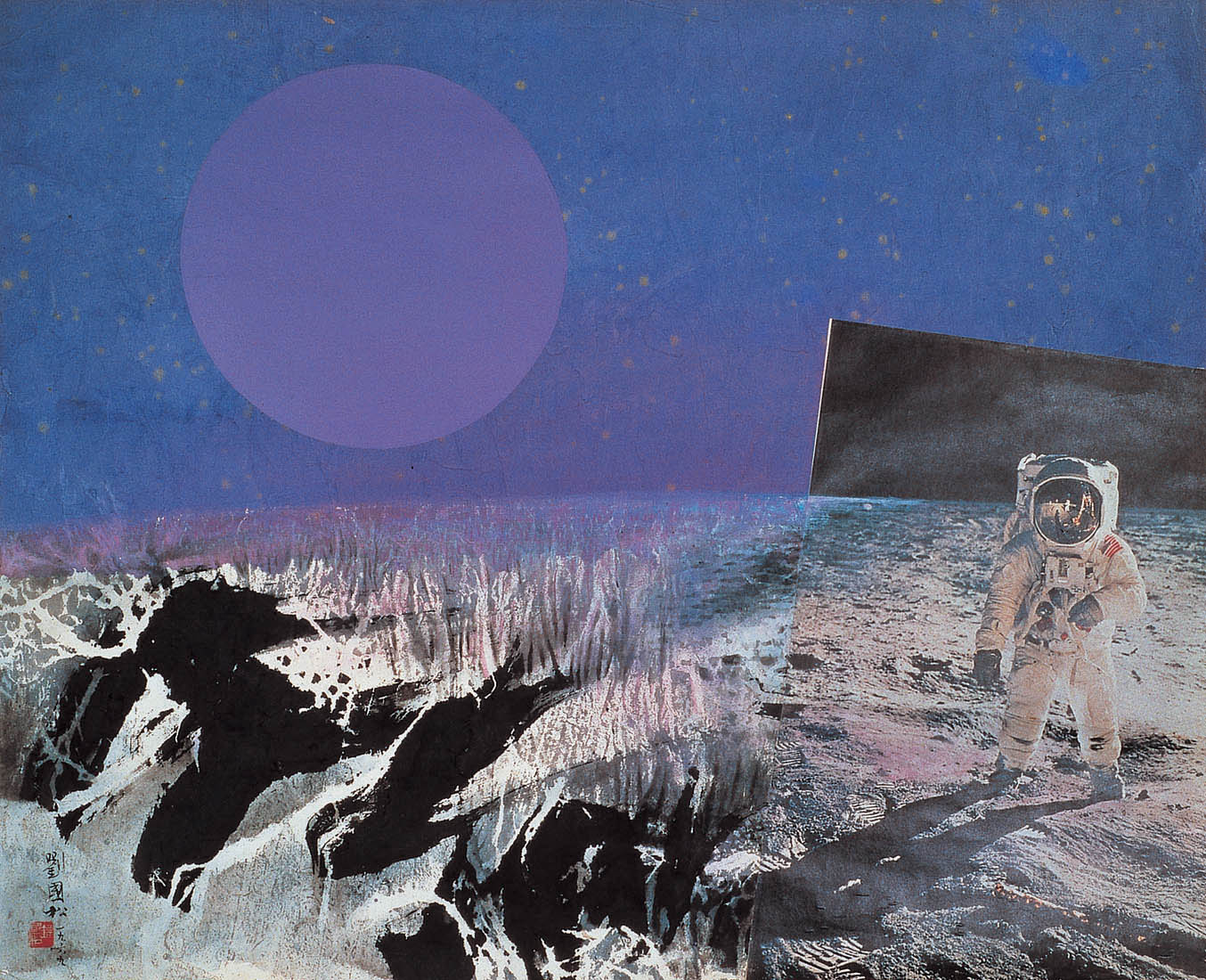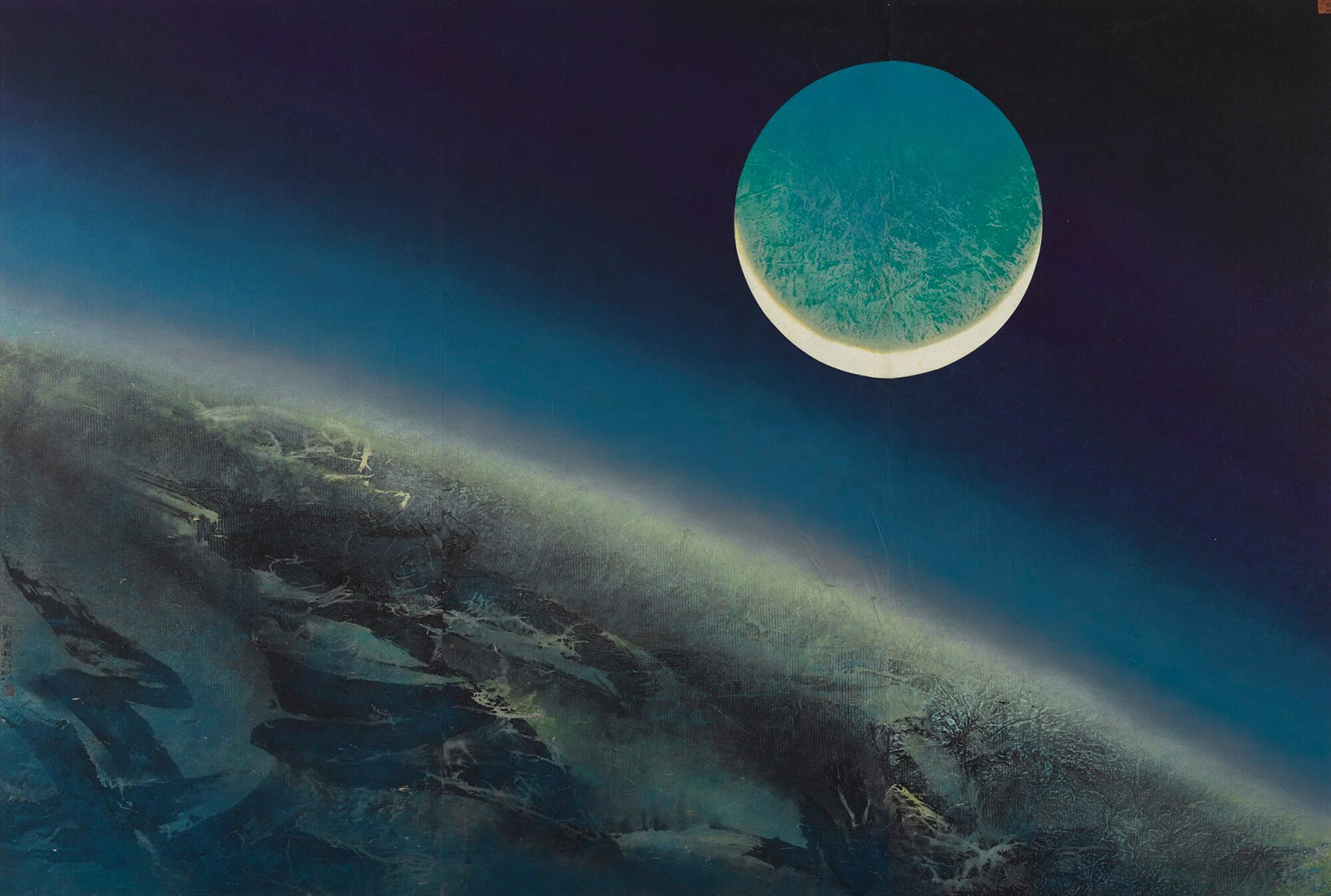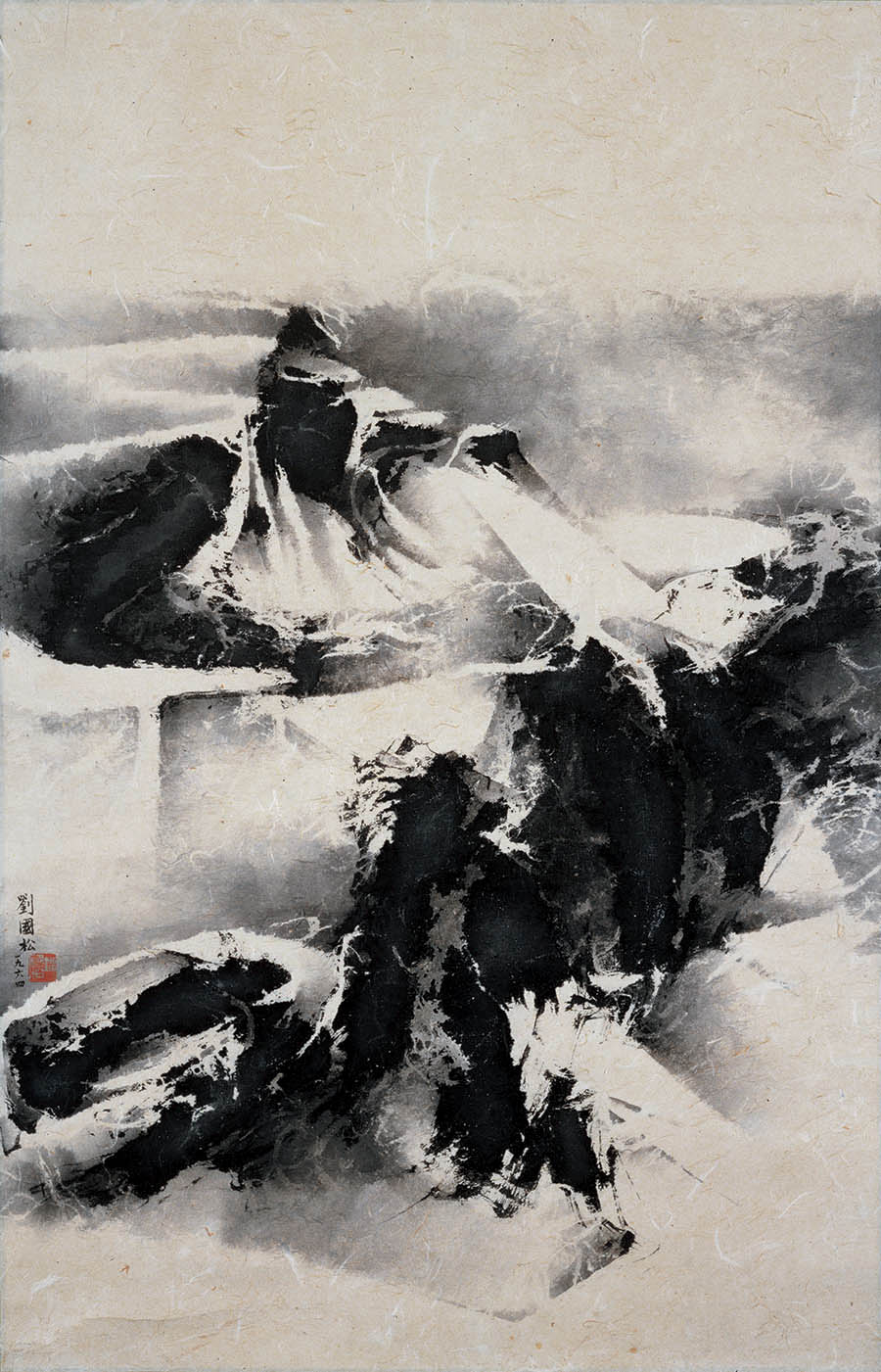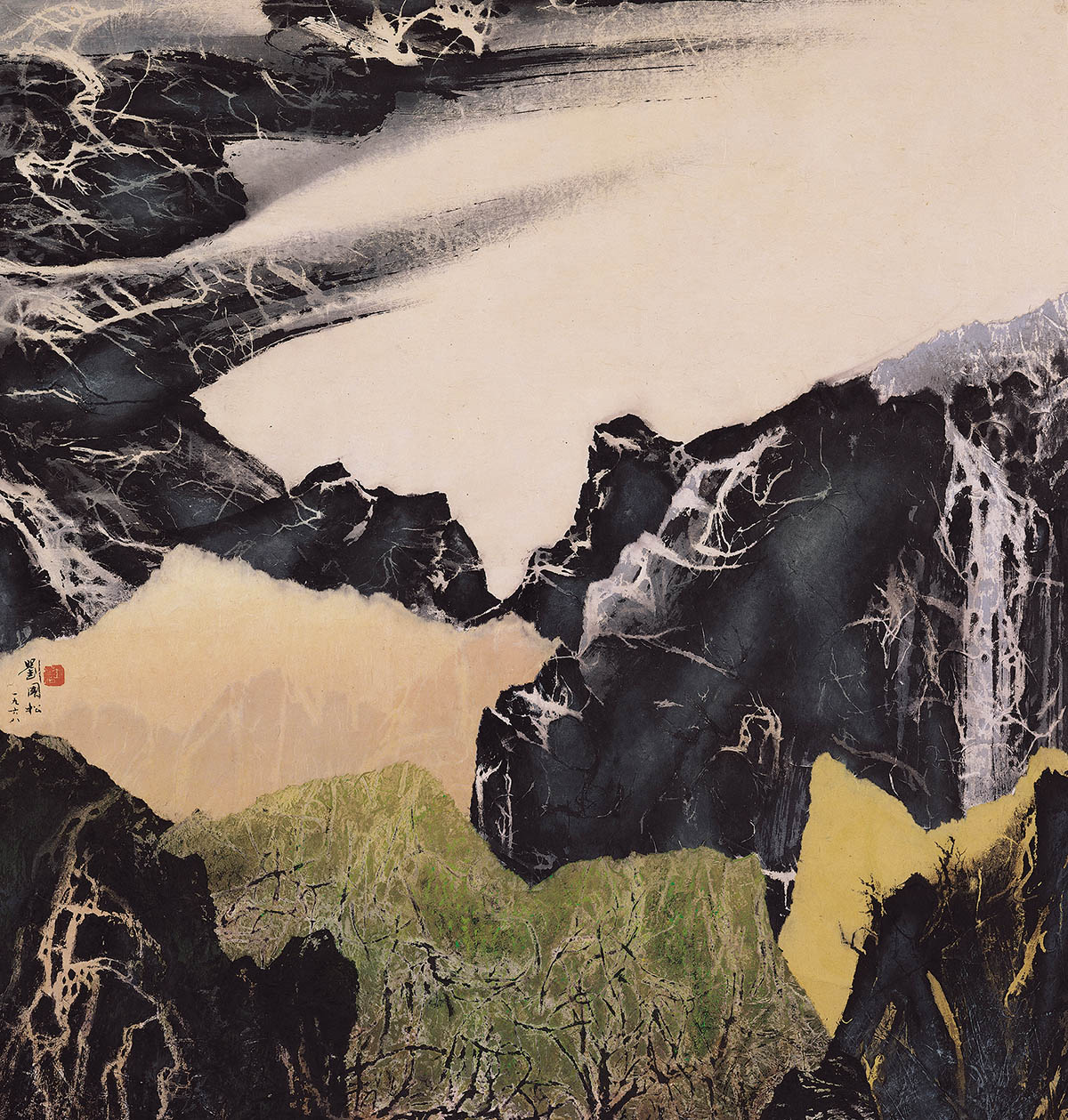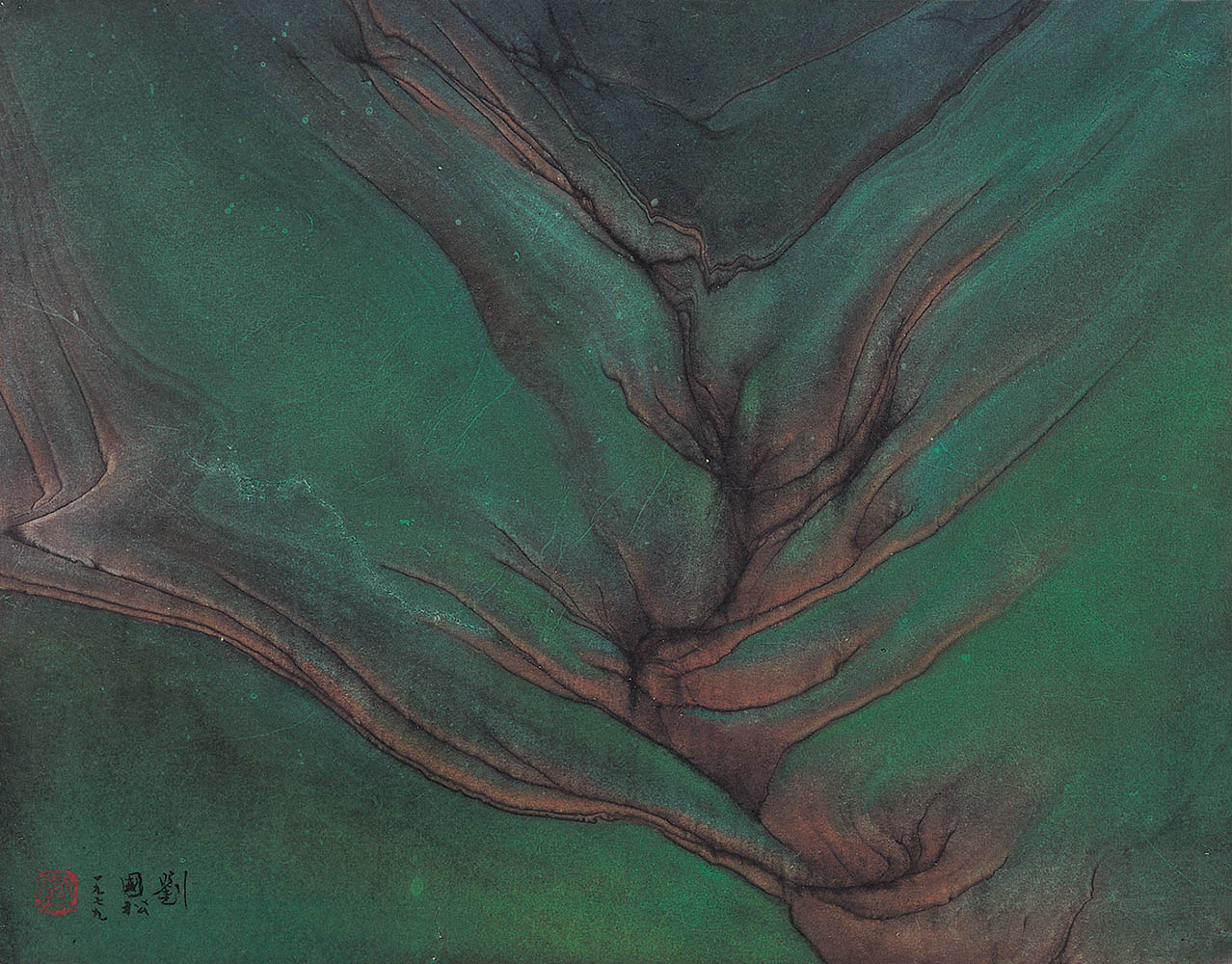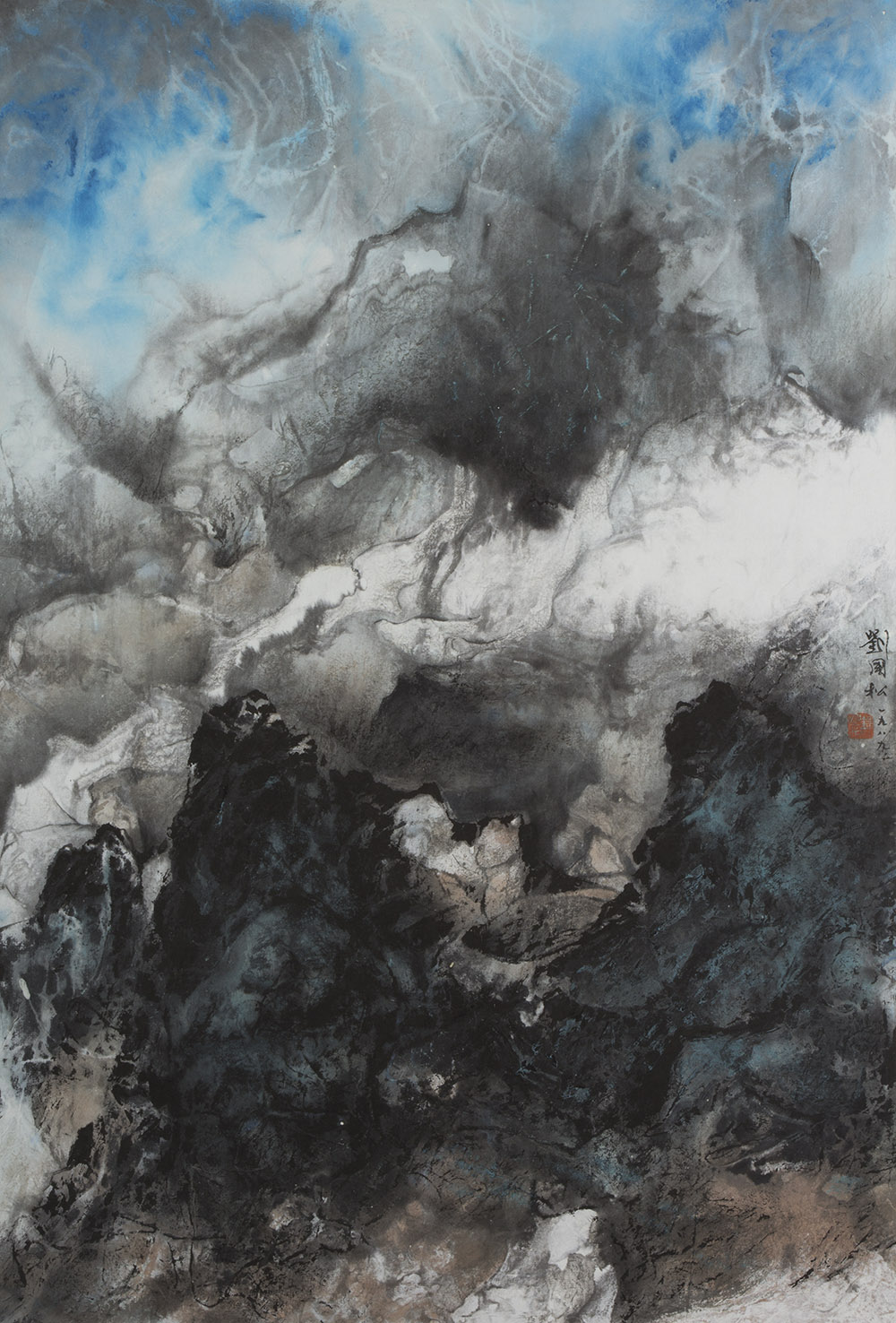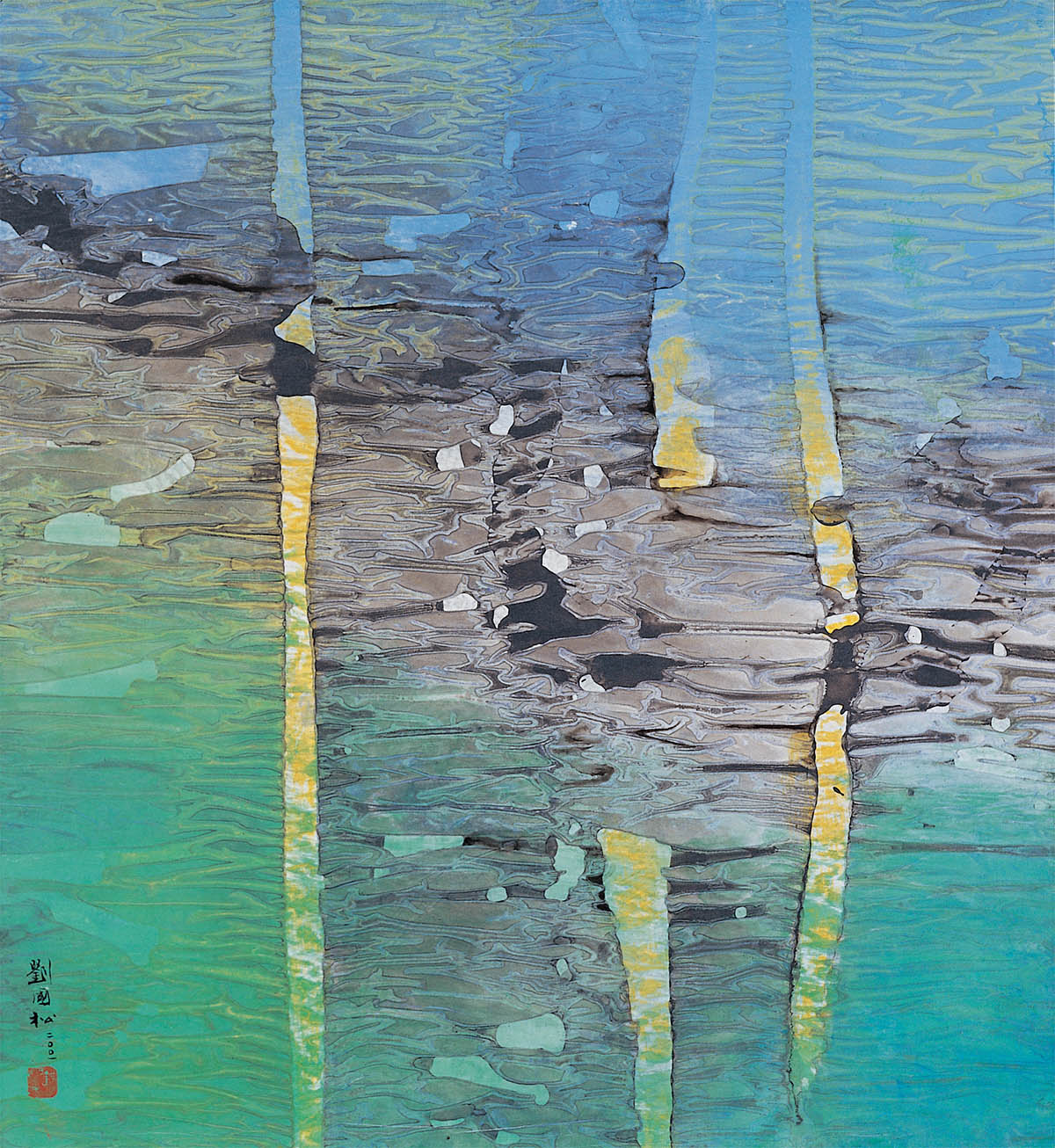 Liu Kuo-sung, Moon Walk, 1969
Liu Kuo-sung, Blue Moon Landscape, 1969 – 1990
Liu Kuo-sung, Wintry Mountains Covered with Snow, 1964
Liu Kuo-sung, Mountain Beyond Mountains, 1968
Liu Kuo-sung, Valley in the Shade of the Darkness, 1979
Liu Kuo-sung, Rising Clouds, 1989
Liu Kuo-sung, Ripples: Jiuzhaigou Valley Series No. 12, 2001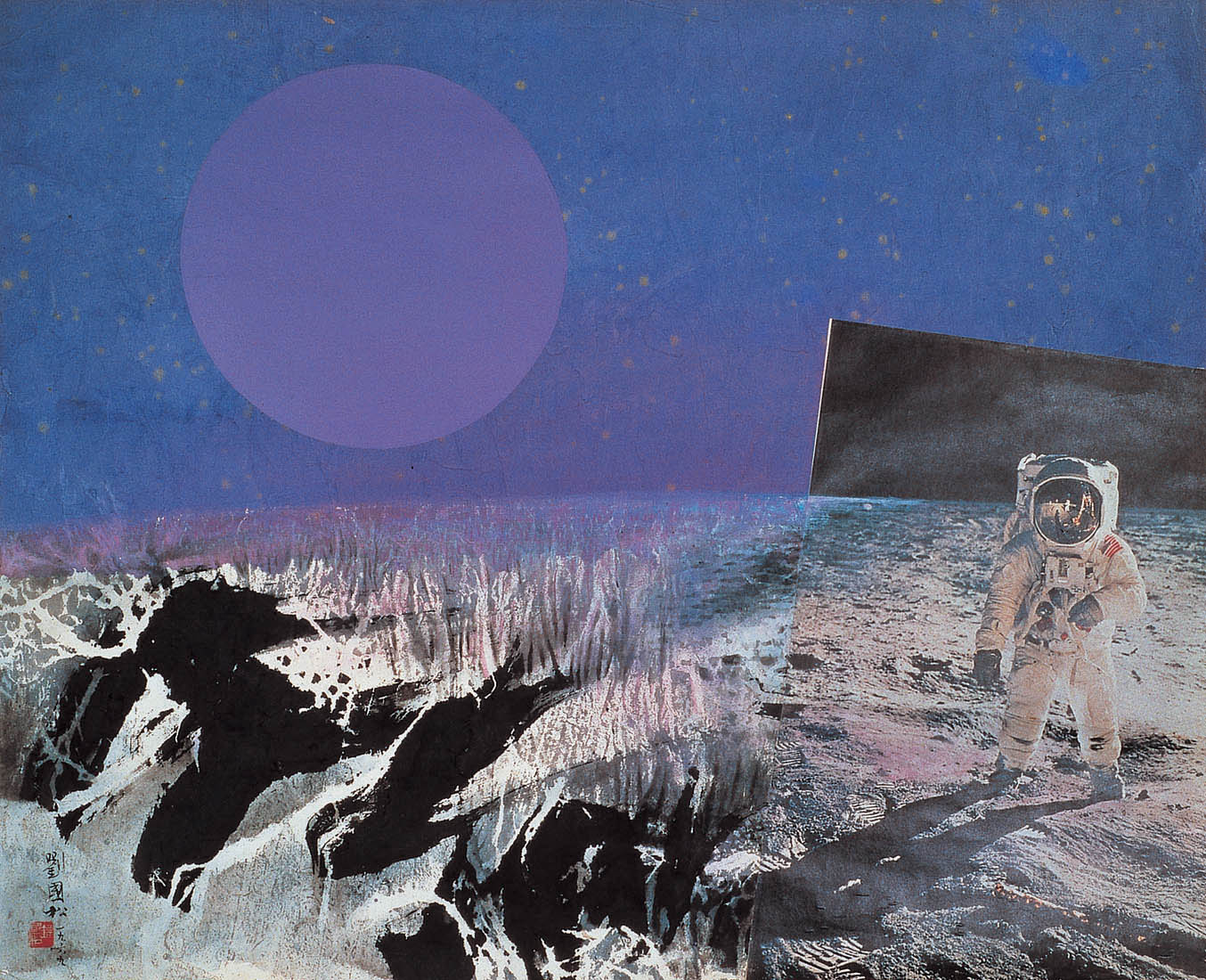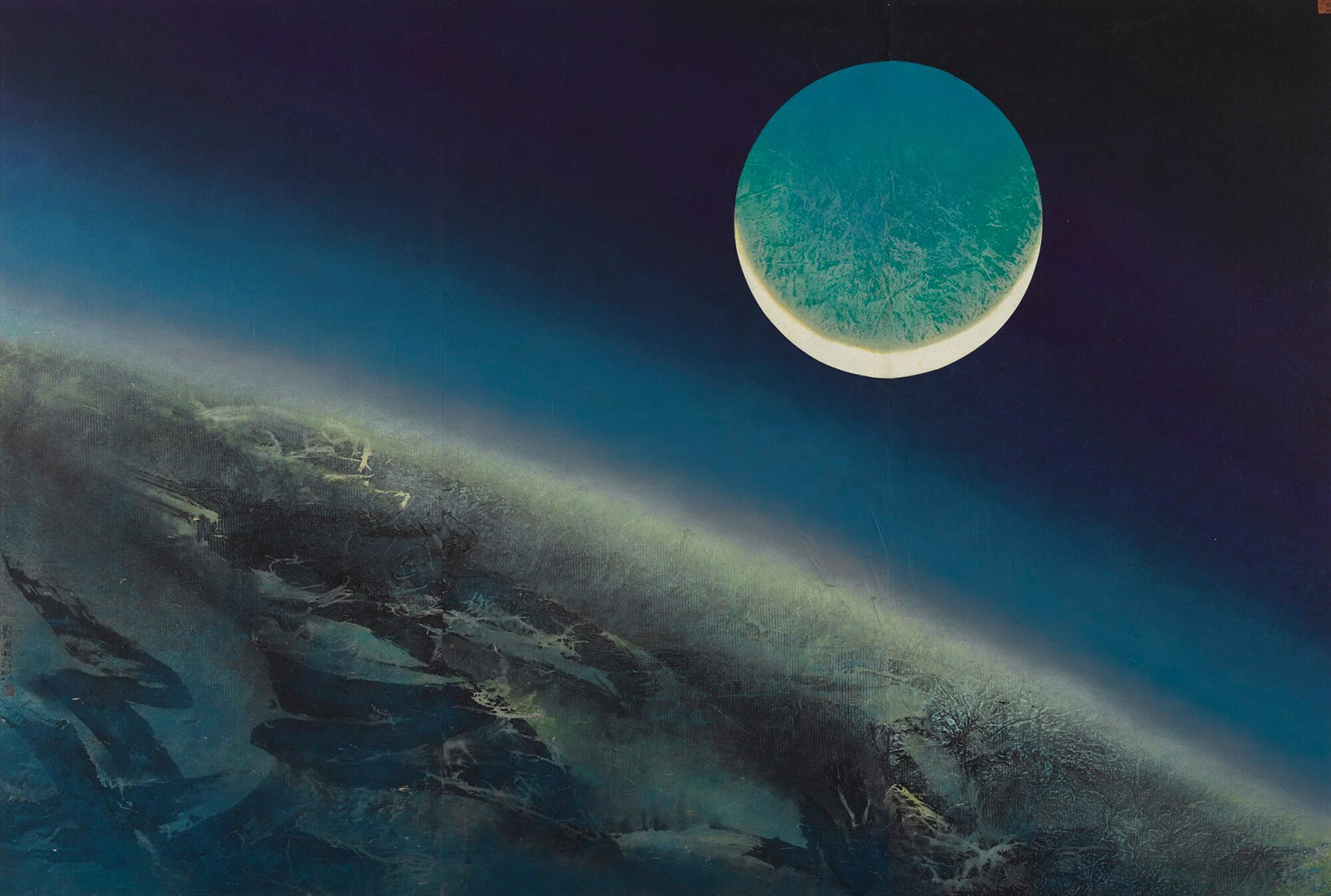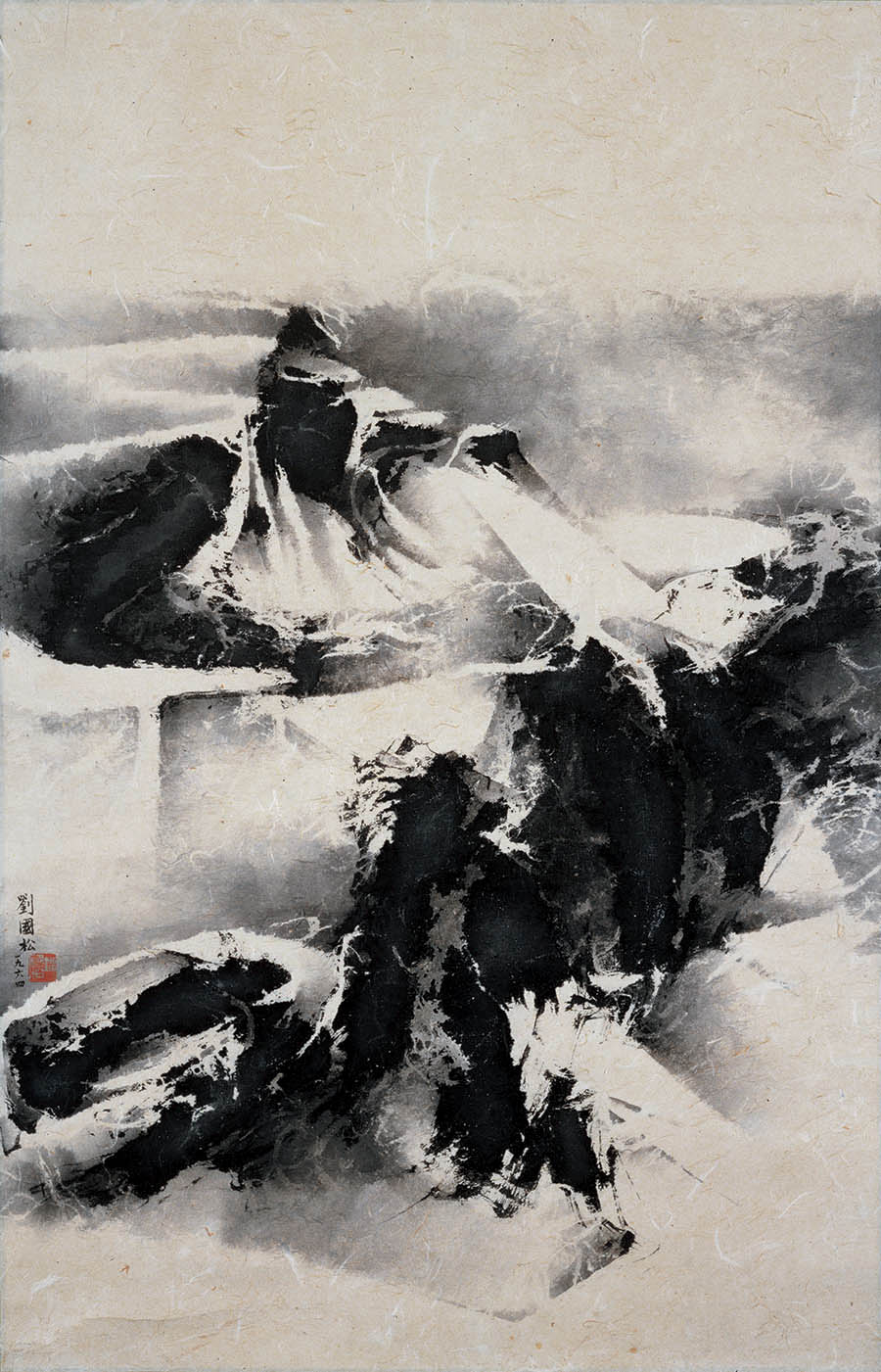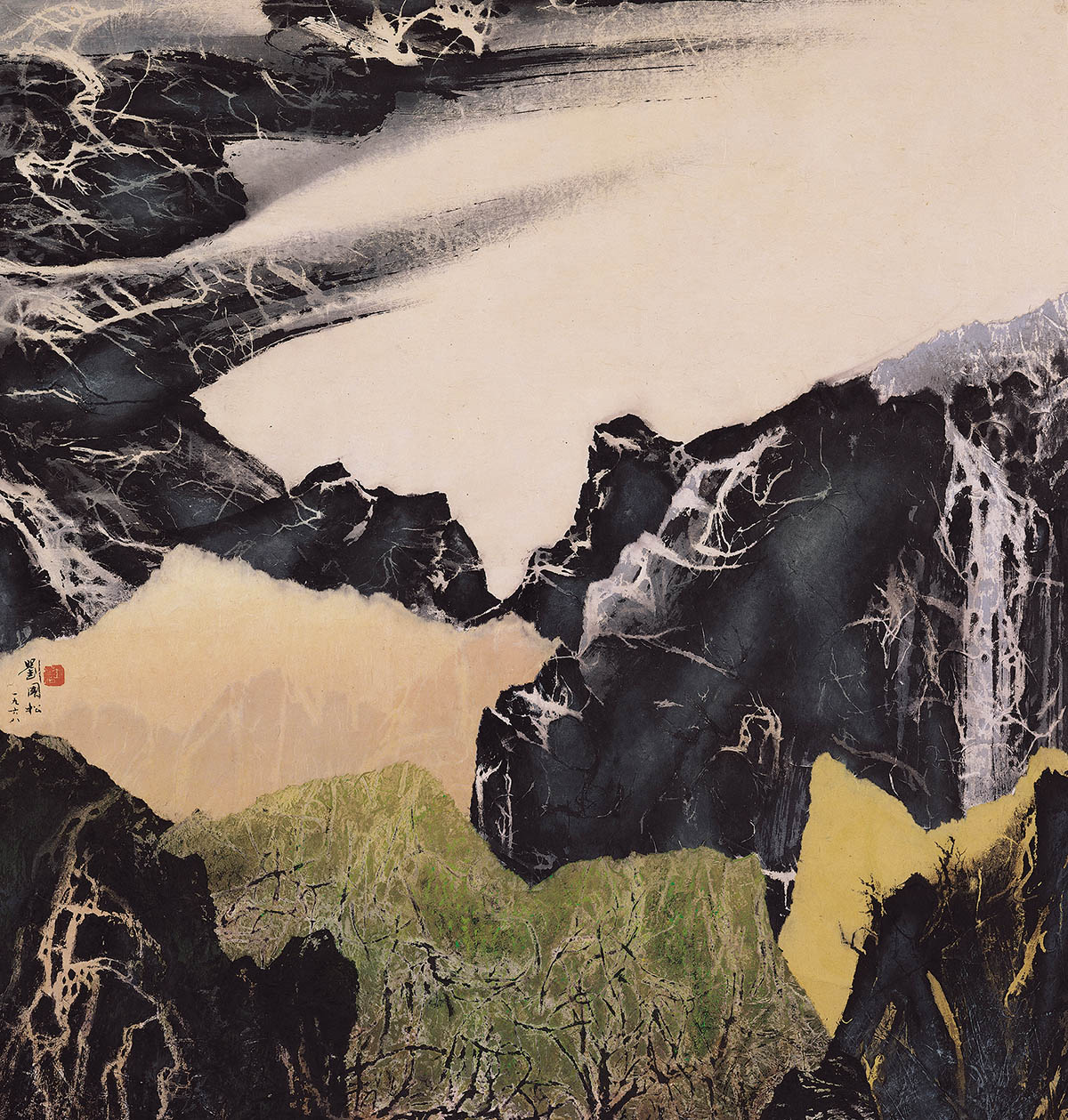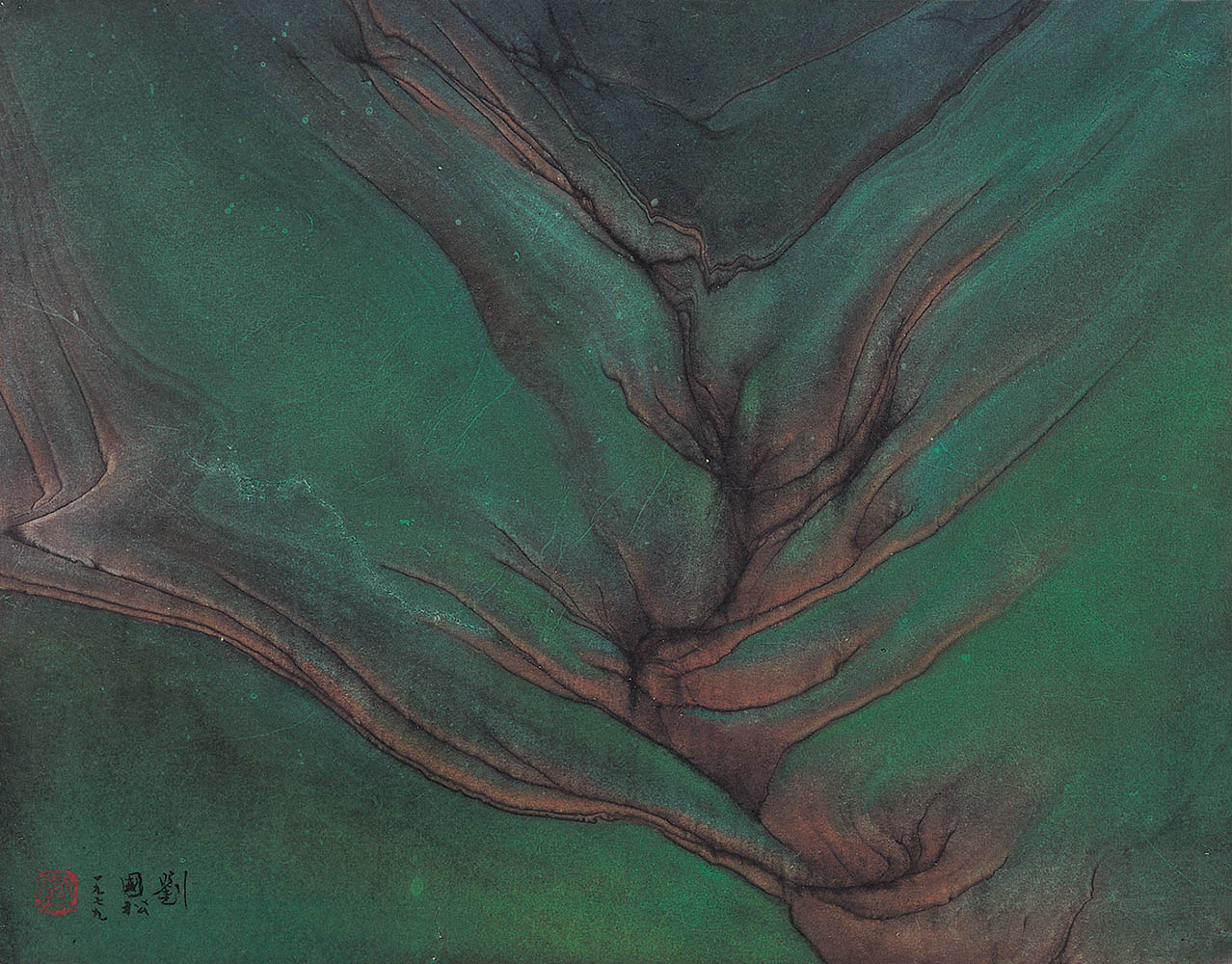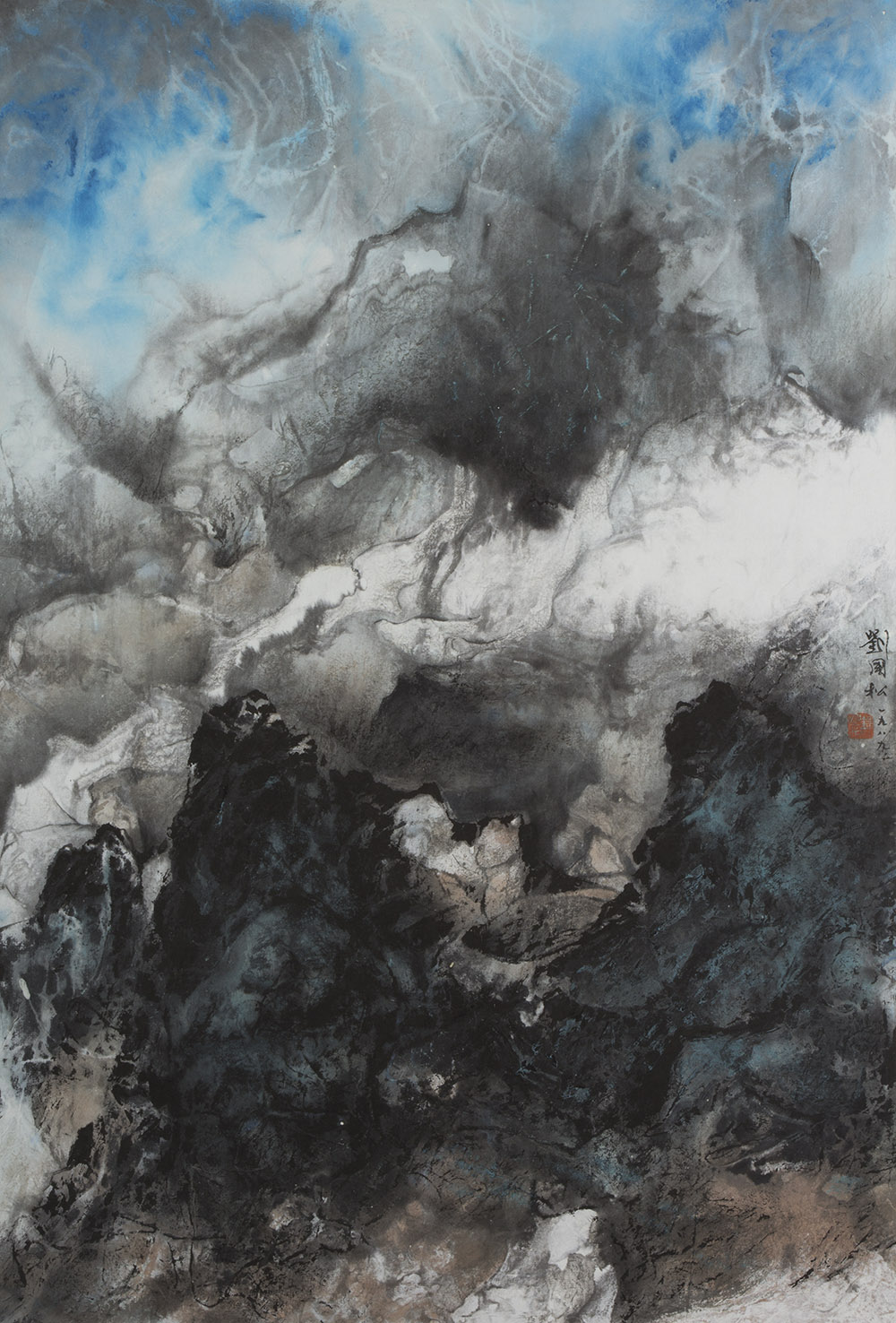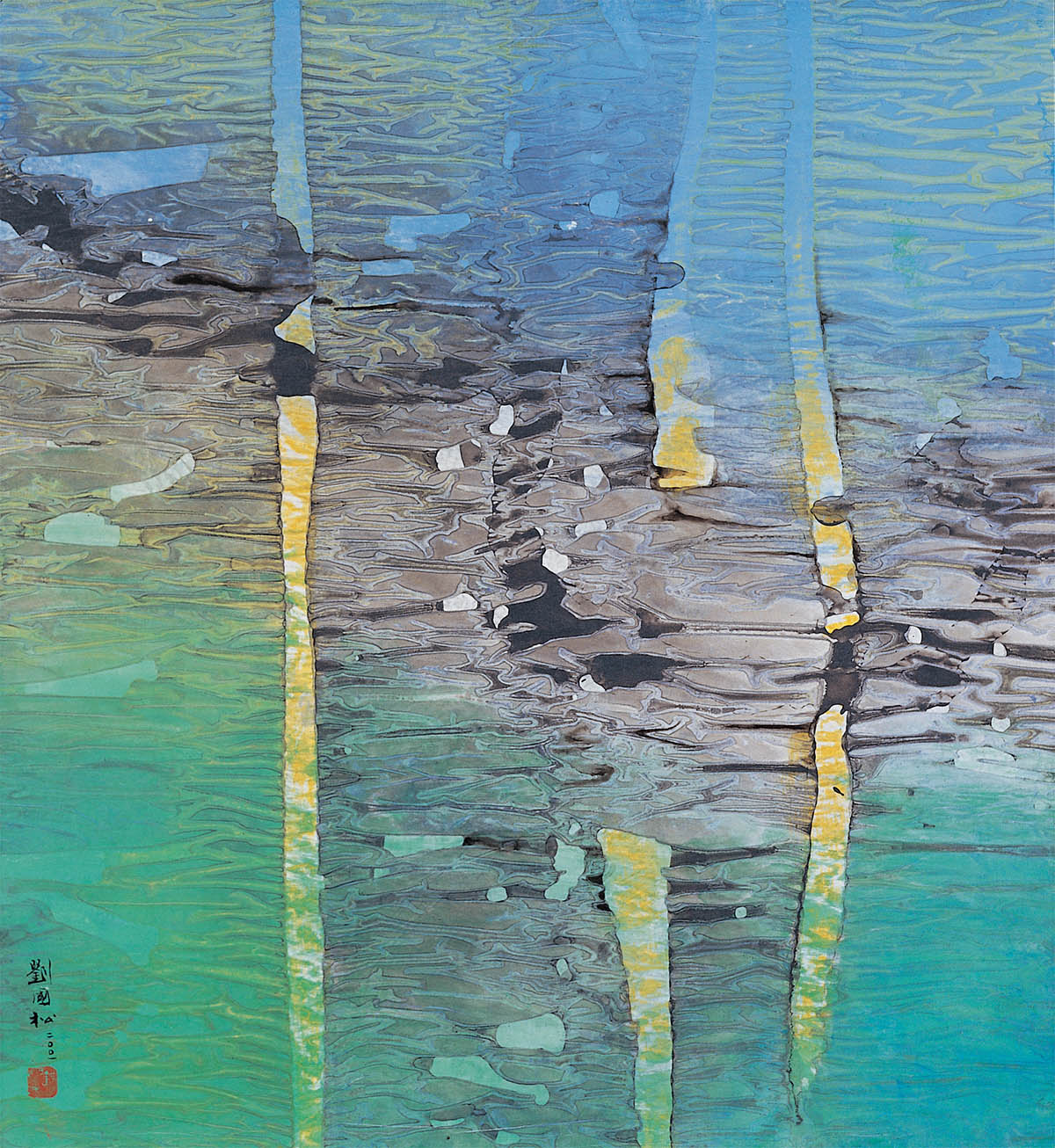 ---
---
To the Moon exhibition consists of 64 works by the avant-garde contemporary ink painter Liu Kuo-sung (Liu Guosong). The works on display are classified by subject matter into Calligraphic Abstraction, Space, Water Rubbing, Steeped Ink, and Tibetan Suite series; the dates these works span the half-century period from 1964 to the present. The exhibition not only provides an in-depth look at the artist's personal creative history, but can be also be seen as historical retrospective of the development of art in Taiwan
Read More
Liu Kuo-sung's artistic style was forged during a period of roughly six years in the 1960's. At that time, he used abstract art concepts to develop a minimalist expressive approach to traditional Chinese ink painting, while also employing a downward-looking or bird's-eye view perspective to create landscapes that seem to be viewed from the air. His nimble changes of viewing angle, large focal brushstrokes, and attention to detail give his ink paintings a distinctive style; his works of this type can be classified as belonging to his wild cursive abstract series.

On Christmas Eve in 1968, America's Apollo 8 spacecraft gave the world a gift from lunar orbit—a photograph of Earth from the moon. Inspired by this photo and the movie 2001: A Space Odyssey, Liu Kuo-sung began furiously working on paintings featuring the sun, earth, moon, and their different phases. When the astronauts on Apollo 11 completed the first moon landing in 1969, this milestone in human history completely transformed the then 37 Liu Kuo-sung's artistic vision. From this point on, his art spun off countless fantasies and variations; his works of this type are huge in number, and span different periods, but are generally classified as belonging to his well-known Space series.

At around the same time, Liu Kuo-sung continued to retain the essence of traditional painting, and neglected neither the physical principles of figurative, realistic painting, nor the imagined spaces of abstract freehand brushwork, which is attested by works from the various stages of his artistic career: His early novice stage, academy and painting association periods, his abstract wild cursive paintings and space paintings, and when he was making his later grand landscape paintings displaying innovative techniques—all of these periods displayed the fruits of his cumulative study and practice. The realism of some of his works attains an intensely micro focus, but also subtly conveying an abstract expressive spirit, while the overall image still consisted of a figurative landscape picture.

Liu Kuo-sung regards the deep elements of traditional culture with an artist's curiosity. He employs experimental and innovative techniques in his ink paintings, which gives his works a sense of modernity and contemporaneity. In view of Liu's deep gratitude and affection for Taiwan, the Kaohsiung Museum of Fine Arts has specially assembled a task team to gathered all available assistance to accomplish this meaningful exhibition, which commemorates the 70th anniversary of Liu Kuo-sung's arrival in Taiwan, and have drawn on the artist's lifelong indomitable spirit as a response to the courage and initiative shown by humankind's first moon landing half a century ago.
Read Less
Kaohsiung Museum of Fine Arts
80 Meishuguan Road, Kaohsiung
December 21, 2019 – May 31, 2020
Reception: Saturday December 21, 2019 3:30 pm
Hours: Tuesday – Sunday 9:30 am – 5:30 pm
---
Exhibition News
In Conversation
Liu Kuo-sung
On March 3 Elaine Suyu Liu, Director of Loftyart Gallery, will present a guided tour on the To The Moon – Liu Kuo-sung Exhibition in rooms 201 – 203 at the Kaohsiung Museum of Fine Arts.
Liu Kuo-sung, Blue Moon Landscape, 1969 – 1990 © The Liu Kuo-sung Archives
---
Related Exhibitions
Liu Kuo-sung
Teacher & Students Group Exhibition
Jan 31 – Feb 28, 2015
Liu Kuo-sung
Oct 5 – Dec 1, 2013